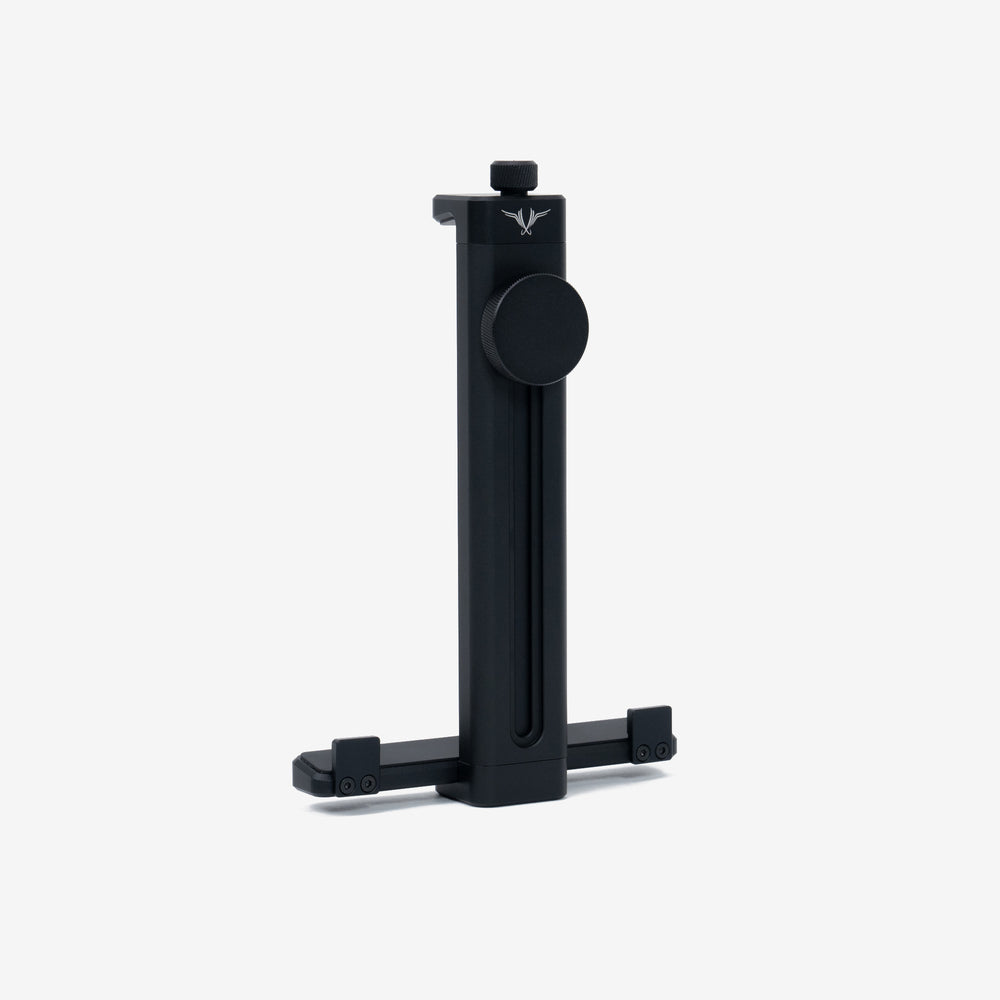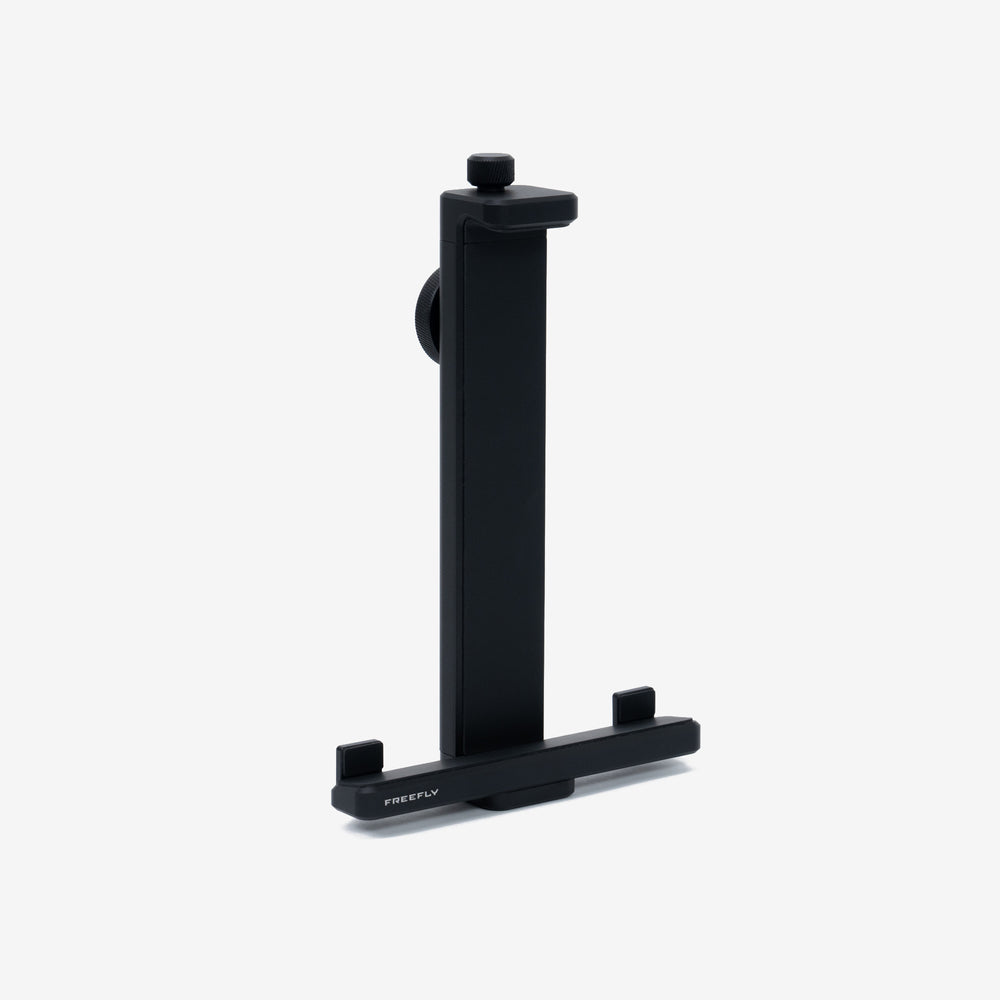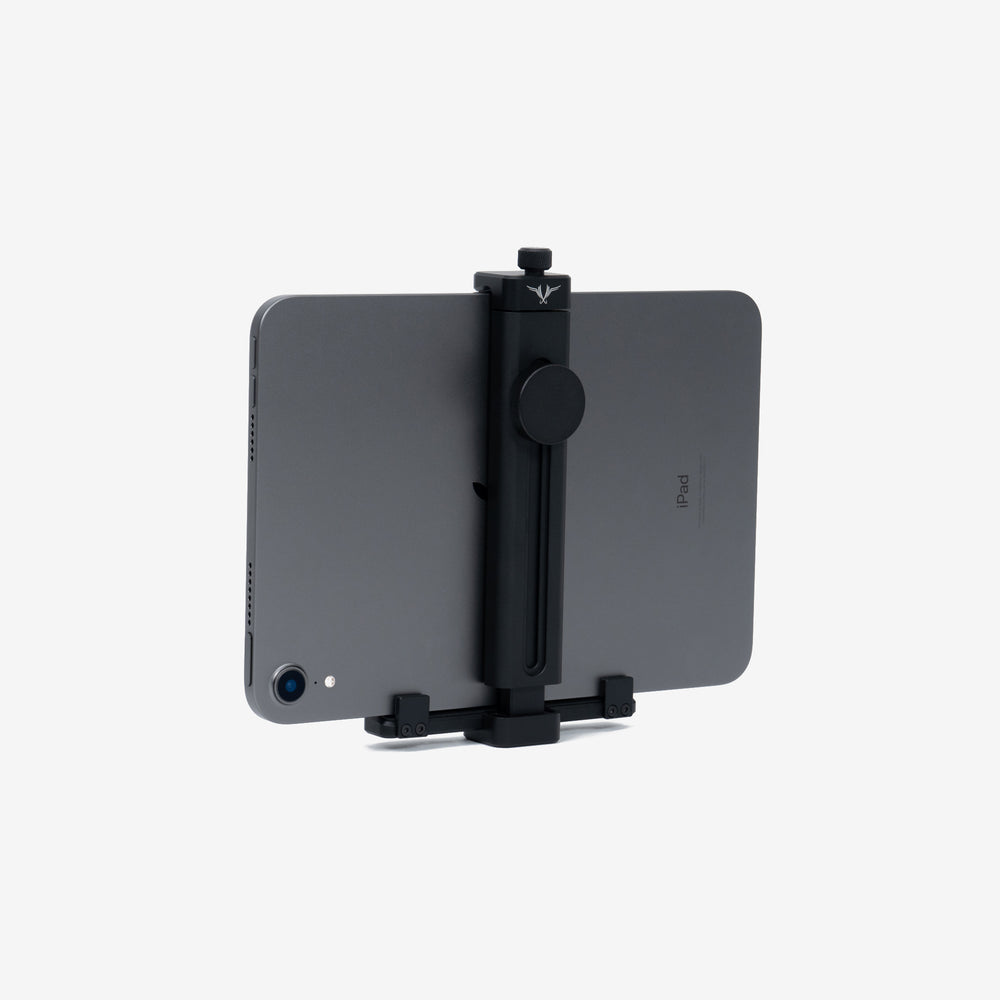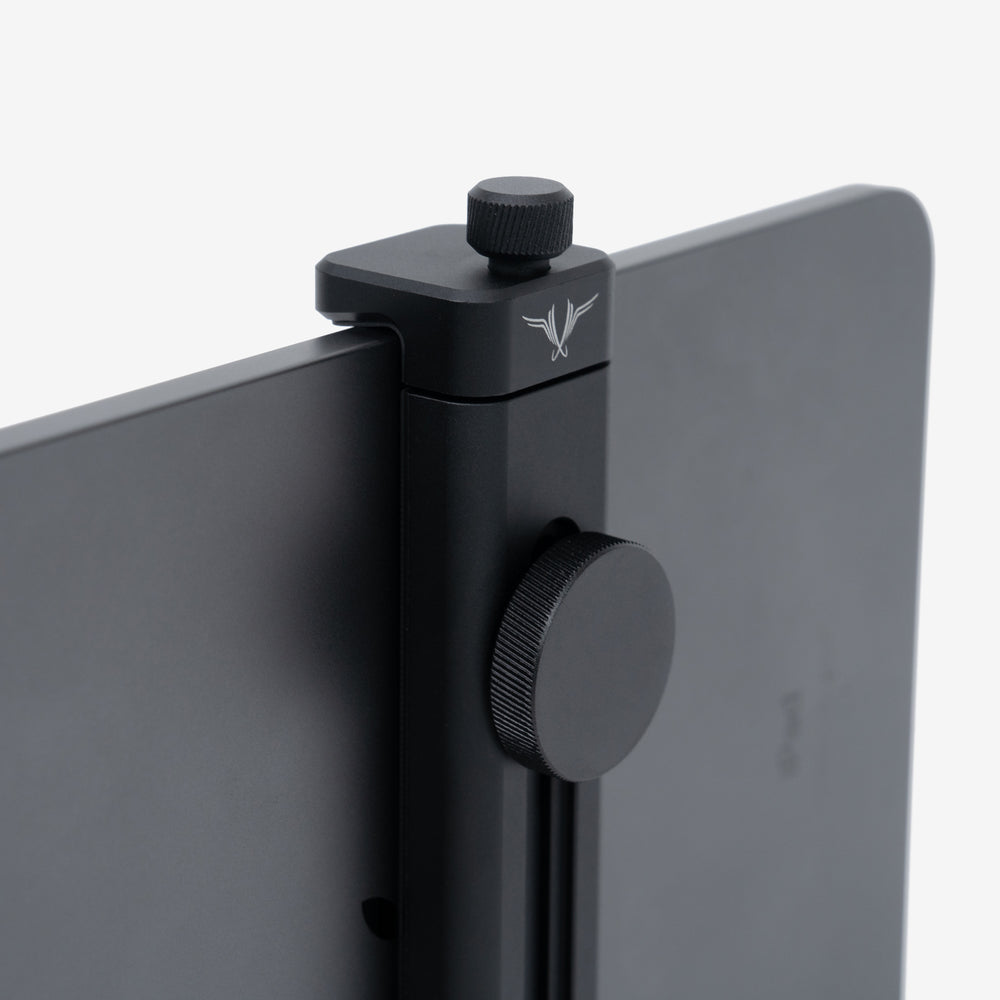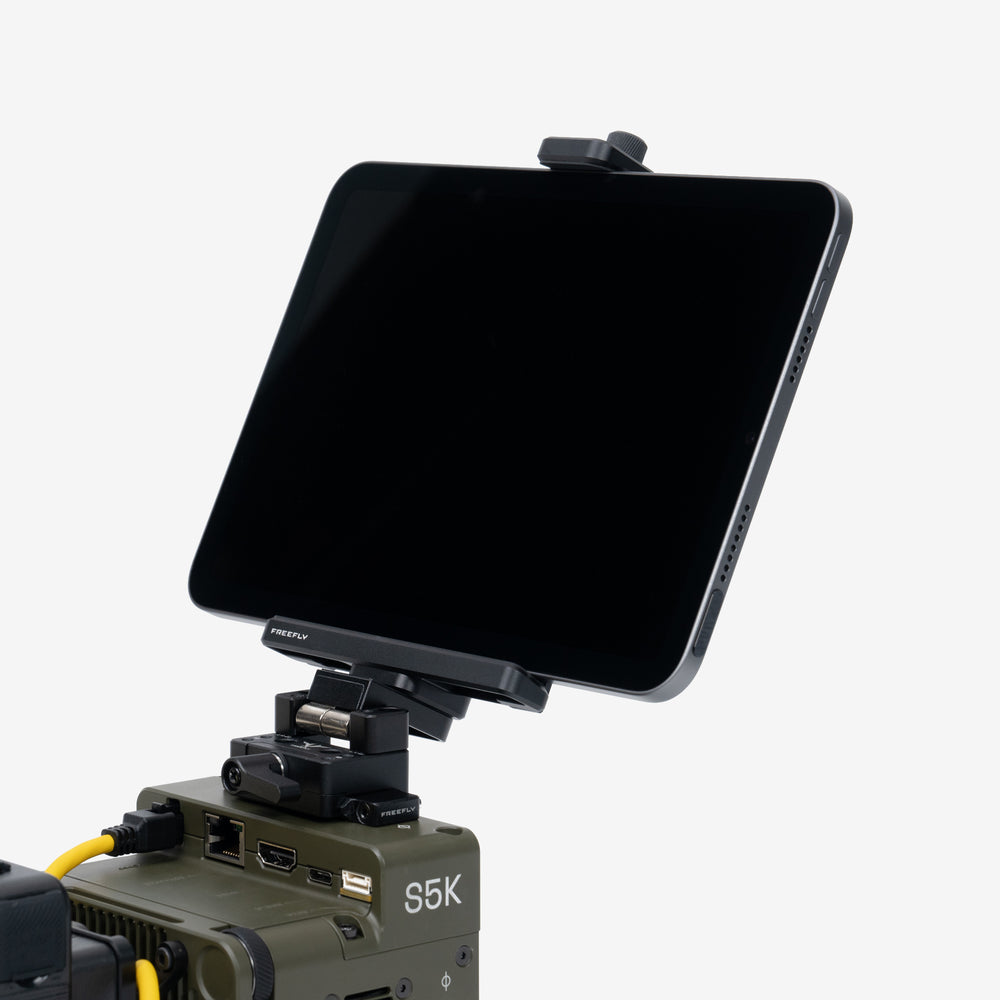 Product Details
iPads are becoming better and better displays, so we wanted to make a secure way to attach one to your camera rig.
The Freefly Tablet Clamp features a double clamp system so you can make sure your device is locked in and ready for shooting. Padded silicon contact points ensure nothing gets scratched, while the wide, reinforced base keeps things stable.
Pair it with the Freefly Adjustable Accessory Mount to adjust your viewing angle without tools. 
Adjustable for iPads of all sizes, the ¼"-20 threaded base makes it easy to mount wherever you like, and also includes anti rotate holes for ARRI standard pins.

Features
Precision machined aluminum, designed to be lightweight while also secure

Double clamp system keeps your tablet locked in

¼"-20 mountable base with locking pin holes for ARRI standard

Padded silicone device contact points

Wide base with two stage clamping for ultimate security
Rugged machined aluminum body
Chrome plated stainless steel hardware
Silicon mounting pad
Physical dimensions: 150.5 x 100.0 x 33.1mm (5.93 x 3.94 x 1.30")
Any iPad up to 8.5" in width (from iPad Mini to 12.9" iPad Pro)