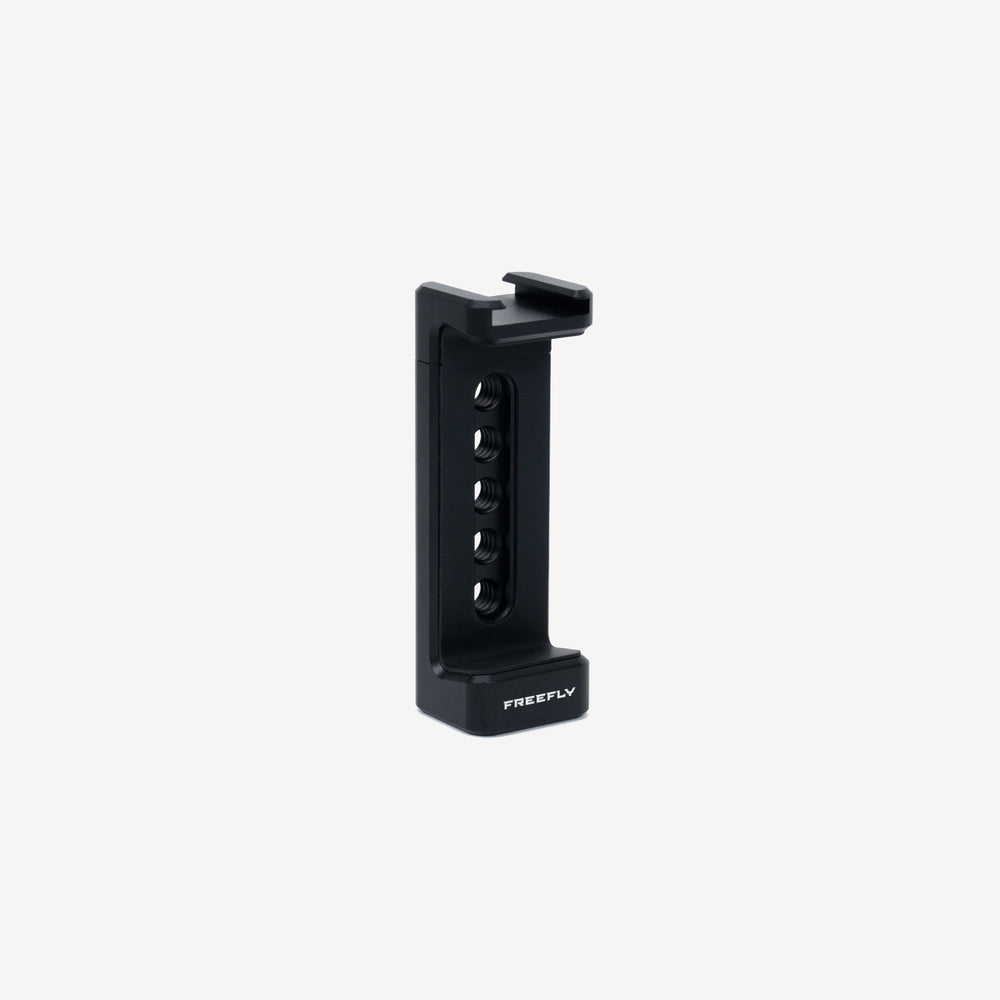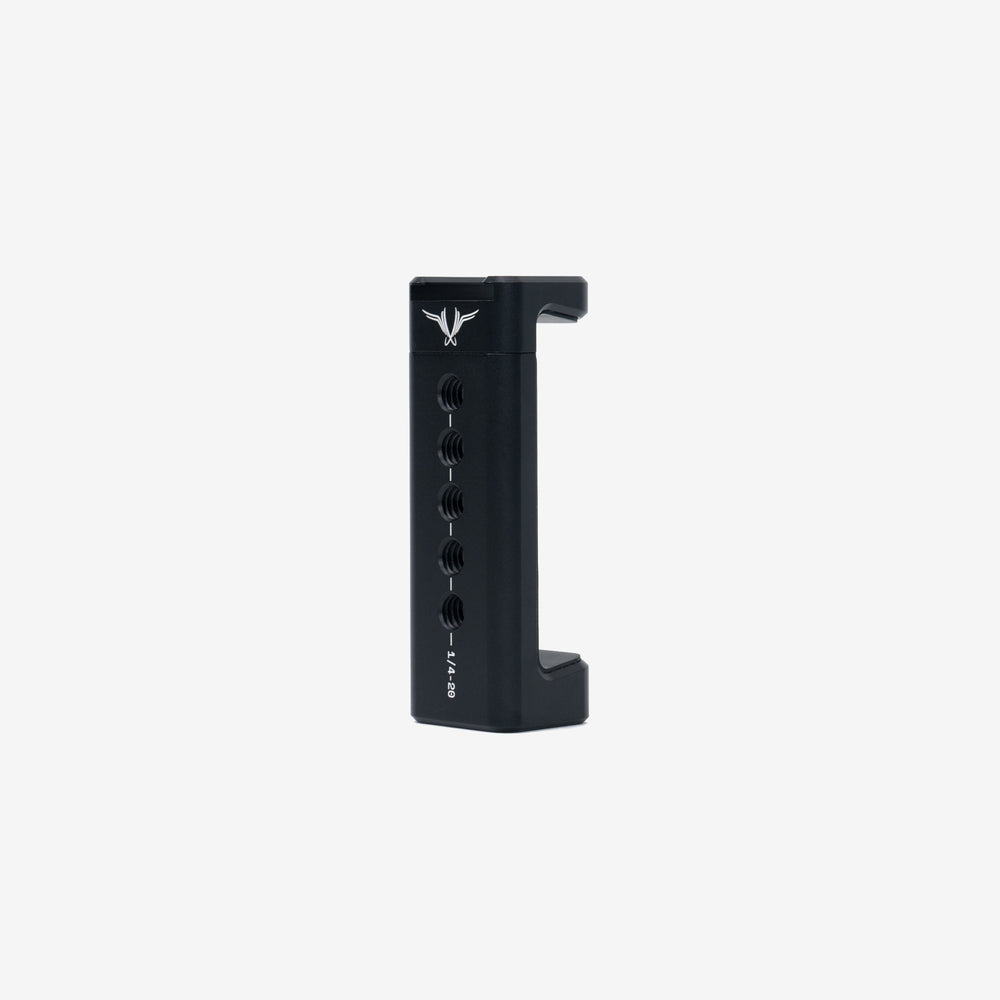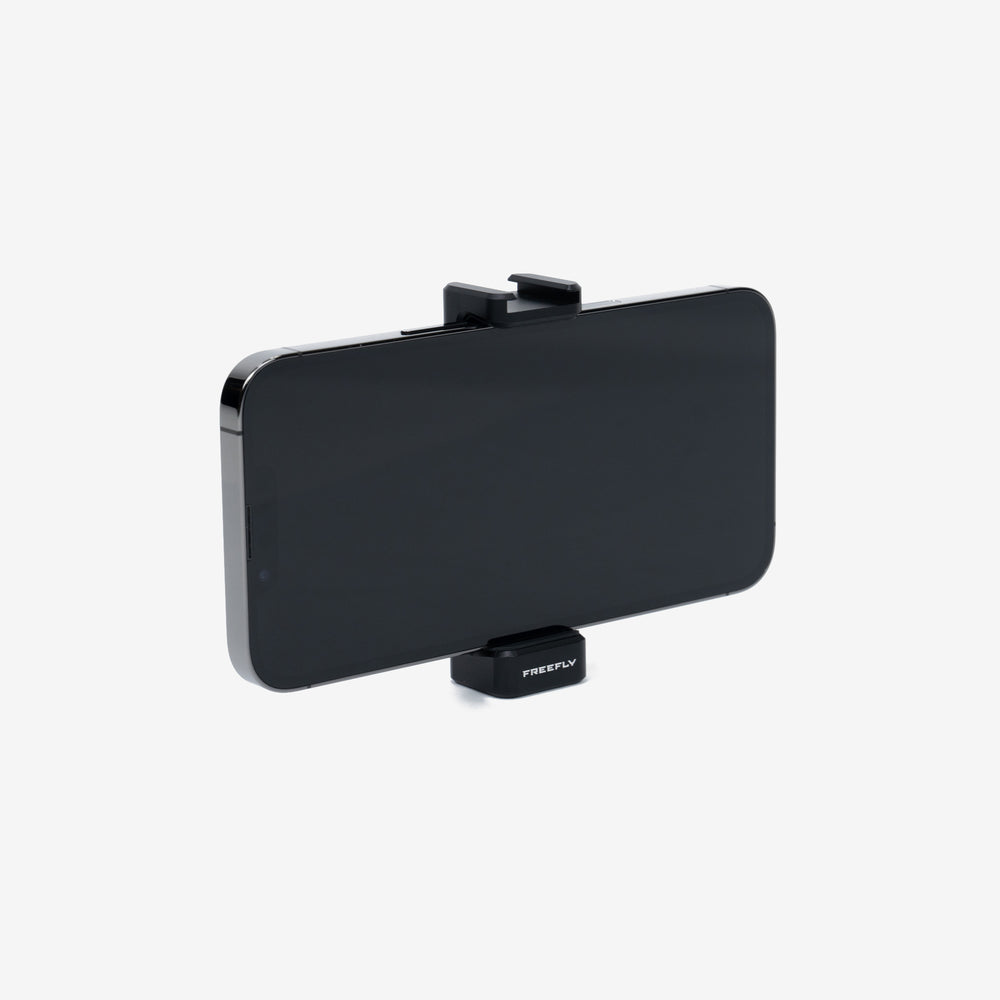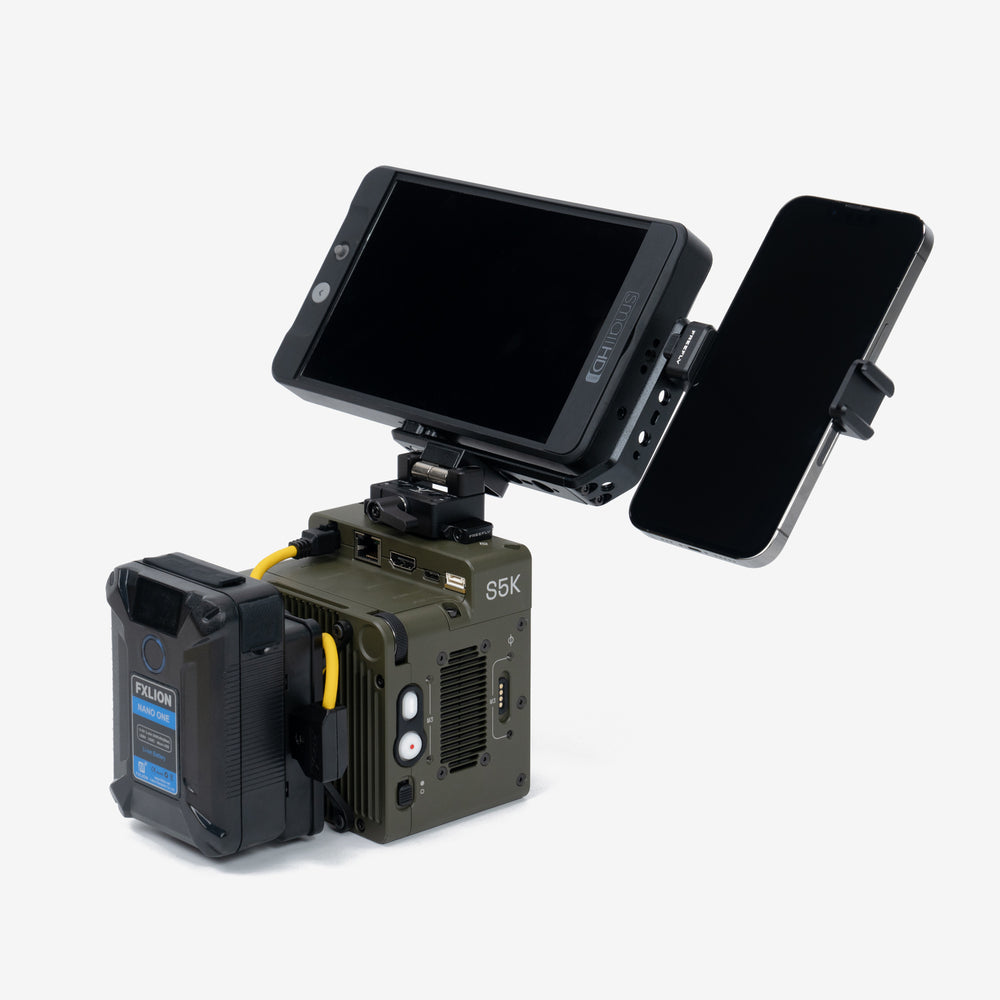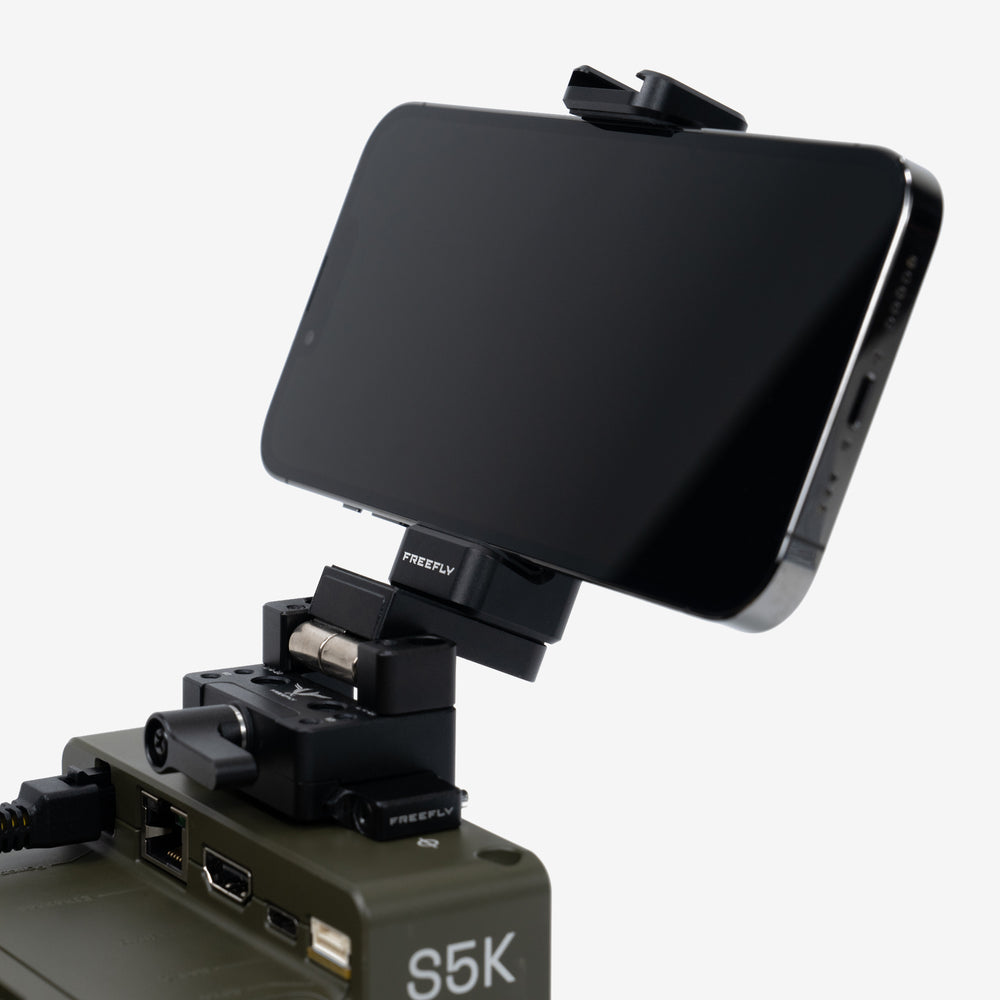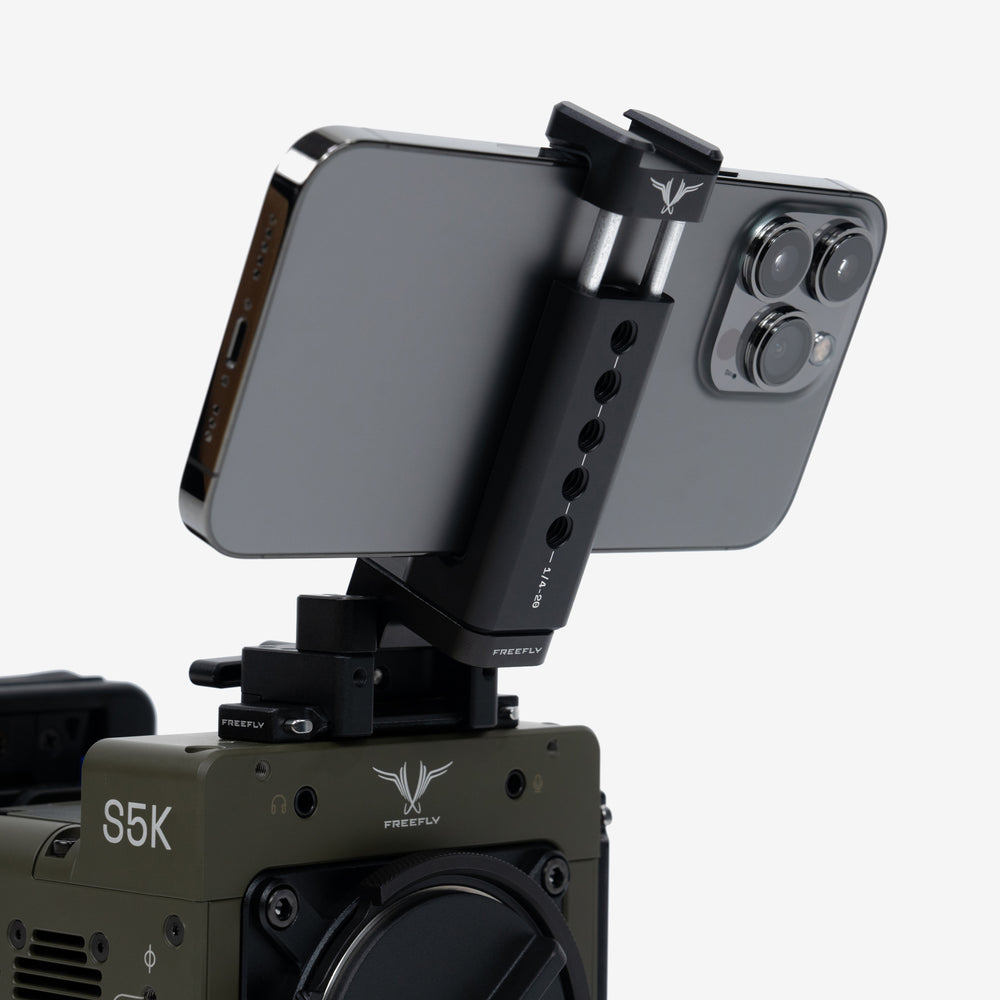 Product Details
Not all phone clamps are strong enough to be used on set, which is why we wanted to make a better one.
The Ember Phone Clamp is designed to be ultra low profile and lightweight, while also having a high spring force to keep your phone locked in. With 6 threaded ¼"-20 holes and a cold shoe receiver, it can be mounted virtually anywhere on your rig and accommodate more accessories like lights and mics. 
The base ¼-20 also has anti rotate holes for ARRI standard pins. It also works with virtually any size mobile device, and has padded silicone contact points to keep them safe. We highly recommend using it with our NATO Clamp and dual monitor mount setup for secondary control to your cine monitor. Or pair it with the Freefly Adjustable Accessory Mount to adjust your viewing angle without tools. 
Features
Low profile, lightweight machined aluminum body

(6) ¼"-20 mounting points with locking pin holes for ARRI standard on the base 

Cold shoe mount

Works with virtually all sizes of phones

Heavy duty spring strength for a secure grip

Padded silicone contact points to protect your device
Rugged machined aluminum body
Chrome plated stainless steel hardware
Silicon mounting pad
Physical dimensions: 74.6 x 25.0 x 22.5mm (2.94 x 0.98 x 0.0.89")
Any size iPhone with most cases.