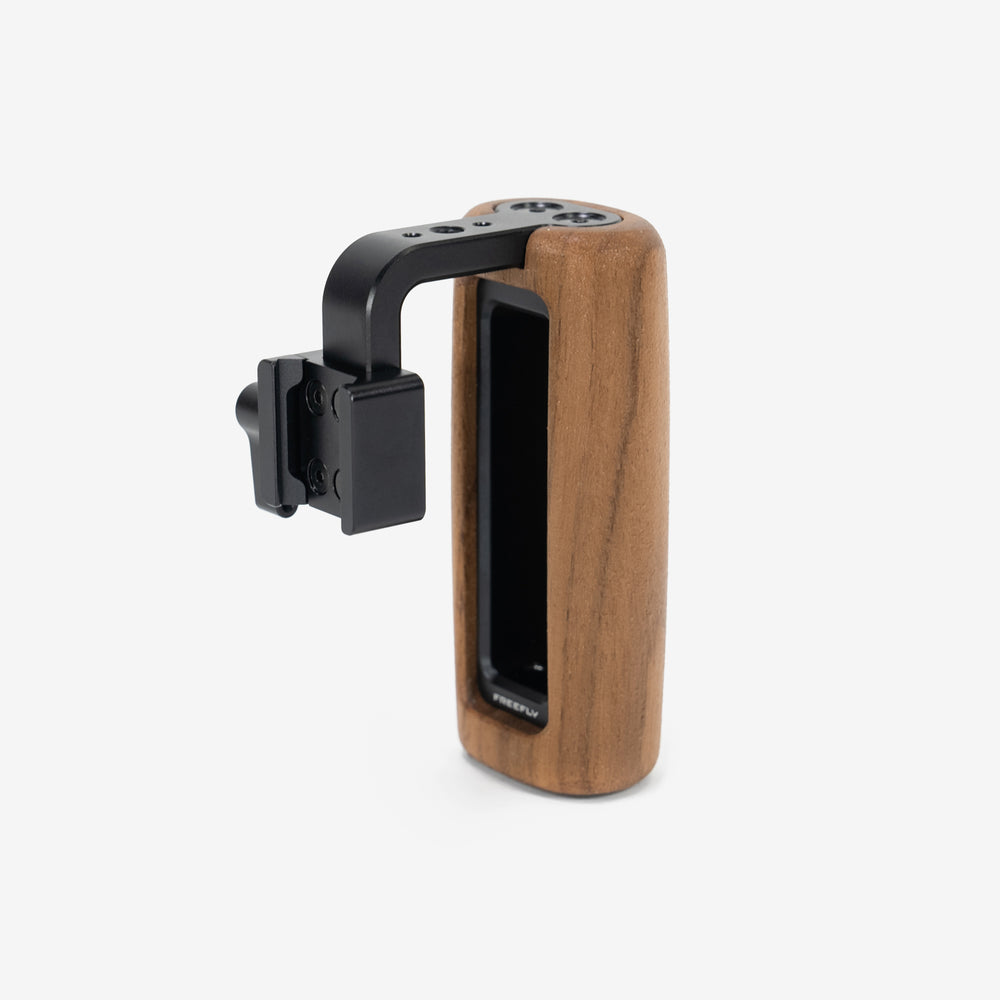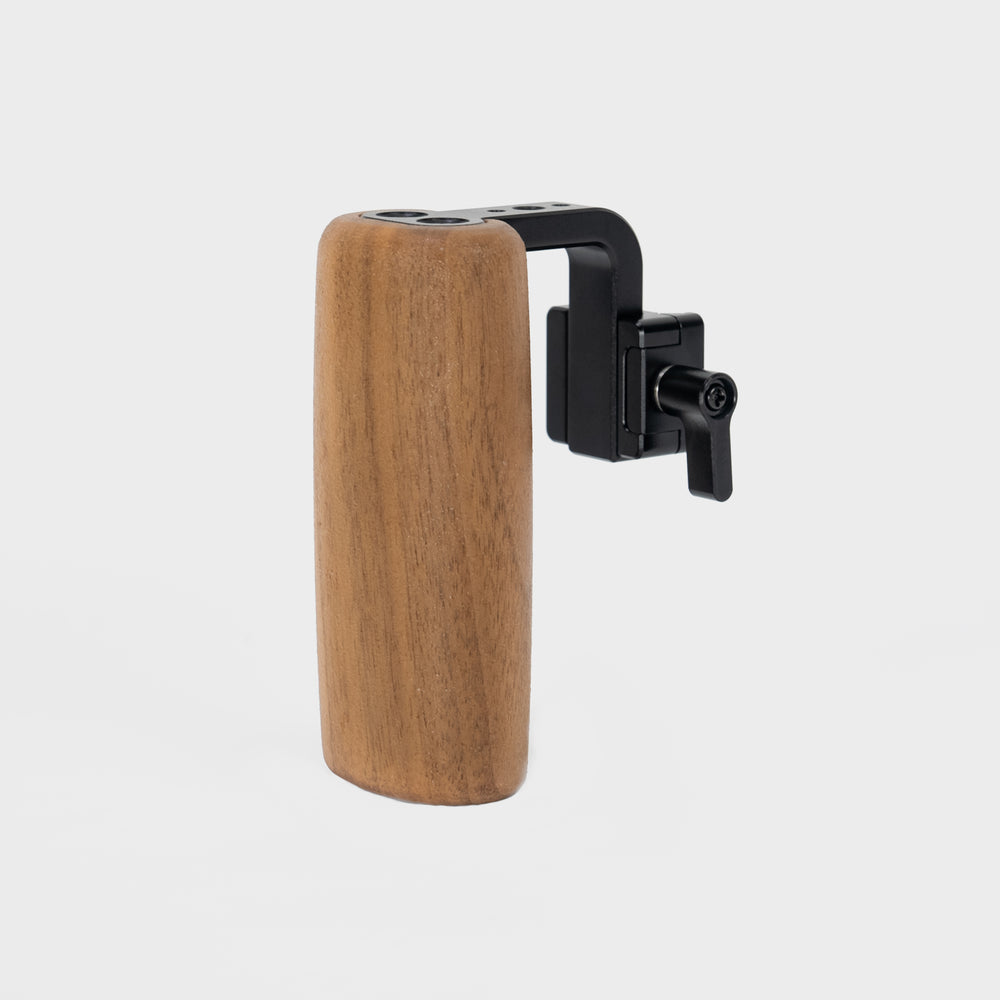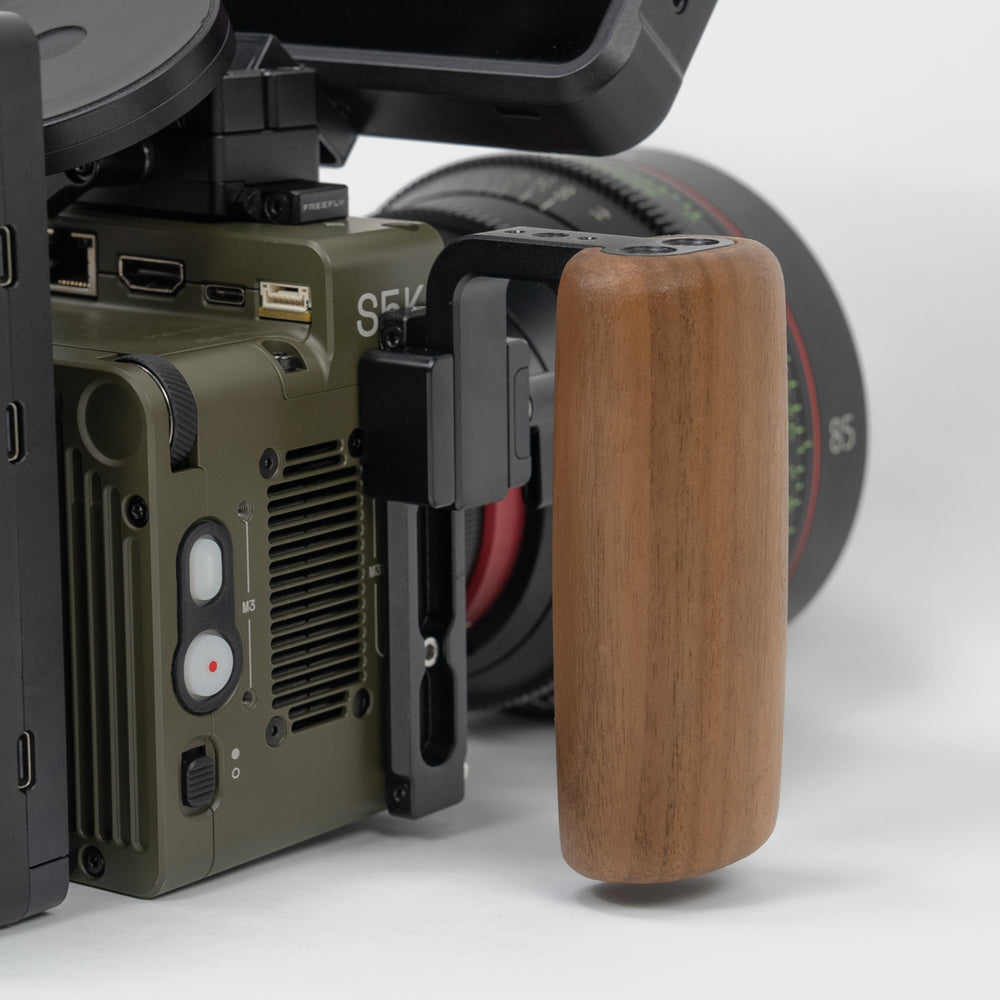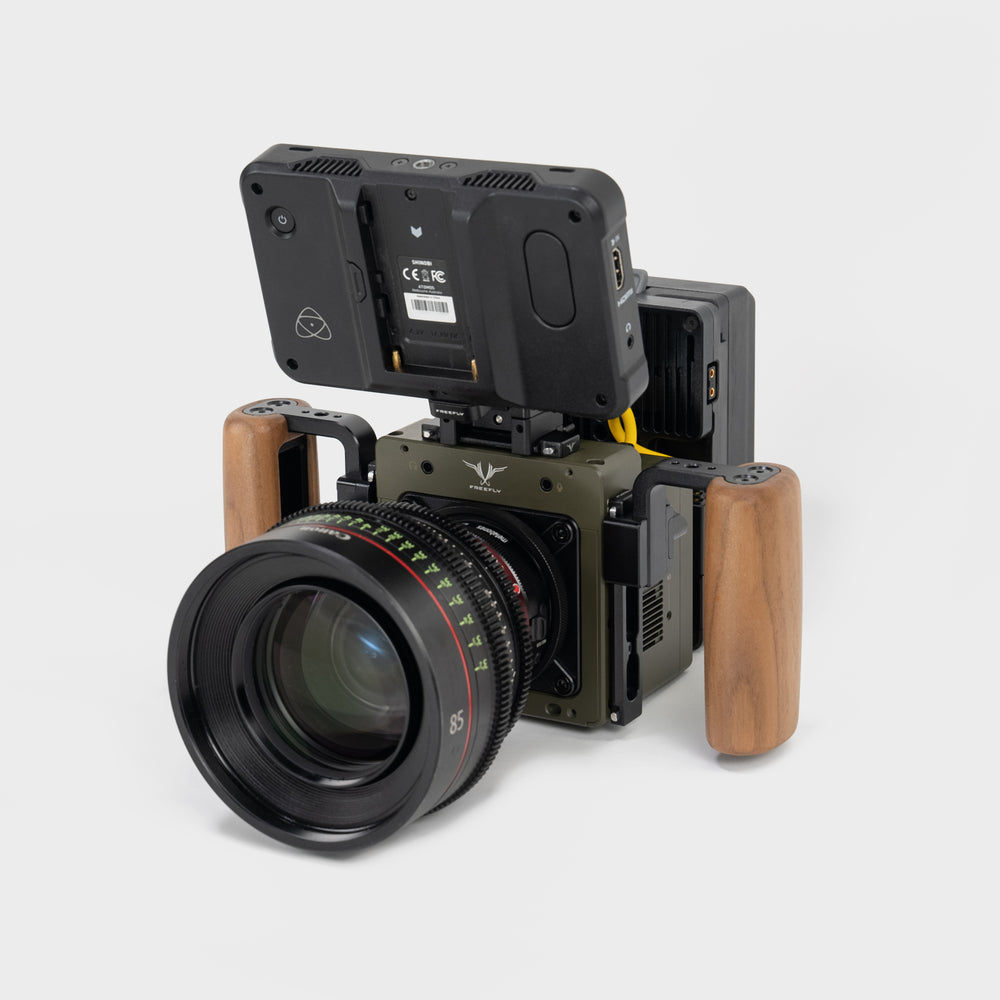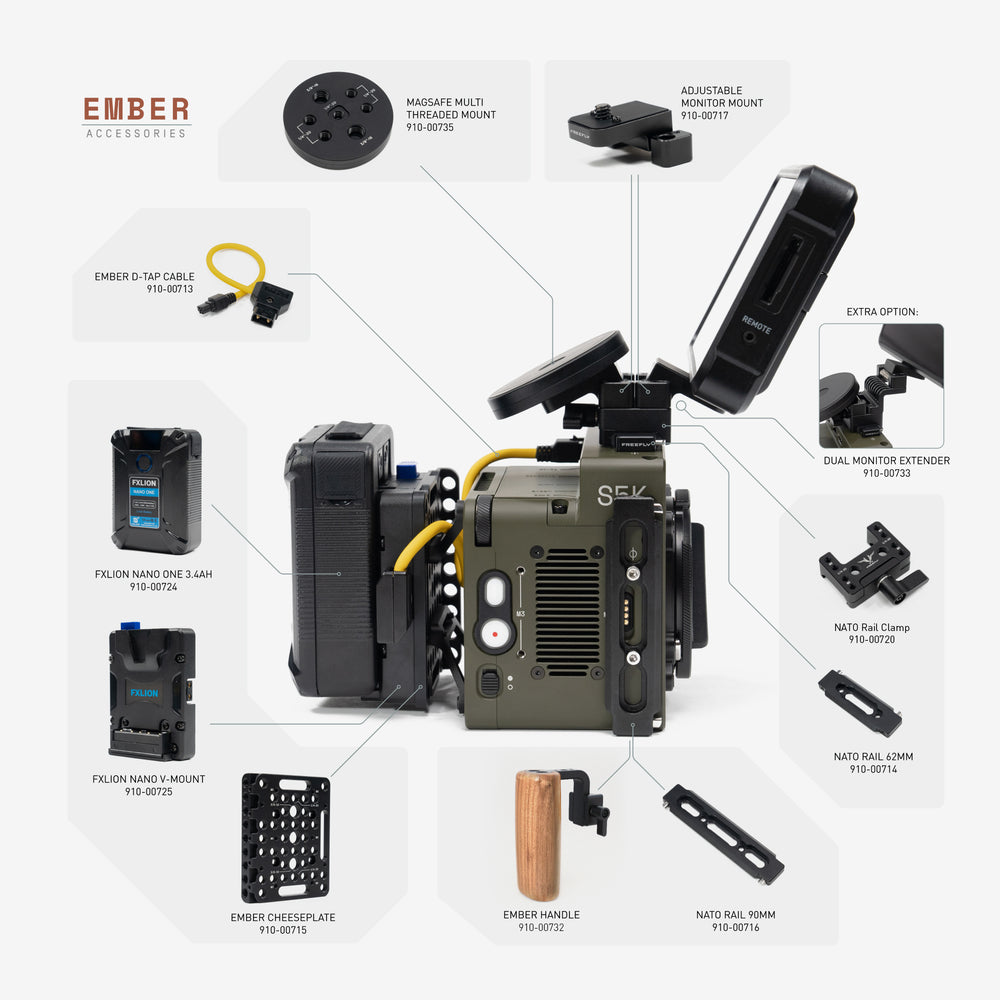 Product Details
We designed these handles for compact handheld shooting on Ember. With a built-in NATO quick release clamp, they work seamlessly with our NATO Rails and can be mounted on either side of the camera.
The clamp can also be easily reversed to put the clamp lever on your preferred side. The premium wood body feels great and adds a classic look, and the design has been optimized for strength while keeping things as lightweight as possible.
The additional ¼"-20 mounting point on top of the handle makes it easy to add other accessories like lights and mics.
Features
Lightweight machined aluminum inner structure combined with classic wood handle body

Built-in NATO clamp can be attached to any NATO rail. 

Reversible NATO clamp to use handle on either side of camera.

¼"-20 mount point on top of handle for mounting other accessories

Open bottom design allows for easy maneuverability
*NATO Rails sold separately 
Lightweight machined aluminum core
Custom stained wood grip

PVD coated black stainless steel hardware

NATO mount clamp with spring indexing adjustment lever
¼ 20 with recessed holes for ARRI anti rotation pins on top