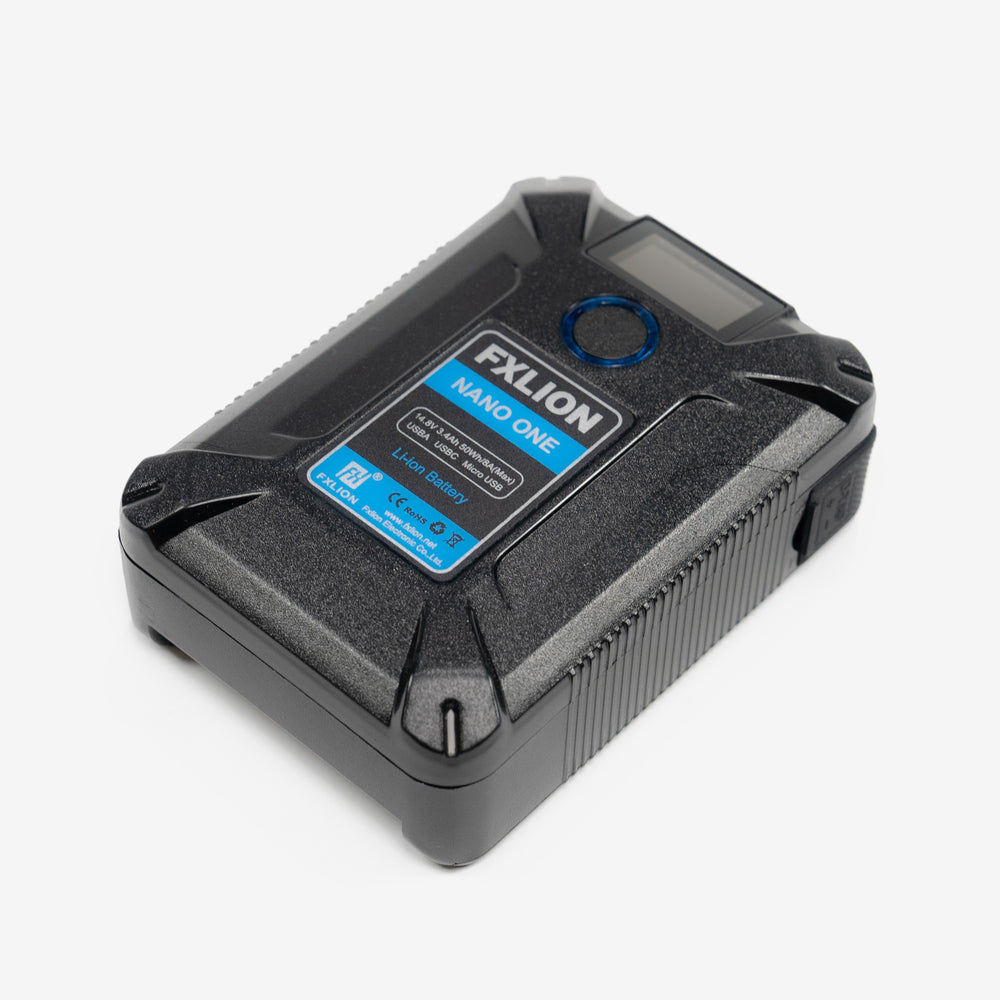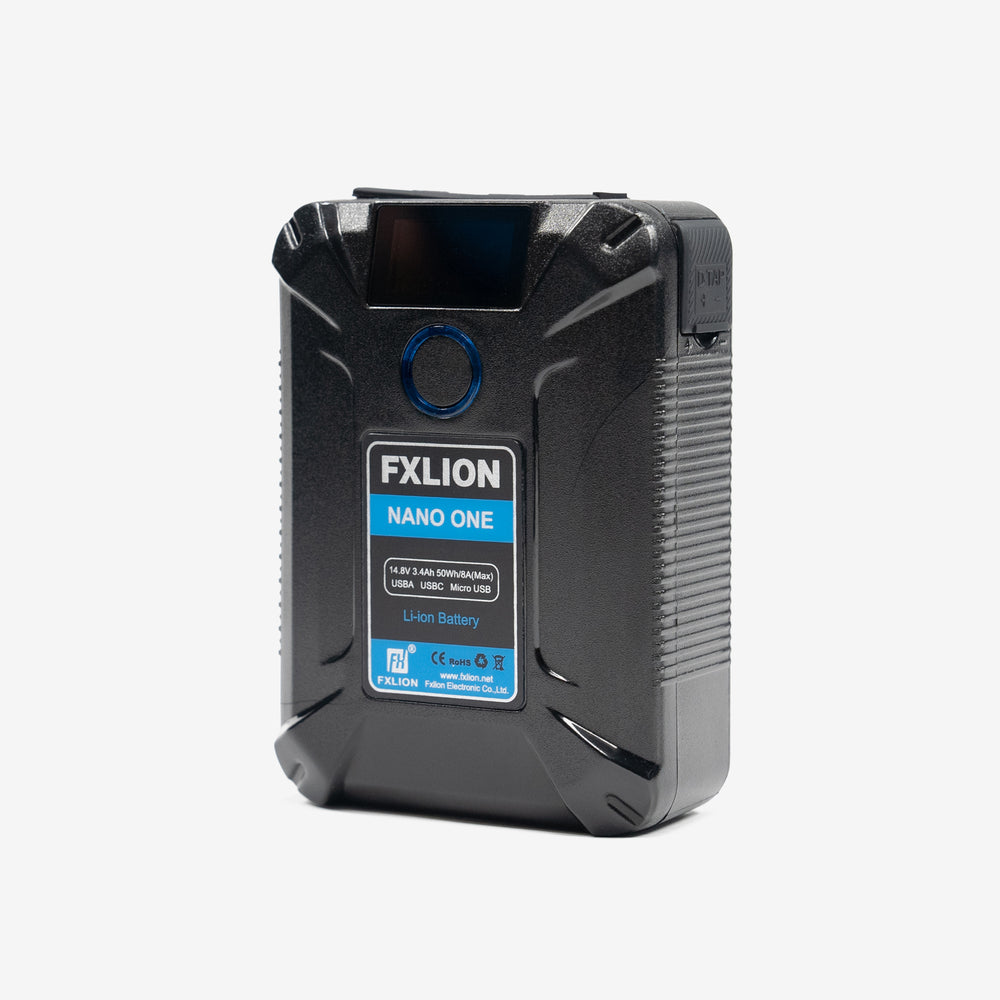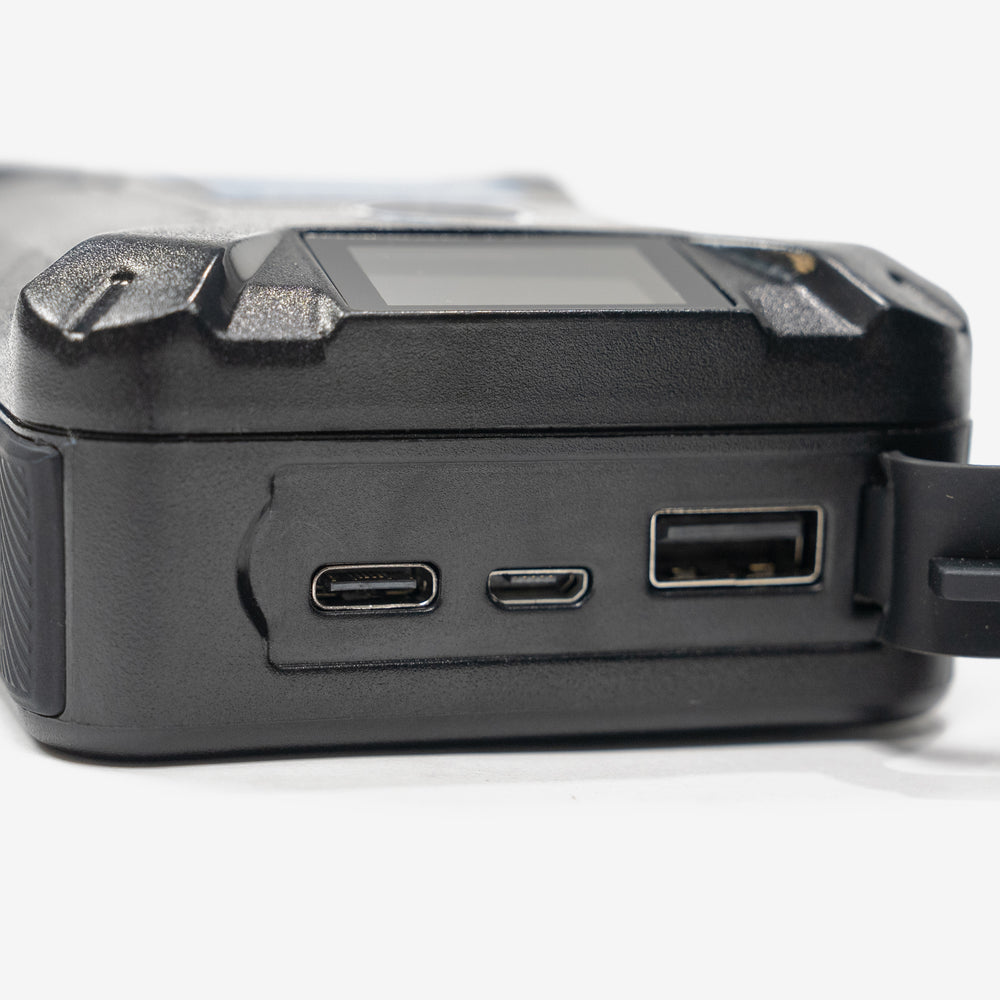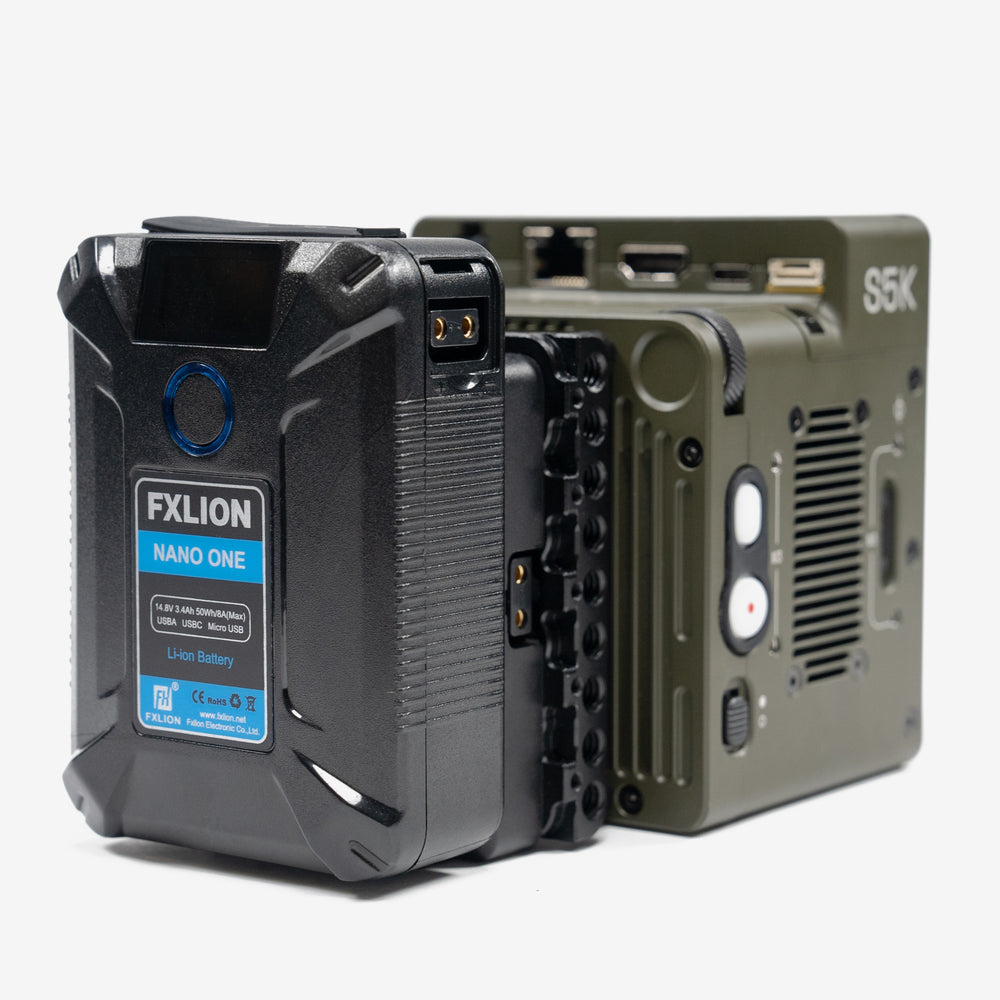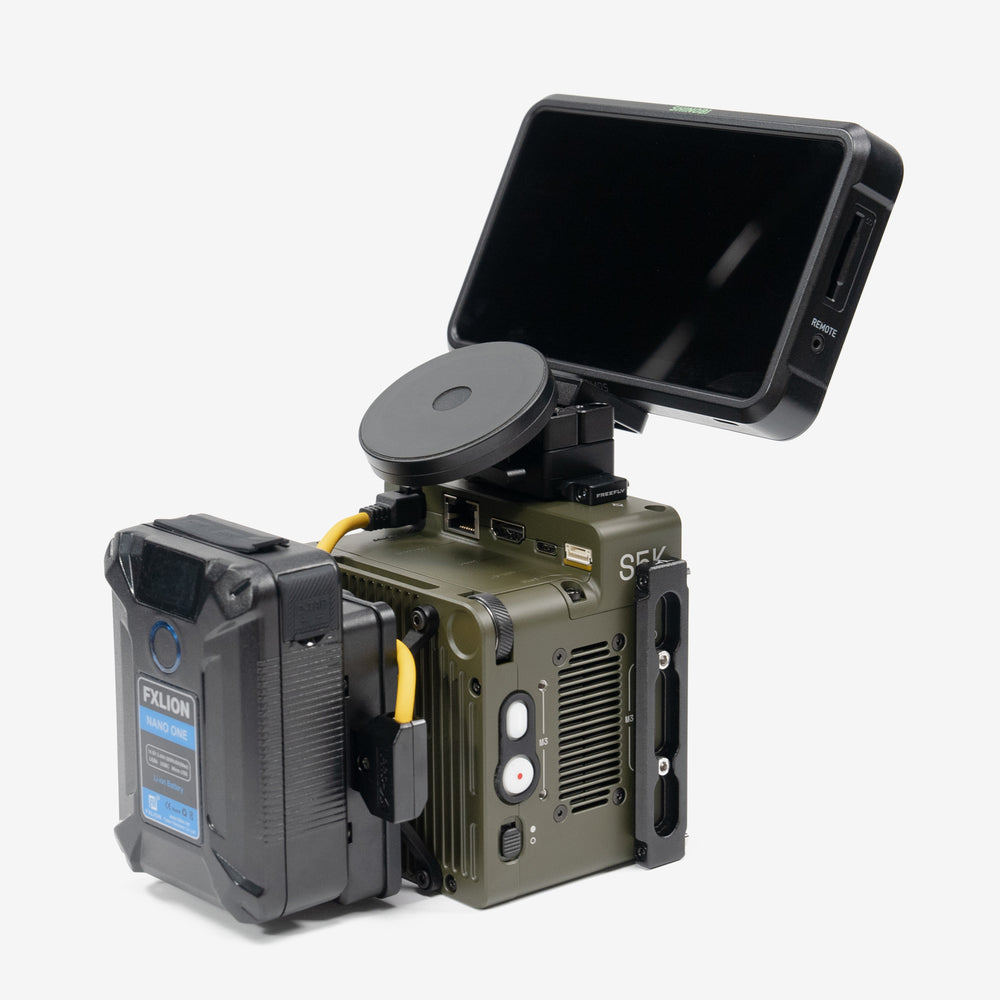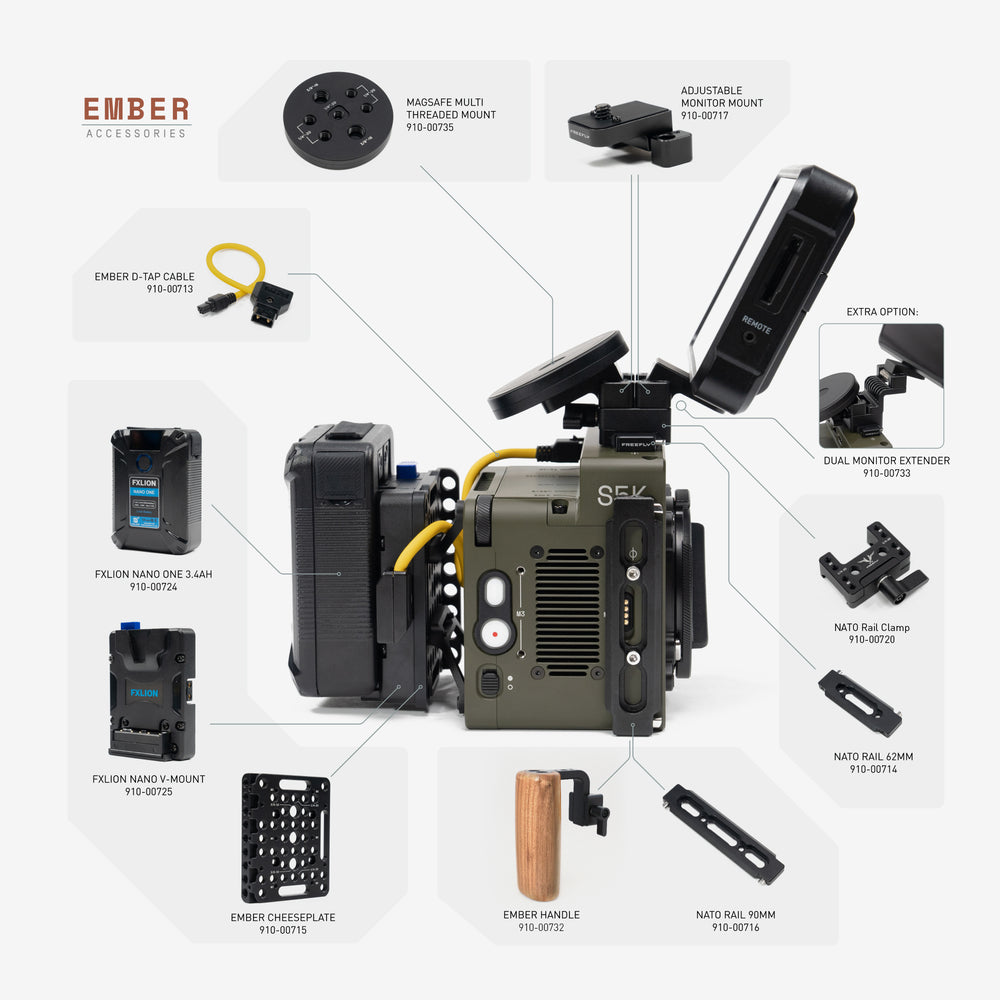 Product Details
From the innovative labs at FXLION comes the world's most compact V-Mount batteries for video and motion picture production. Lighten up your carrying load, charge anywhere, and power almost all of your gear. The NANO ONE is a 50Wh lithium ion battery that weighs in at only 11 ounces taking a load off your gear and your back. 
Charge your NANO batteries anywhere with your mobile* device charger via the Micro-USB and USB-C ports or through its D-Tap port or V-Mount charger. Use select ports to power your lights, camera, smart phone, USB-C laptops, and video accessories. Purposely designed accessory plates adapt the NANO series batteries to fit a multitude of rigging and power needs. The NANO battery gives the power you need in the palm of your hand.
Features
LCD Display for Capacity and Voltage
Internal Cell Protection & Hard Plastic Casing
PCB Design: Over-Heat, Over-Charge, Over-Discharge, and Over-Current Protection
Compatible with V-Lock, D-Tap, and Laptop* USB Charger
Flight Friendly in Hand Luggage
*Some low voltage phone / tablet chargers may not be sufficient to charge the battery to full capacity. For USB C charging, a 12-20V output charger at a maximum of 45W is recommended. 
Physical Specs
V-Mount battery interface
Capacity: 3.4Ah, 50Wh
D-Tap Outputs: 1
USB A Outputs: 1
USB C Input/Output: 1
USB Micro Inputs: 1
Physical Dimensions: 100 x 71 x 35mm (3.94 x 2.80 x 1.38")
Weight (in use): 310g / 0.7lb
Electrical Specs
D-Tap Output: 14.8V
USB A Output: 5V/2.4A, 9V/2A, 12V/1.5A
USB C Input/Output: 5V/3A, 9V/3A, 12V/3A, 15V/3A, 20V/2.2A
USB Micro Input (only): 5V/3A
Charging Time
V-lock/D-Tap charger(16.8V/2A): ~2 hours

18-30W PD Type-C fast charger: ~2.5-4 hours

Micro USB charger(5V/2A): ~7.5 hours
Qty 1 - FXLION Nano One 14.8V 3.4Ah/50Wh Battery
Batteries cannot be shipped internationally via UPS. FedEx only.
Due to extra processing time at FedEx, shipping times are not guaranteed for hazardous goods.
The following countries do not allow air shipments of LiPo batteries. For a full list click here.

Argentina
Aruba
Barbados
Bolivia
Brazil
British Virgin Islands
Cambodia
Chile
China
Colombia
Costa Rica
Ecuador
Egypt
Ethiopia
Fiji
French Guiana
Georgia Republic
Greece
Greenland
Grenada
Guatemala
Guyana
Haiti
Honduras
India
Iraq
Kenya
Mexico
Mongolia
New Zealand
Nicaragua
Pakistan
Panama
Paraguay
Peru
Qatar
Romania
Russia
Saudi Arabia
Suriname
Trinidad and Tobago
Turkey
Uruguay
Venezuela