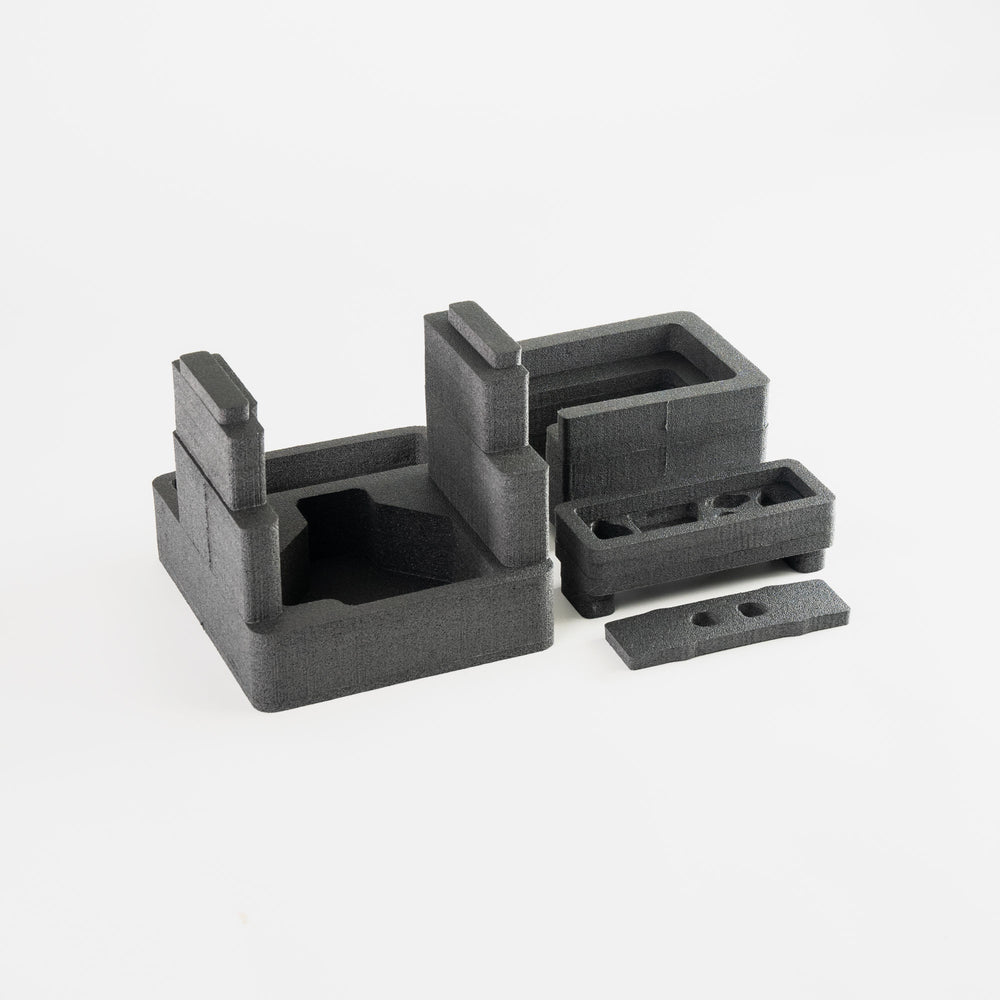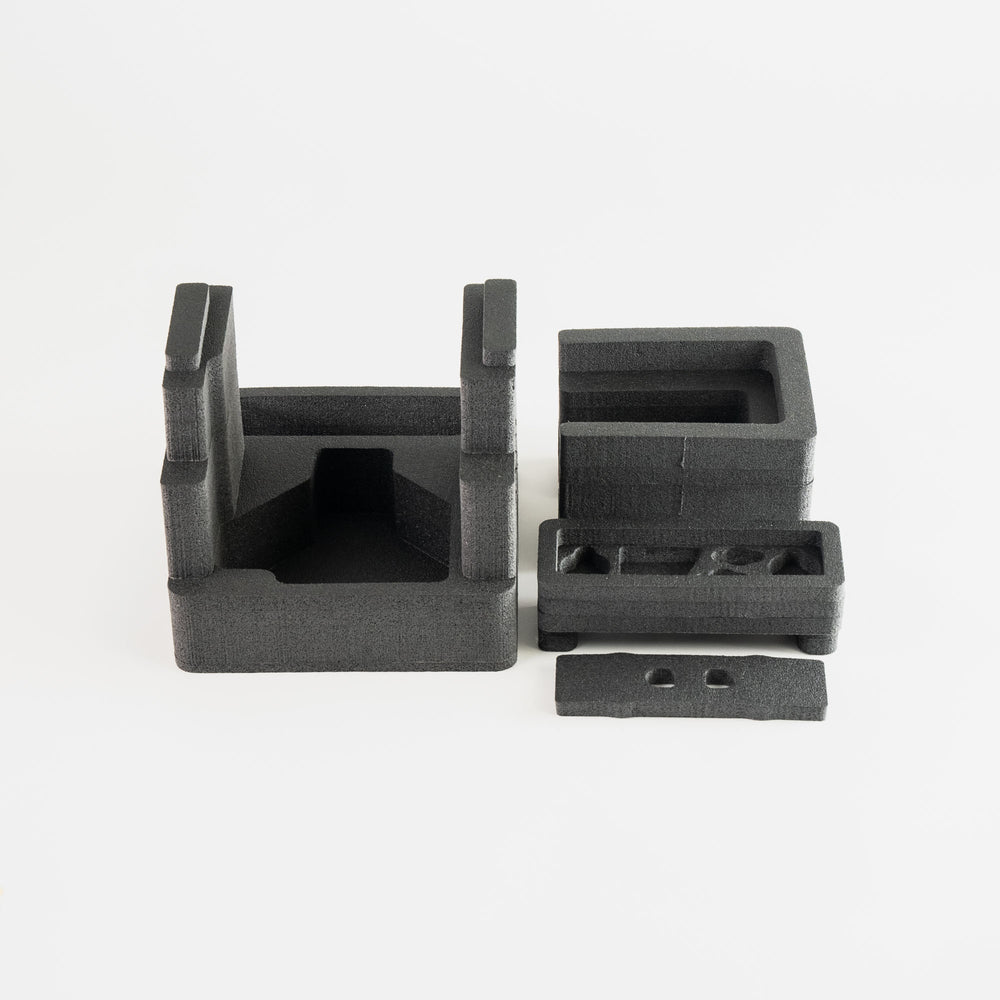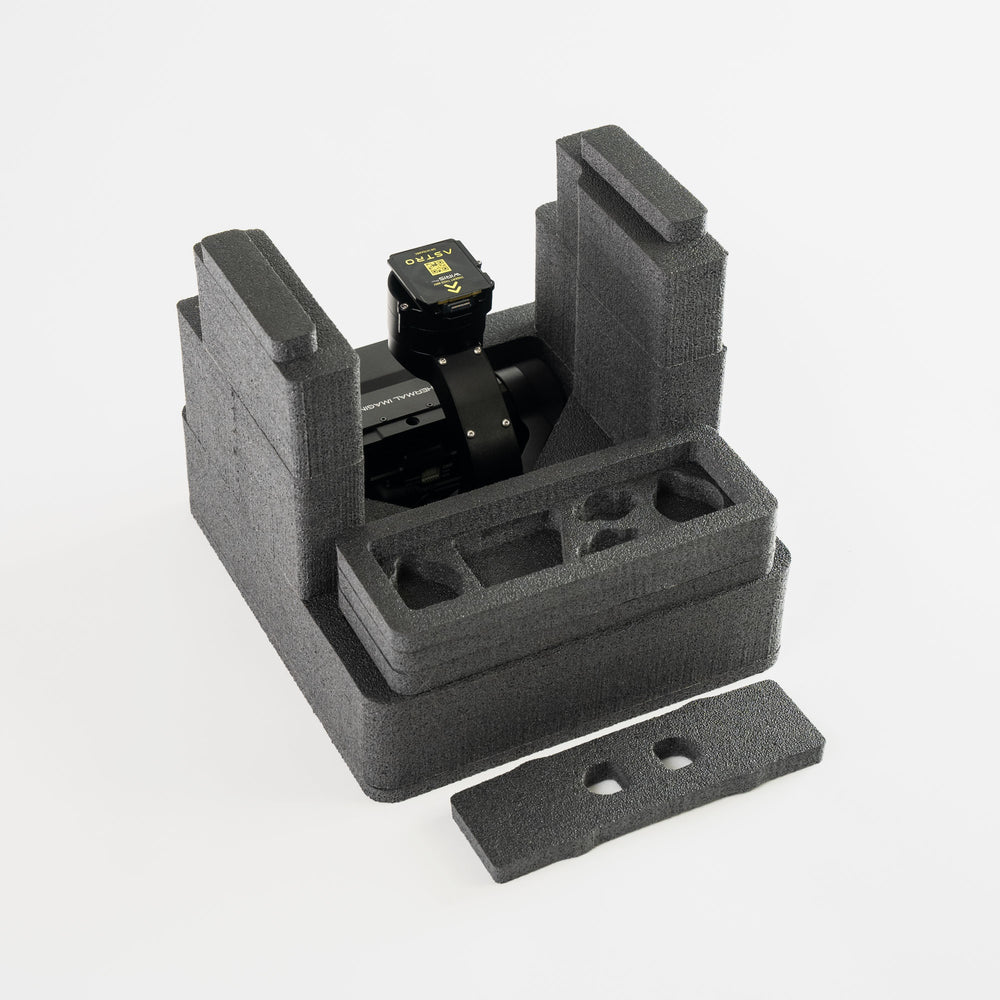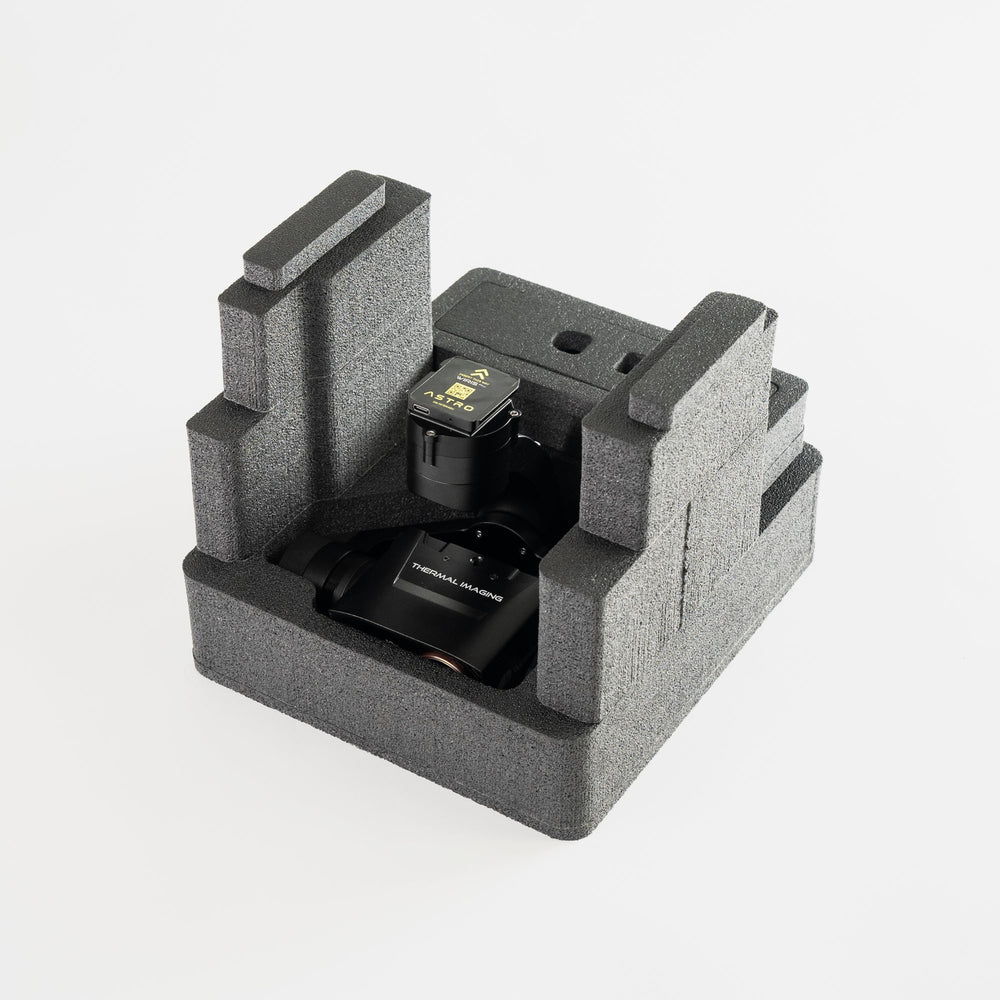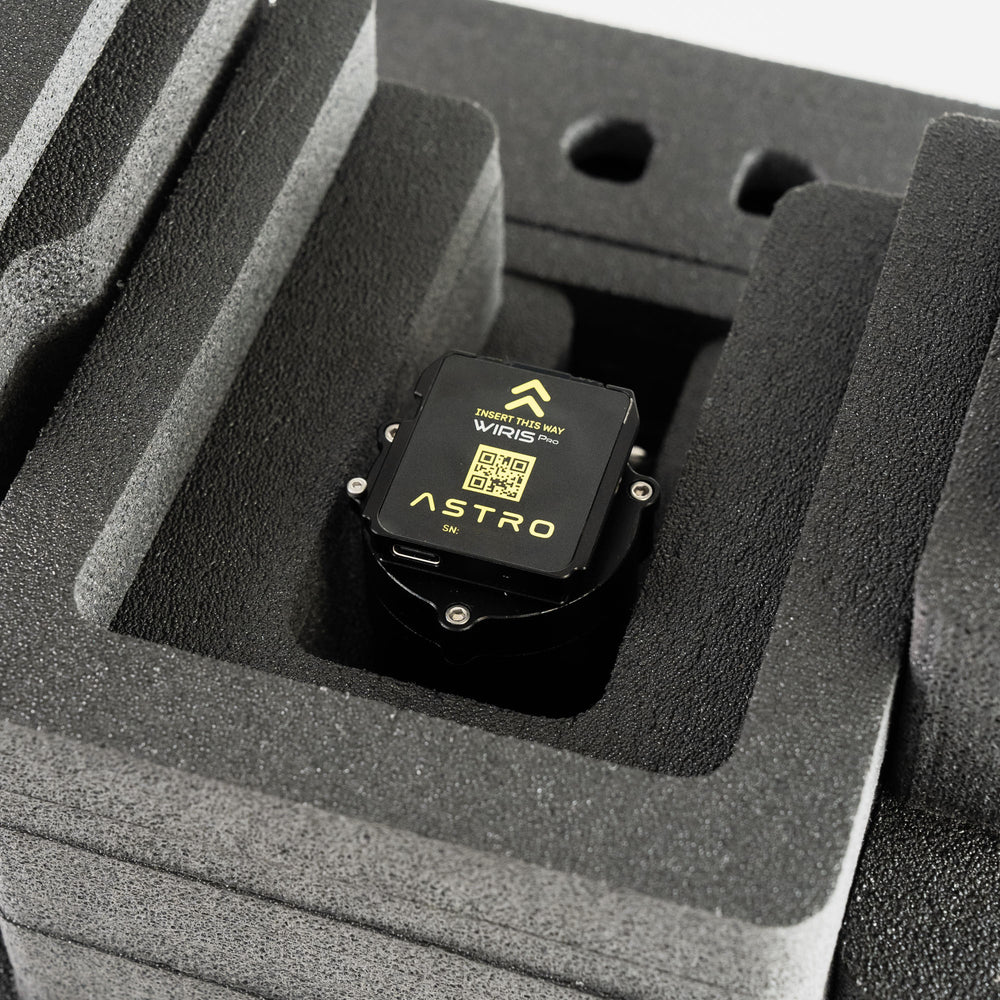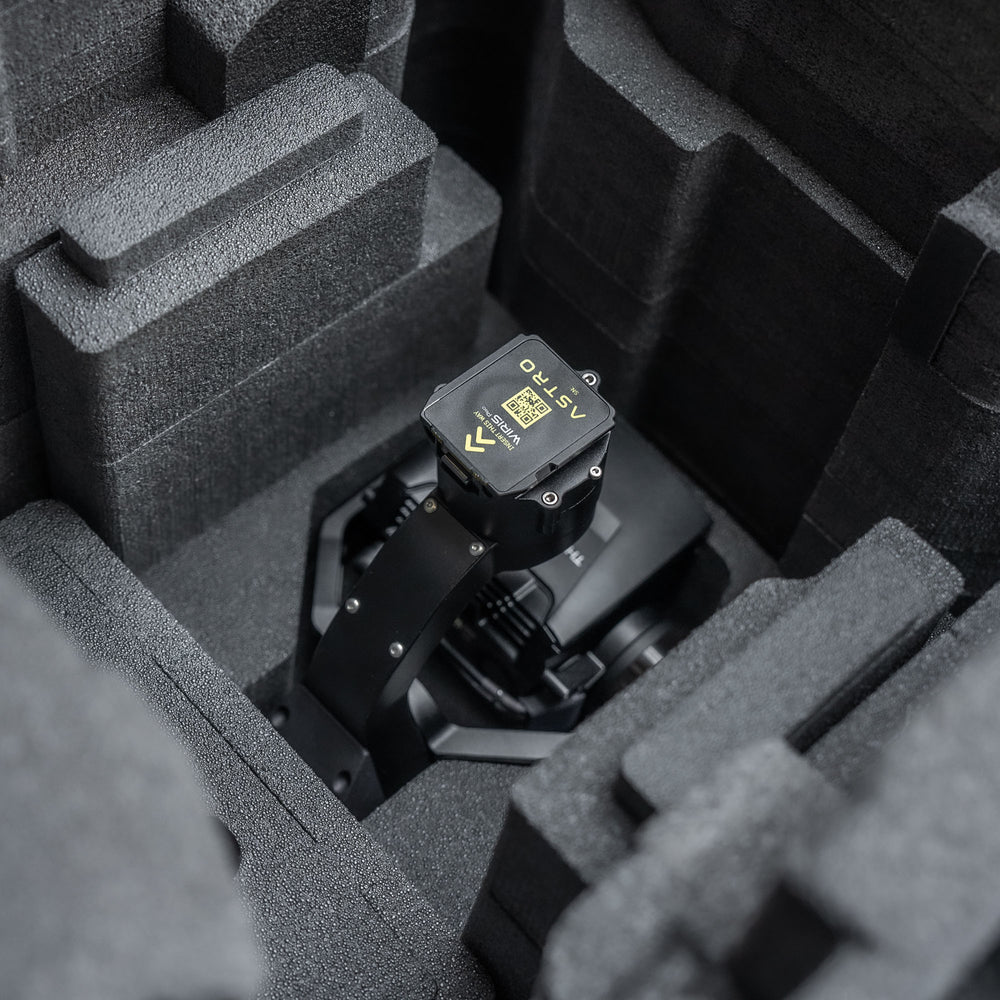 Product Details
This optional custom designed foam insert will drop into any Astro travel case to keep your Wiris Pro Payload safe during travel while . 
It has two pieces that hold the payload in place: The lower portion fits into the payload section of the Astro Case. The second piece holds the Wiris Pro and Freefly mini gimbal locked in position for transit.* 
*Images of Wiris Pro Payload shown for reference only. The payload is not included with this insert. 
Two piece custom cut foam insert for the Astro travel case. Protects Wiris Pro Payload while attached to Astro.
Qty 1 - Lower foam Astro case insert
Qty 1 - Gimbal/payload gimbal lock foam