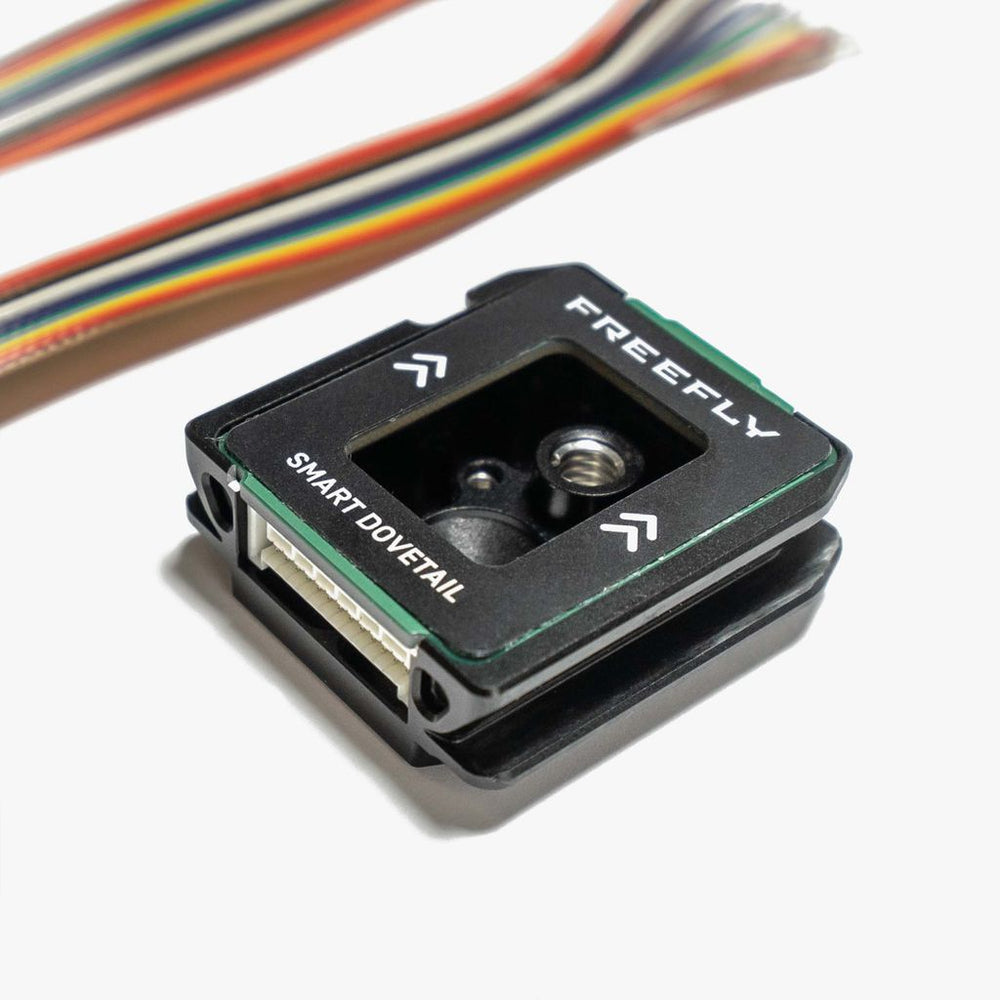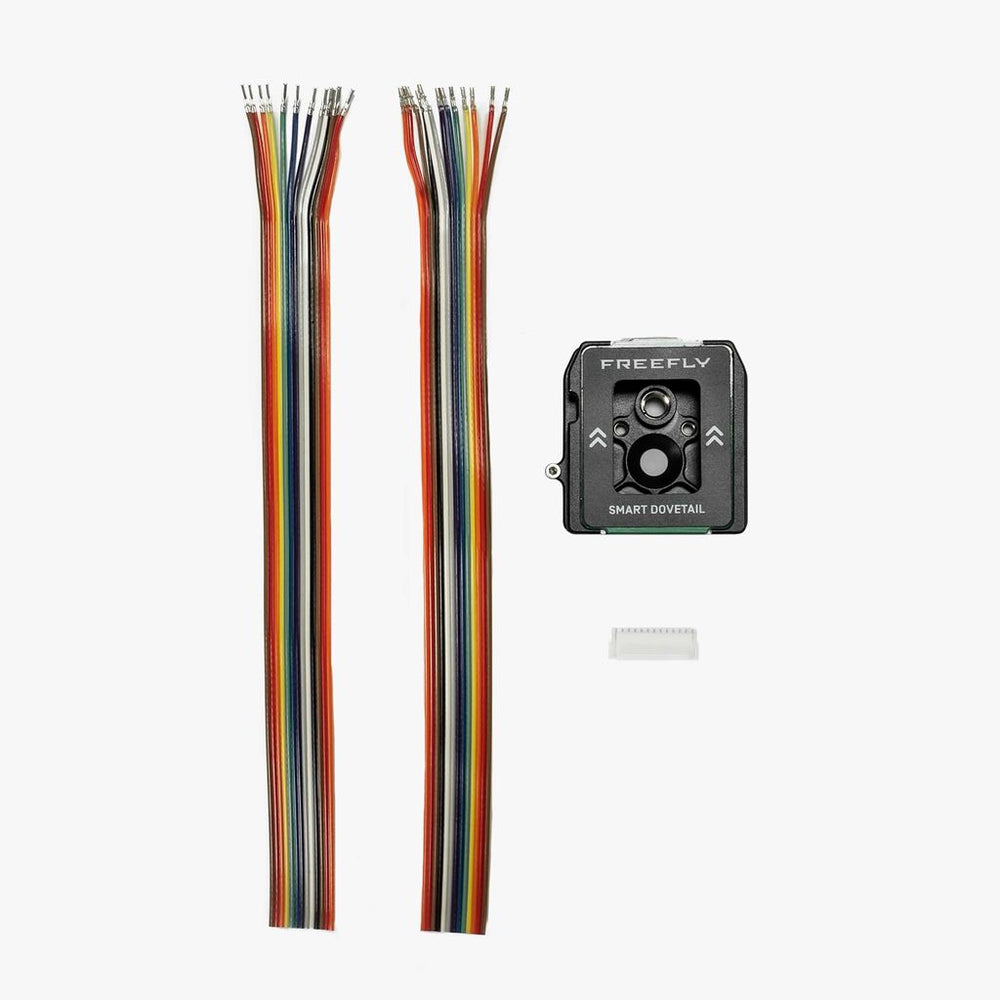 Product Details
This is a payload quick-release dovetail for mechanical and electrical integration to Astro and other vehicles with the Pixhawk Payload Bus standard.
The dovetail payload adapter mounts to your payload and interfaces with a dovetail receiver on the aircraft. This dovetail is compatible with the receiver side of the quick-release in the following known configurations:
Smart Dovetail is not hotswap compatible. To avoid damaging Astro or your sensor, please power off the aircraft before attaching or removing a Smart Dovetail payload.  
Qty 1 - Smart Dovetail Payload Interface [Payload side]
Qty 1 - Payload Connector [ZPDR-26V-S]
Qty 2 - Payload Ribbon Cable [13 conductor, 28 AWG]
Astro Map (using the integrated Smart Dovetail)