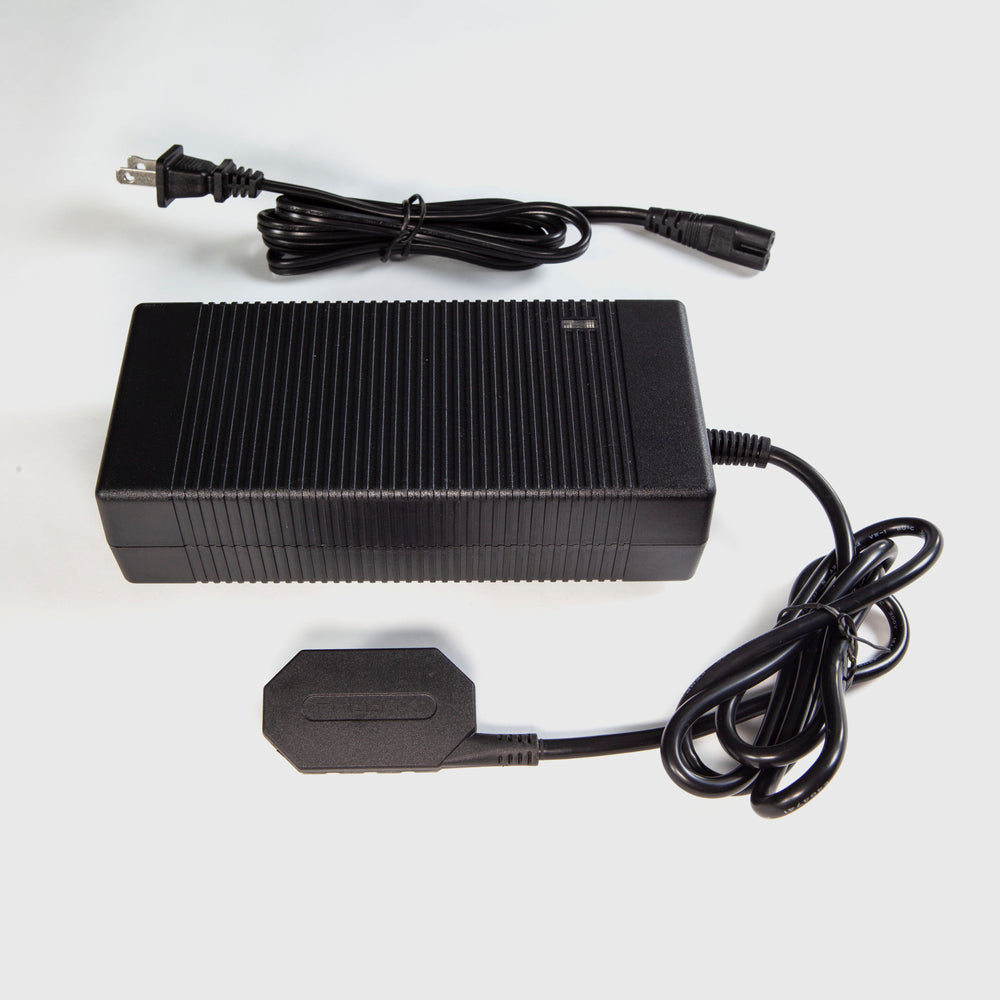 Product Details
Simple battery charger for one Freefly SL8 Battery.* 
The battery's built-in management system manages charging, balance, and overall pack health. No balance connectors are needed!
Notes

Charges one SL8 battery at a time, in roughly 90 min from 0%.
*Not compatible with SL4 batteries.
Approximate charge time for one SL8-Air battery,

from 0%: 90 mins

Input: 100 / 240 VAC

Output: 200 Watts

Supplied with North America power cable (NEMA 1-15 ungrounded, Type A).

Power cable is replaceable (IEC320 connector).
Qty 1 - SL8 Fast Charger for Freefly SL8 batteries

Qty 1 - Power Cable (North America)
Compatible with:
Not Compatible with: