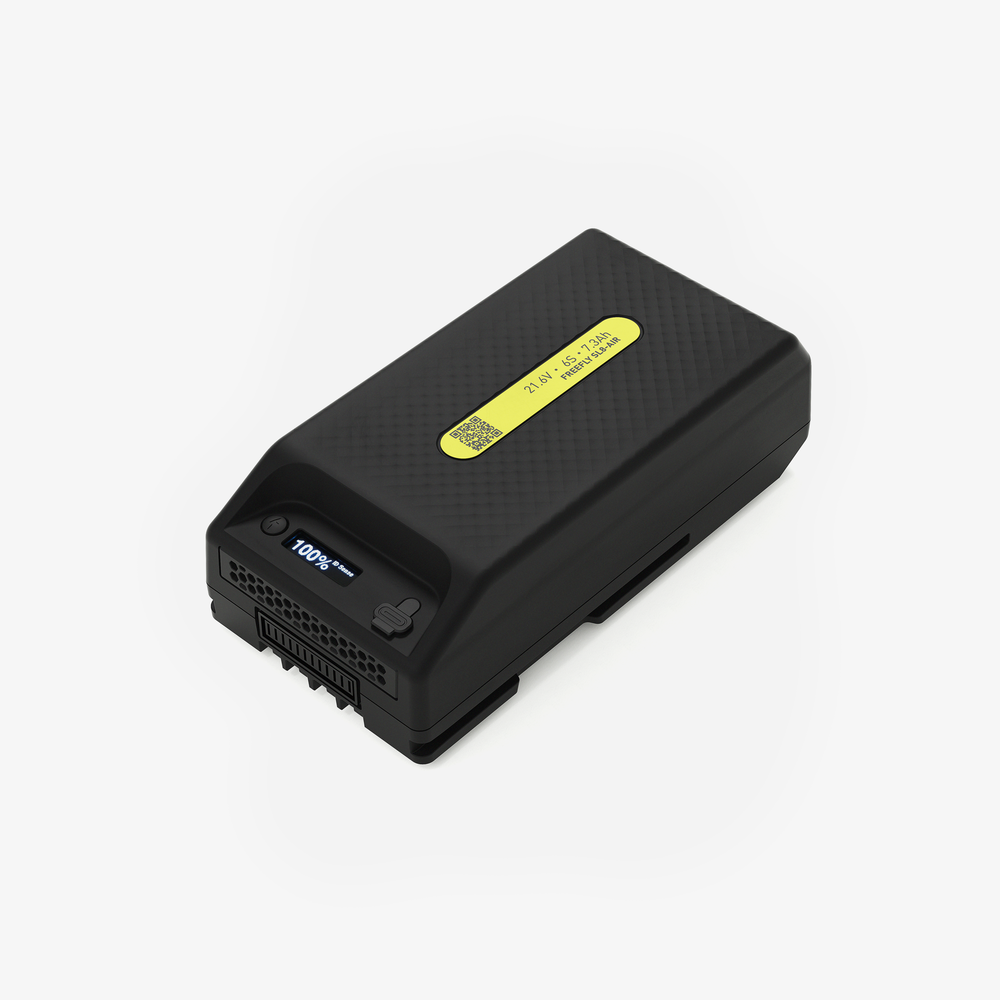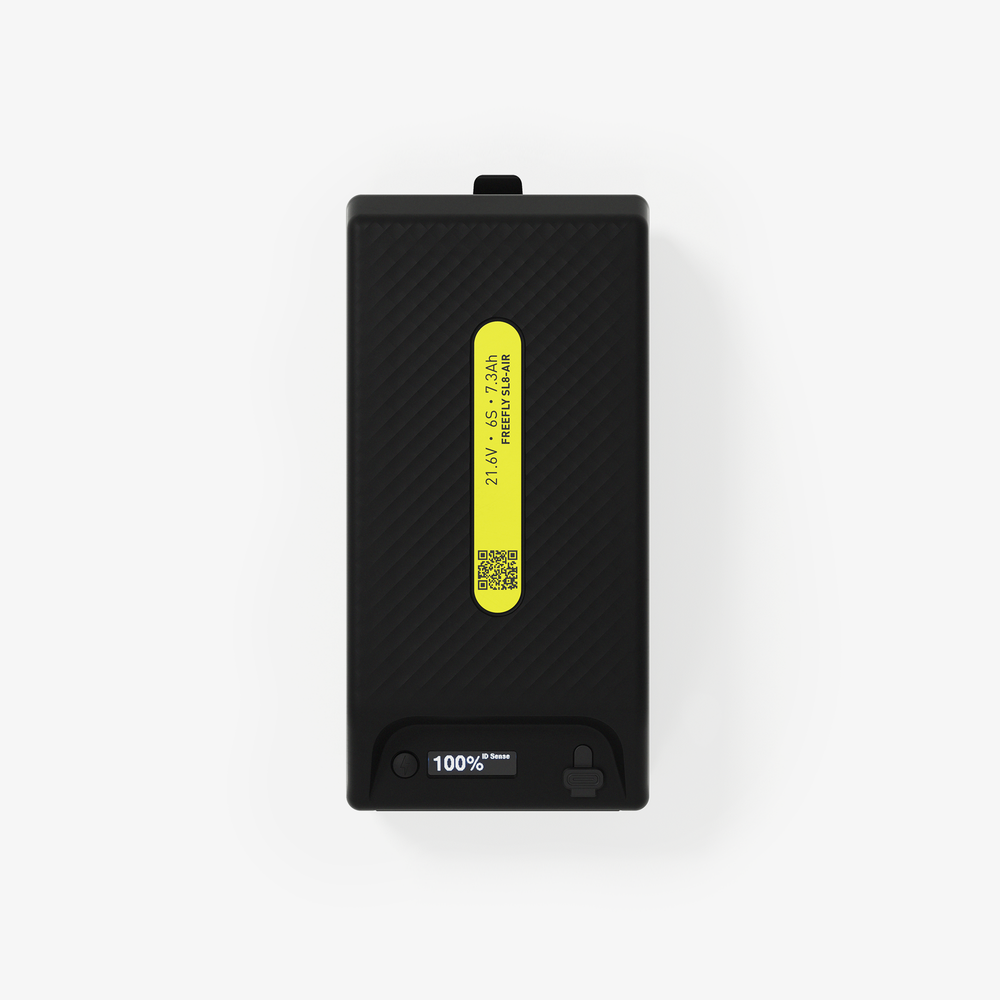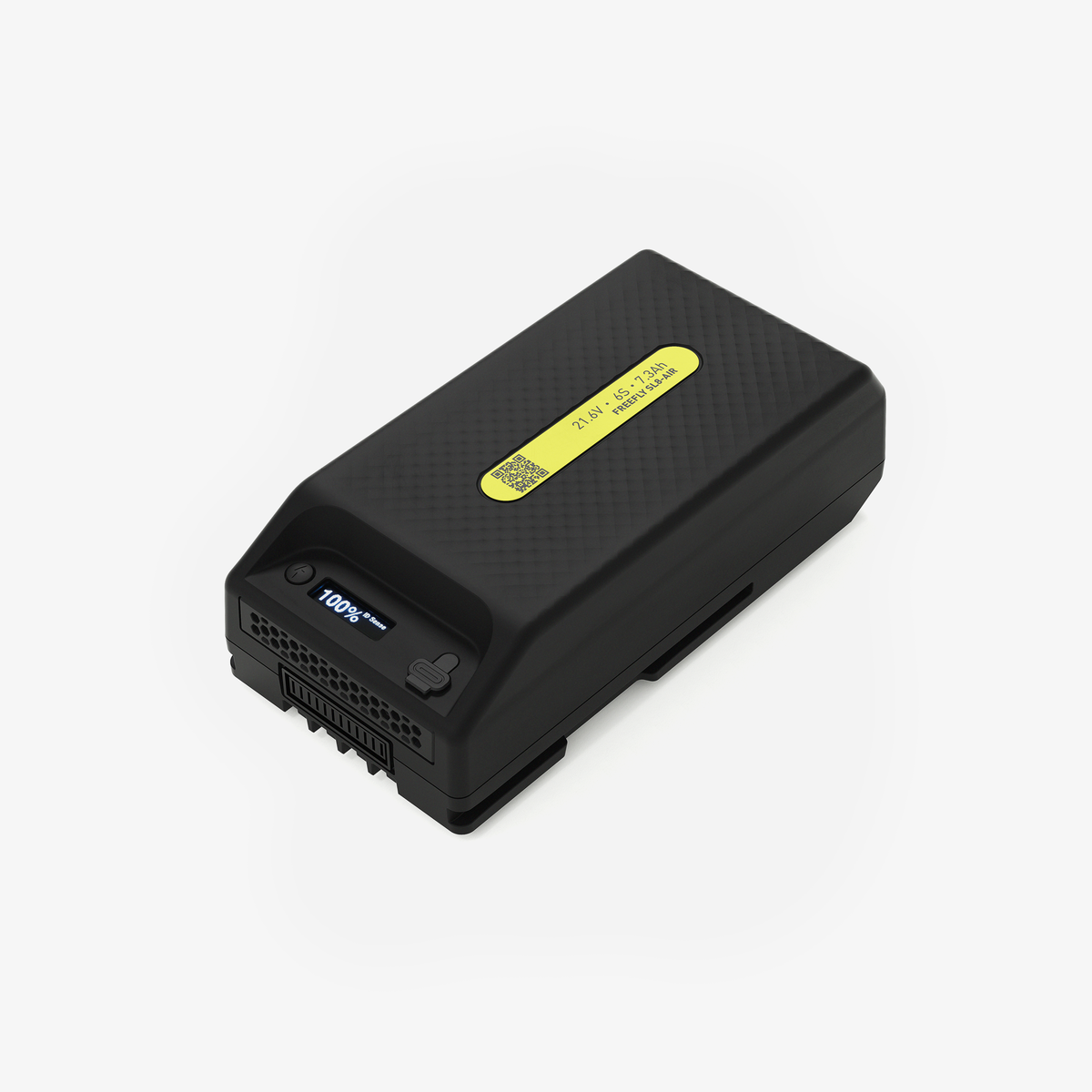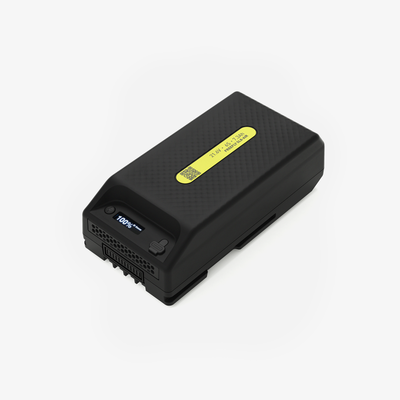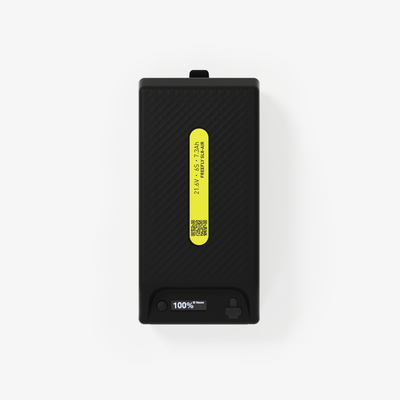 SL8-Air Battery
Add to Wishlist
Battery with built-in battery management and an OLED display.
Product Details
SuperLight Air Batteries are designed for rigors of flight and ease of use with Astro. 
Built-in battery management eliminates the need for balance connectors. The microprocessor handles: charging, discharging, and health monitoring. The OLED display indicates the state of charge, voltage, current, and more. 
We added a USB-C Power Delivery port to charge your devices (even your laptop!)
Notes
Gives Astro up to 37 minutes of flight time, per pair:

Voltage: 21.6 V (6S)

Capacity: 7.3 Ah, 157 Wh

Weight: 2.25lbs

Chemistry: Lithium-Ion

Auxiliary output:

USB-C Power Delivery

(up to 60W)

Designed and Assembled in USA
Qty 1 - SL8-Air Battery (157 Wh)
Batteries cannot be shipped internationally via UPS. FedEx only.
Due to extra processing time at FedEx, shipping times are not guaranteed for hazardous goods.
The following countries do not allow air shipments of LiPo batteries. For a full list click here.

Argentina
Aruba
Barbados
Bolivia
Brazil
British Virgin Islands
Cambodia
Chile
China
Colombia
Costa Rica
Ecuador
Egypt
Ethiopia
Fiji
French Guiana
Georgia Republic
Greece
Greenland
Grenada
Guatemala
Guyana
Haiti
Honduras
India
Iraq
Kenya
Mexico
Mongolia
New Zealand
Nicaragua
Pakistan
Panama
Paraguay
Peru
Qatar
Romania
Russia
Saudi Arabia
Suriname
Trinidad and Tobago
Turkey
Uruguay
Venezuela