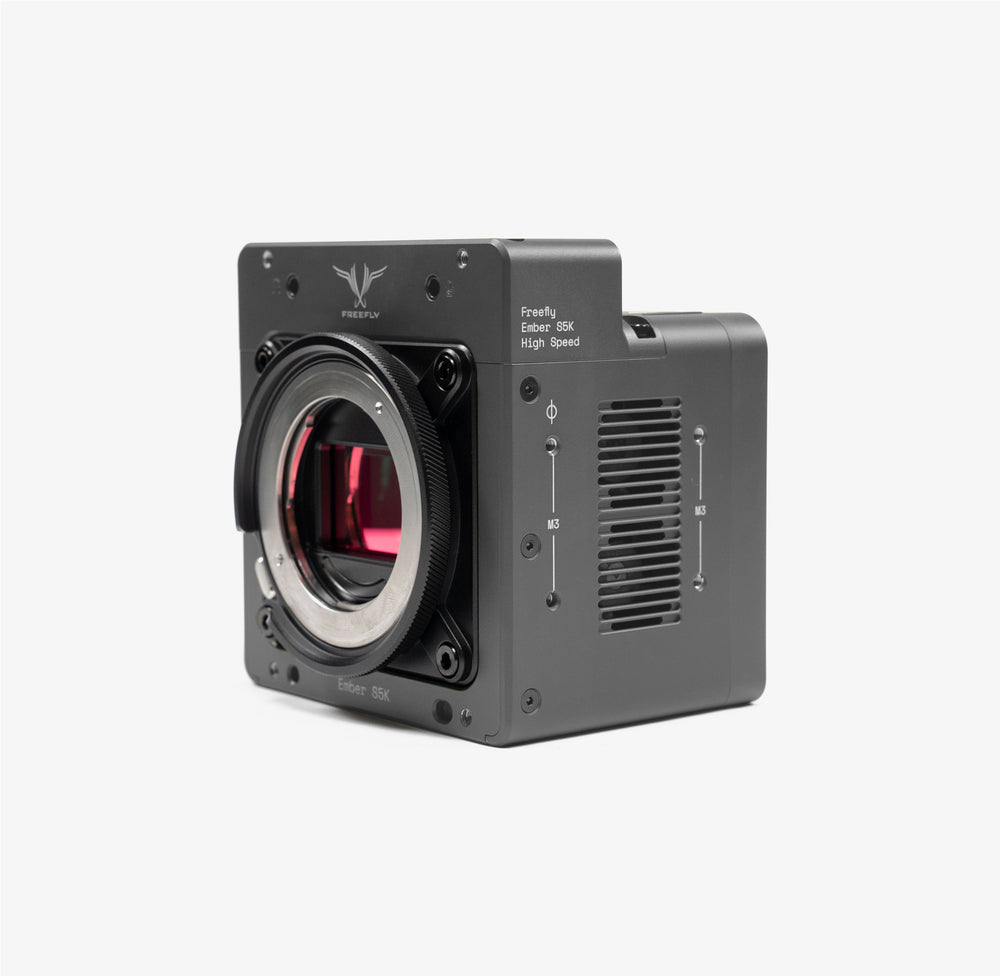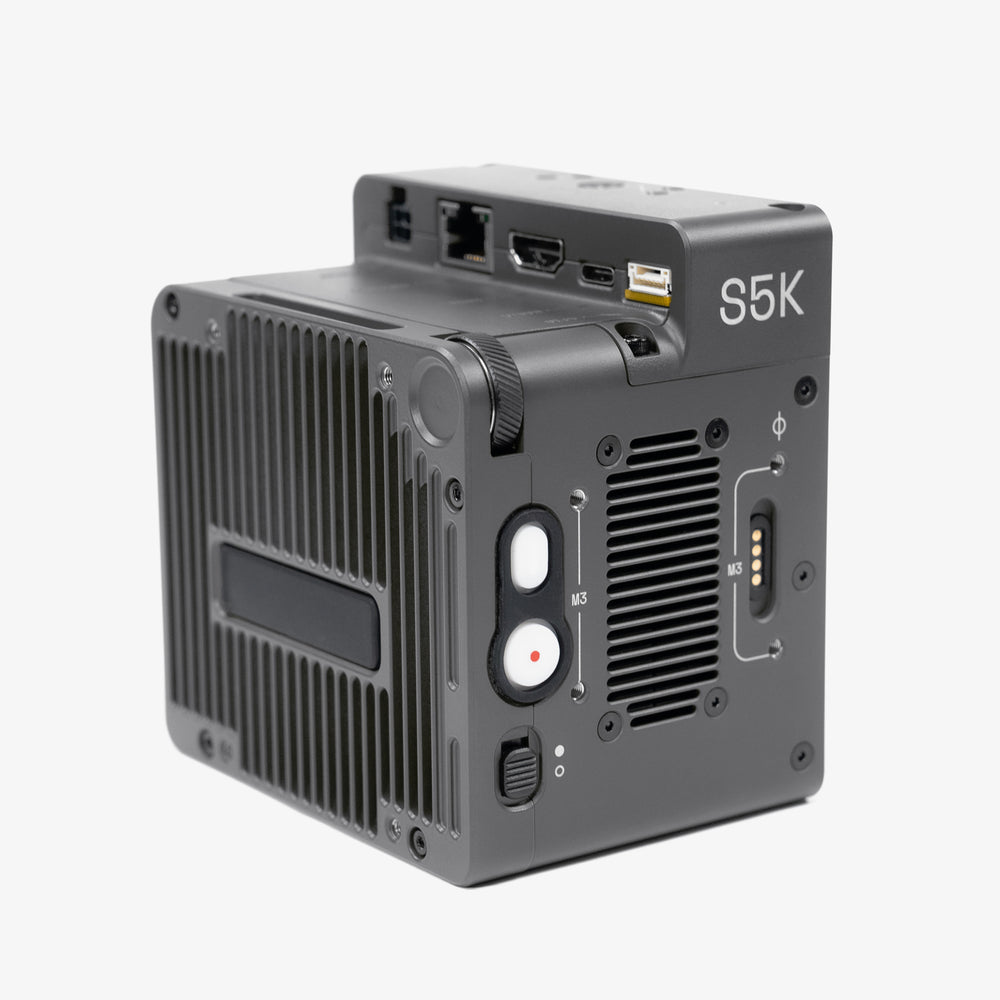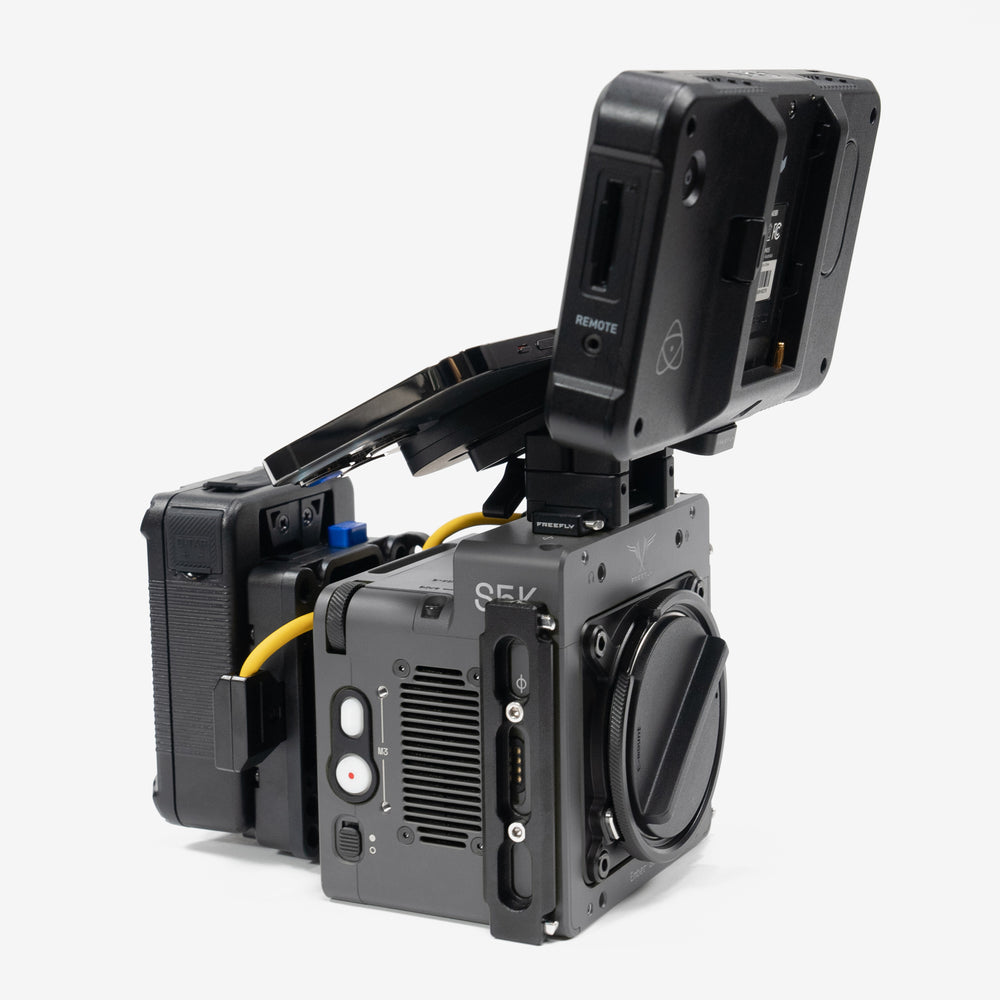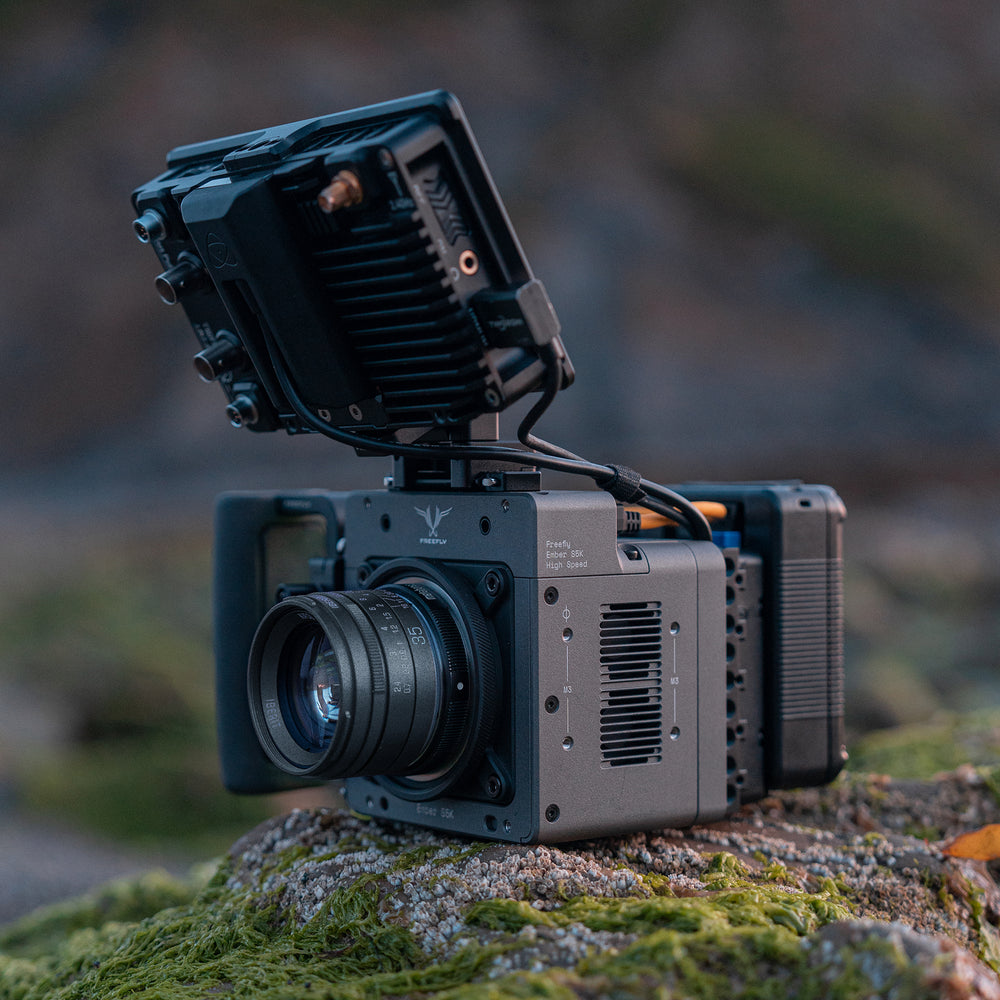 Product Details
We designed Ember to be the most efficient high speed camera ever. It's small, light, and insanely fun to use. Ember is unique in that it can record continuous high speed footage with no ram based clip limit since it records directly to a 4TB internal SSD.*
Shooting high speed is now just like shooting anything else, push record to start and stop, and Ember captures everything to solid state memory - as simple... as that.
The Ember app for iOS means you can go from capture to sharing in seconds.
Check out these (untreated) sample clips shot with Ember.
Click here to put Ansel's go-to lightweight kit in your cart for quick checkout!
Features
5K max resolution at 600fps

4K 800fps

Gpixel sensor

Fast iOS based app workflow

Apple ProRes Codec

Global Shutter

Wireless Control

USB 3.2 Type C


*Actual formatted data capacity is 3980GB
S35

Gpixel Sensor

4K and 5K recording mode
Capture time (max)

5120 x 2880, 600fps - 36min
4096 x 2160, 800fps - 45min

Actual f

ormatted data capacity - 3980GB

10bit

Apple ProRes Codec

Weight (with E-Mount): 820 g / 1.81 lbs

Dimensions (with E-Mount) 100 mm x 104 mm x 86 mm (WHD), 3.94 x 3.94 x 3.86" (WHD)
Qty 1 - Ember S5K camera body (4TB internal SSD) - Gray body

We no long have green camera bodies.

Qty 1 - Locking E-Mount (non-electronic, pre-installed)
Qty 1 - Rear accessory mount stand-offs (pair)
Qty 1 - USB C-C 3.0 Cable
Qty 1 - D-Tap-Ember Power Cable
Qty 8 - M3 x 10mm SHCS fasteners for accessory mounts
E-Mount lenses with mechanical focus (no AF)
E-Mount Lens adapters (EF, PL, CN-E, FD, etc, but not RF as the flange depth is mismatched)
KipperTie Lens Mounts
Not Compatible
Sony G or GM lenses, or any E-mount lens with AF, as they require a powered lens mount to operate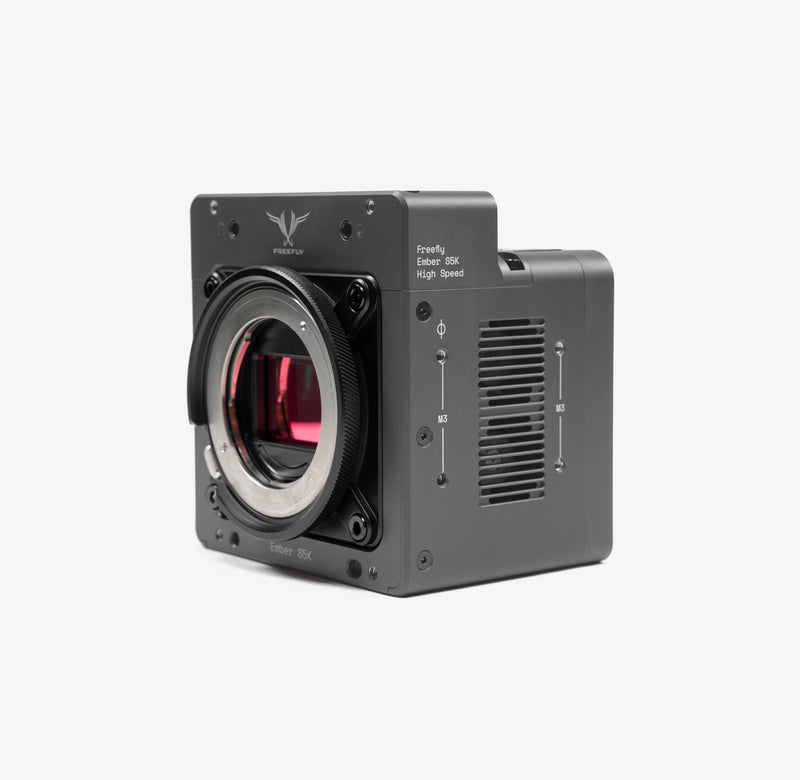 NATO Accessories
These accessories give you expansive options for mounting accessories to your Ember

62mm (910-00714) NATO Rail
Recommended quantity: 1
90mm (910-00716) NATO Rail
Recommended quantity: 1
NATO Rail Clamp
Recommended quantity: 1
Provides two mounting points for our Adjustable Accessory Mounts
NATO Side Handle
Recommended quantity: 1
Adjustable, reversible wood handle with 1/4 20 mount on top
Mounting Devices
Options for mounting monitors and mobile devices.
Adjustable Accessory Mount
Recommended quantity: 2
Tool-less adjustments 1/4 20 accessories, works with NATO Clamp or Ember
Dual Monitor Height Booster
Recommended quantity: 1
Gives you more clearance when using a monitor and plus sized phone on Ember
Moment Multi Threaded Mount for MagSafe®
Recommended quantity: 1
MagSafe® that mounts to the Adjustable Accessory Mount to hold MagSafe® compatible phones on Ember
Phone Clamp Mount
Robust phone mount with 1/4 20 mount points and holes for ARRI anti-rotate pins, fits all size phones
Tablet Clamp Mount
Robust iPad mount with holes for ARRI anti-rotate pins, fits all size iPads
NATO Monitor Phone Combo Bracket
L-Bracket for mounting your phone next to your monitor on our Adjustable Accesory Mount or any 1/4 20 mount
Ember Cheese Plate
Recommended quantity: 1
Rear accessory mount for Ember, perfect for V-lock plates
FXLION Nano V-Mount
Recommended quantity: 1
Ultra compact V-Mount plate with D-Tap output, mounts to Ember Cheese Plate
FXLION Nano One 14.8V 3.4Ah/50Wh
Recommended quantity: 2
Super lightweight V-mount battery providing about 50 minutes of capture time on Ember S5K
USB C to USB C 3.0 Cable (1 m)
Recommended quantity: 1
Spare USB C-C 3.0 cable for data transfer
Mōvi Pro Wave / Ember Remote Control Cable
Recommended quantity: 1
Trigger start/stop record from on Mōvi Pro or use to build a custom trigger cable
PL Lens Mount from KipperTie
Revolva FE/PL
Replaces the native locking E-mount with a PL mount that accepts rear drop-in Revolva filter cartridges
Revolva Cartridge S ND 0, 0.6, 1.2, 2.1
Drop in ND filter for Revolva Lens Mounts
Adapta FE/PL-LW
Lightweight PL lens mount adapter for Ember