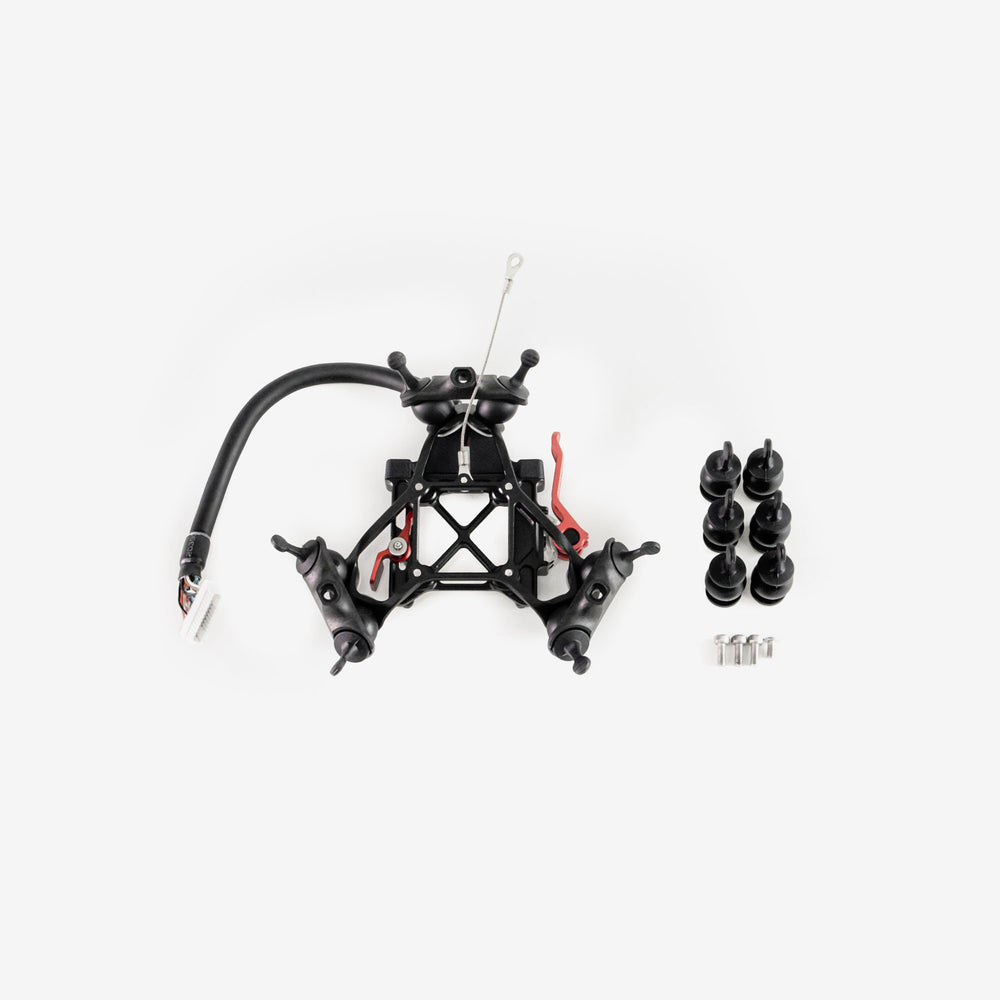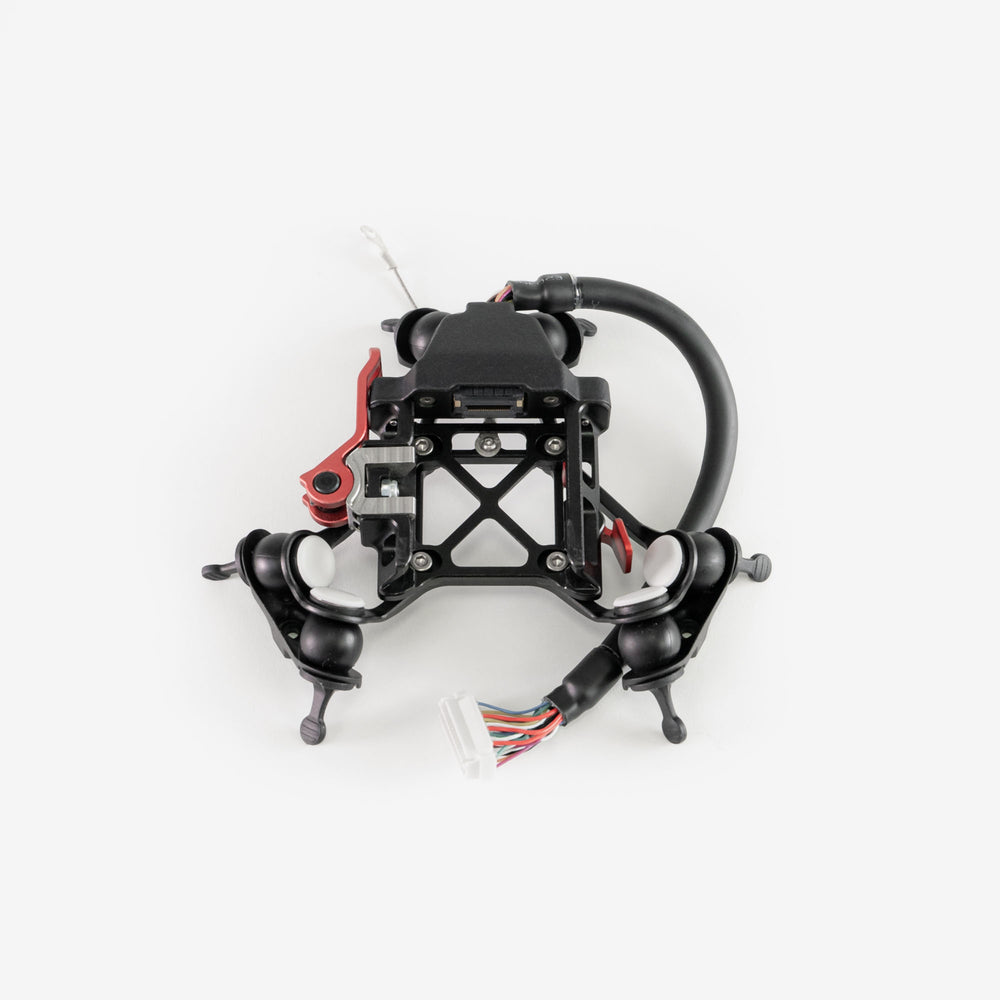 Product Details
The Astro Isolator is optimized for payloads that use the Smart Dovetail on Astro. The isolator reduces vibrations experienced by the payload from the aircraft for smooth footage and reduced component fatigue.  
It mounts directly to the chassis of the Astro with included M3 fasteners and includes a lanyard for added safety.

Smart Dovetail is not hotswap compatible. To avoid damaging Astro or your sensor, please power off the aircraft before attaching or removing a Smart Dovetail payload.

The isolator comes with 30A durometer dampers pre-installed (as well as a spare set) which work well for most payloads. These can be replaced with 40A/50A dampers if more stiffness is needed for your application. These are available in our store here.
Qty 1 - Vibration Isolator with Smart Dovetail receiver and cable for Astro
Qty 4 - 3 mounting fasteners and 1 safety tether fastener
Qty 6 - Extra isolation dampers (30A durometer)