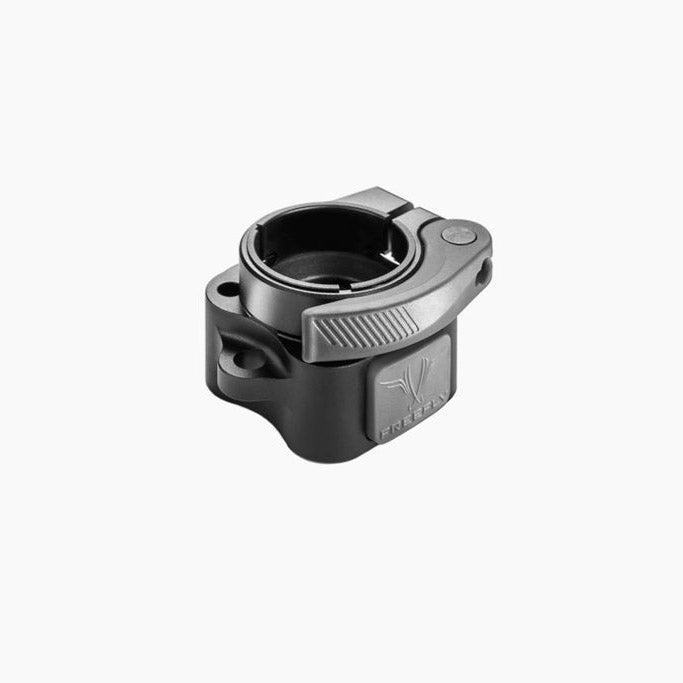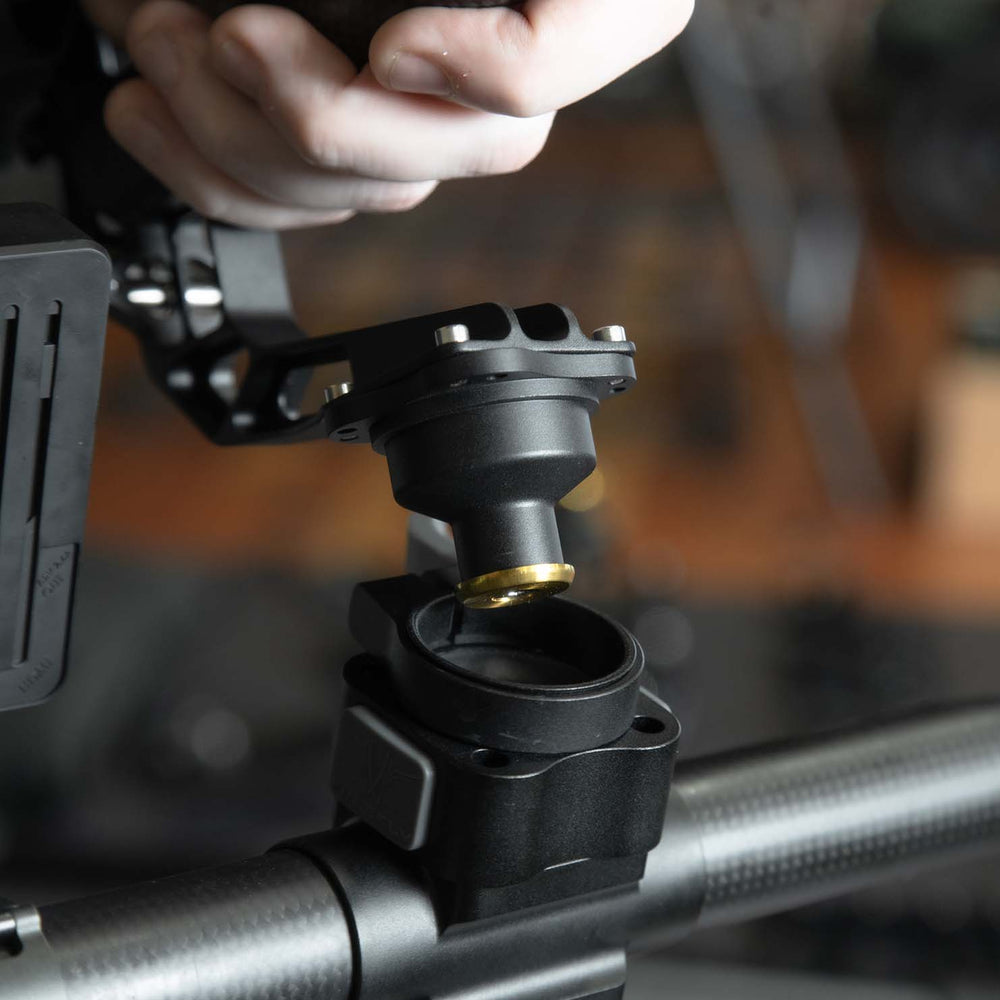 Product Details
The Toad in the Hole M3 Quick Release Receiver is a sleek, lightweight, low-profile quick release unit, which provides an easy mount and release solution for your Mōvi*. 
It attaches to the pan (upper) motor of any Mōvi and allows the operator to remove the Mōvi from the Classic Handle, Ring Pro or Low Profile Handle and attach to any other method of filming carrier with a Toad installed, such as a crane, jib, or car mount in a matter of seconds. 
Fiddling around with alignment is not required when engaging the Quick Release - just attach and rotate to the desired angle (from 0-360°) for shooting. The Quick Release uses a clamp to secure the Mōvi. This clamp, along with the secondary release button, are used to release the Mōvi.
Features
Lightweight, low-profile design
Primary clamp and secondary safety catch release mechanism
Integrated safety loop for connecting to wire support tether
Able to be mounted in any orientation (0-360º)
Direct replacement for original Toad in the Hole receiver on Mōvi Pro, Mōvi Carbon or M-Series Systems
*Does not include male toad. Order a toad separately, or order the kit that includes both parts of the quick release setup. 
Materials
6061-T6 CNC machined aluminum
Titanium Nitride coated catch / release for durability
Stainless steel fasteners
Dimensions
Size: 56mm (W) x 53mm (D) x 40mm (H)
Weight: 140g
Full dimensions, mounting pattern: here
Notes
Qty 1 - Toad in the Hole M3 Quick Release Receiver for Mōvi applications
Mōvi Systems with M3 fasteners

M-Series

M5
M10
M15 (replacement for original hardware)

Mōvi Pro (replacement for original hardware)
Mōvi Carbon (replacement for original hardware)

Alta 6, Alta 8, Alta 8 Pro

Battery tray quick release (replacement for original hardware