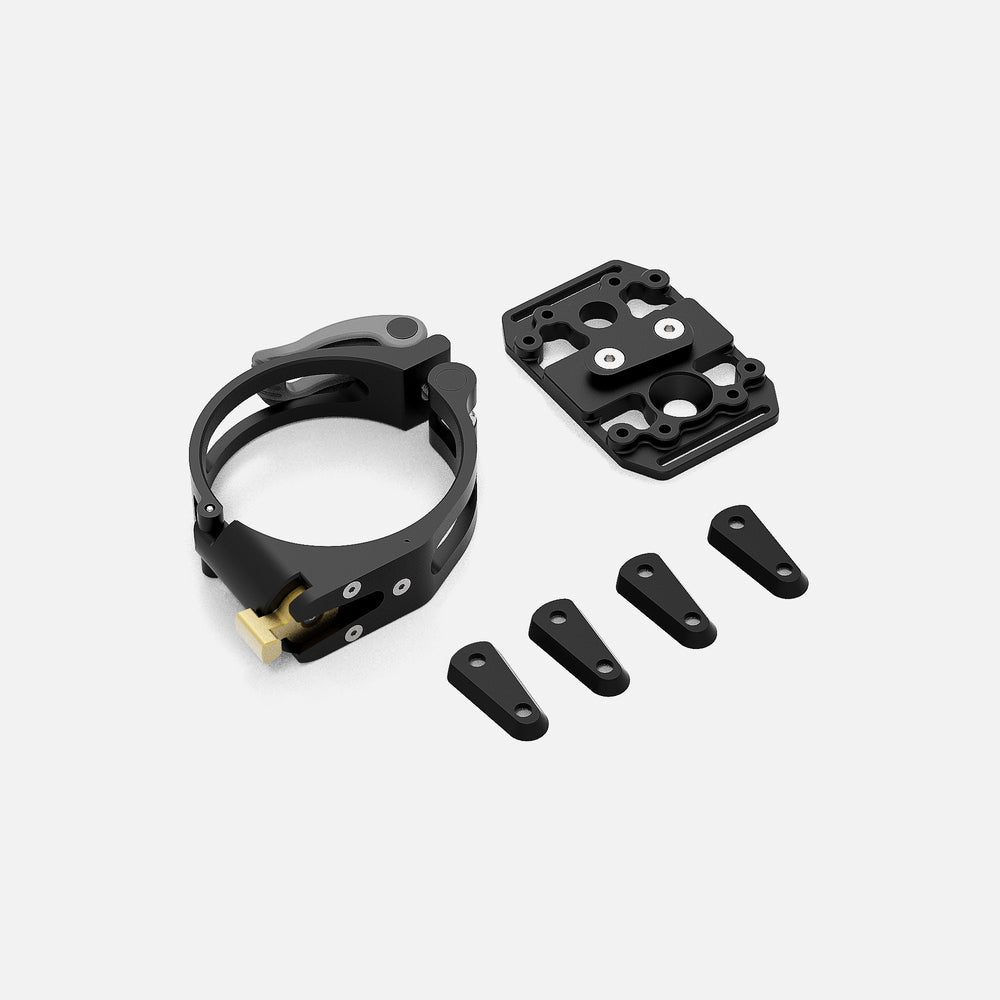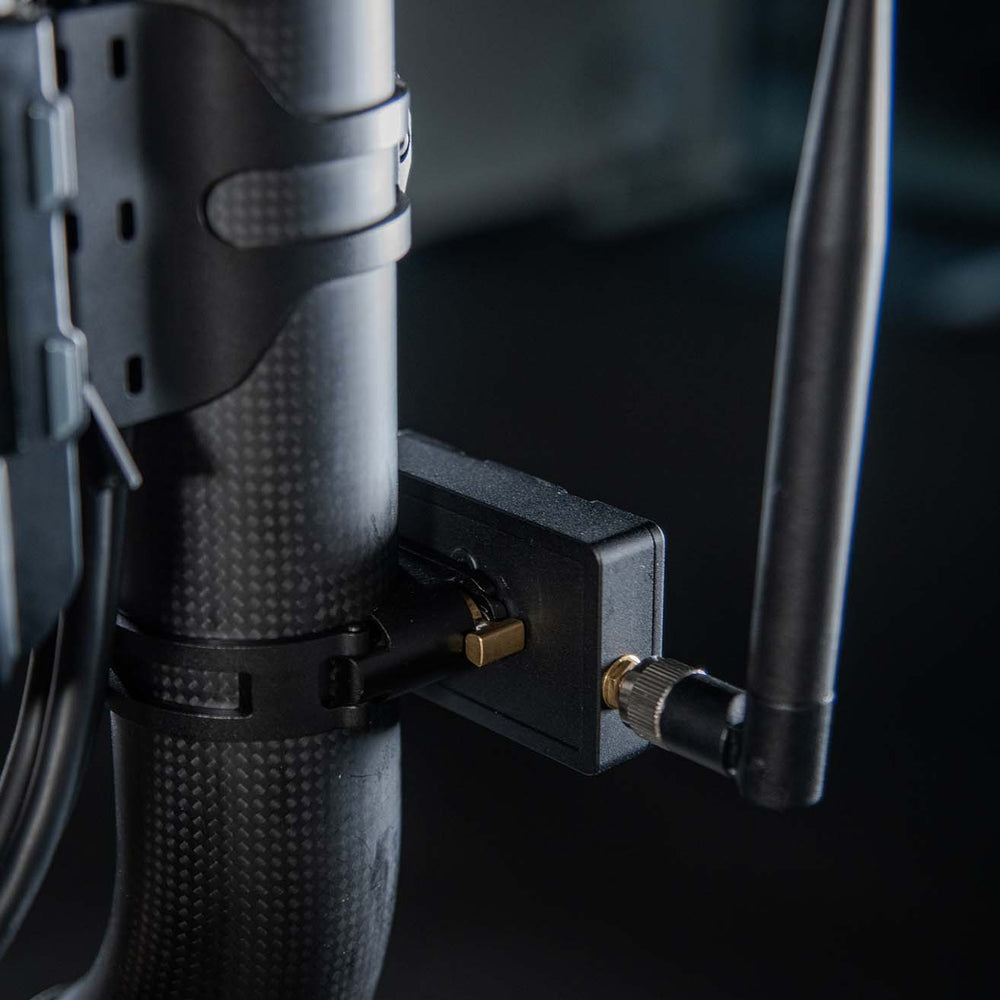 Product Details
Mōvi users like to customize and modify their rigs for their specific applications. This means mounting a variety of accessories to the 50mm, 30mm, 25mm, 19mm and 15mm carbon tubes. We have created the Pop-N-Lock line of quick release to enable users to quickly set up their rigs with a variety of lightweight accessories.
The Pop-N-Lock mounting plate features a variety of mounting holes, and quick releases from the clamp using a ultra lightweight dovetail plate. Once your shoot is complete, you can quickly remove all accessories from the gimbal for quick tear down and packing.
Please note - the Pop N Lock was designed for lightweight accessories, not large accessories like monitors.
Features
Ultra lightweight design

50mm quick release clamp (fits XL pan and roll arm tubes)

Quick release dovetail

¼-20 countersunk mount hole

¼-20 threaded mount hole

⅜-16 threaded mount hole

3mm mounting holes

Slots for velcro straps

Machined Aluminum Mounting plate
Specifications
Weight: 41g (52g with aluminum mounting plate)
In the box
50mm Dovetail QR

Dovetail Adapter Plate

Dovetail Quick Release Rail (qty=4)

Bolt M3 x 8 FHCS (qty=2)

Bolt ¼-20 x ½ in (qty=1)

Bolt ¼-20 x 3/8 in (qty=1)