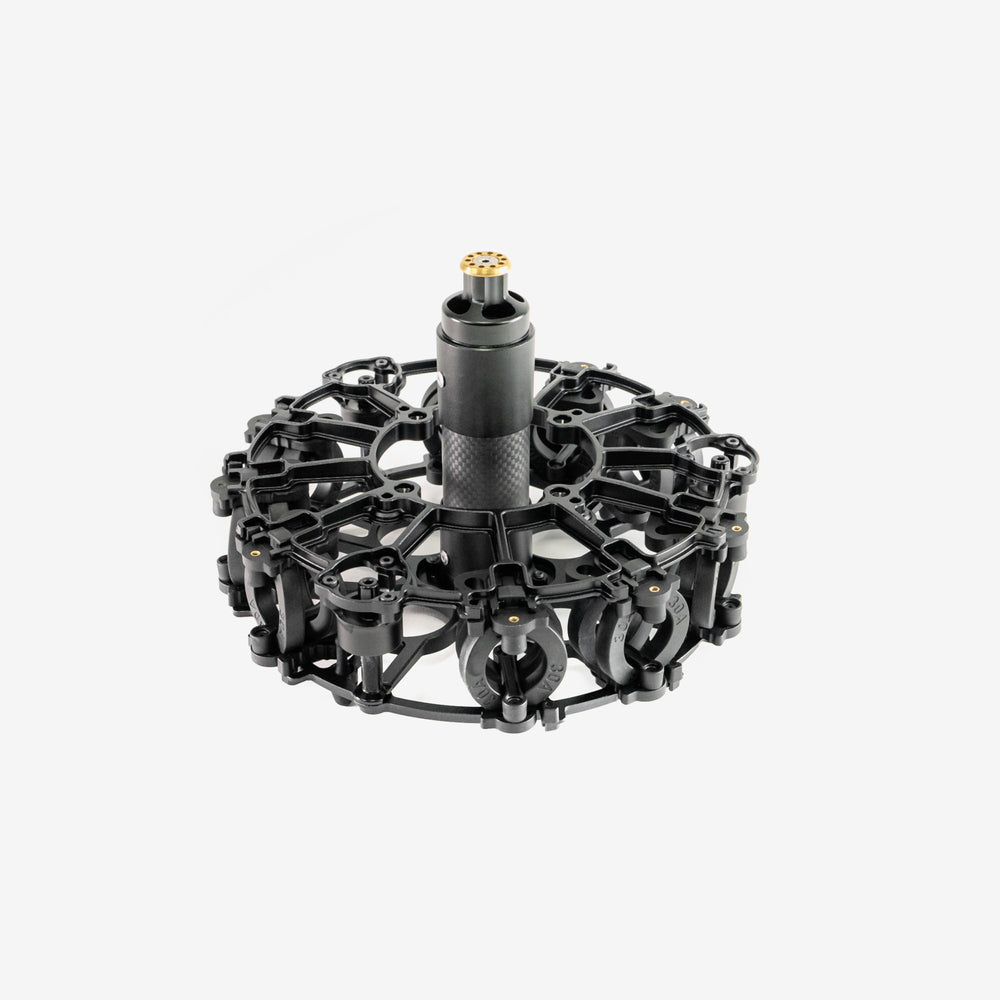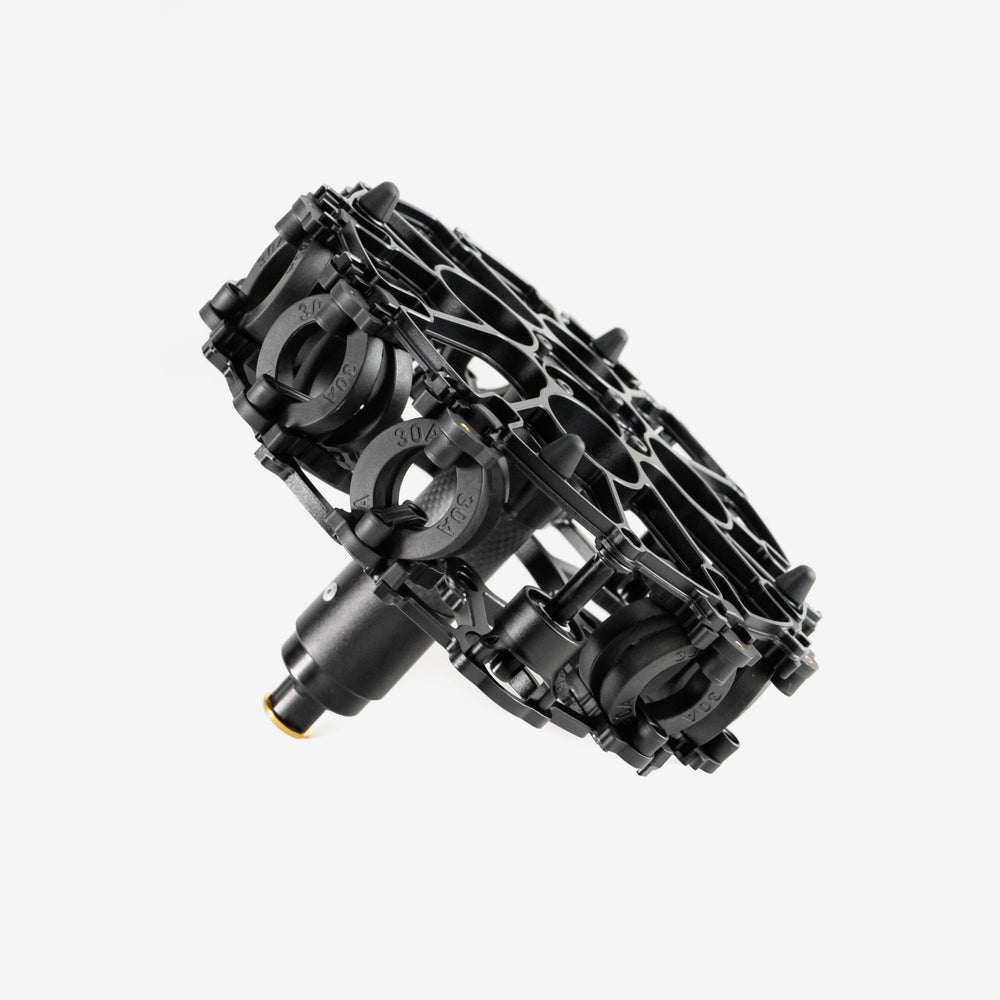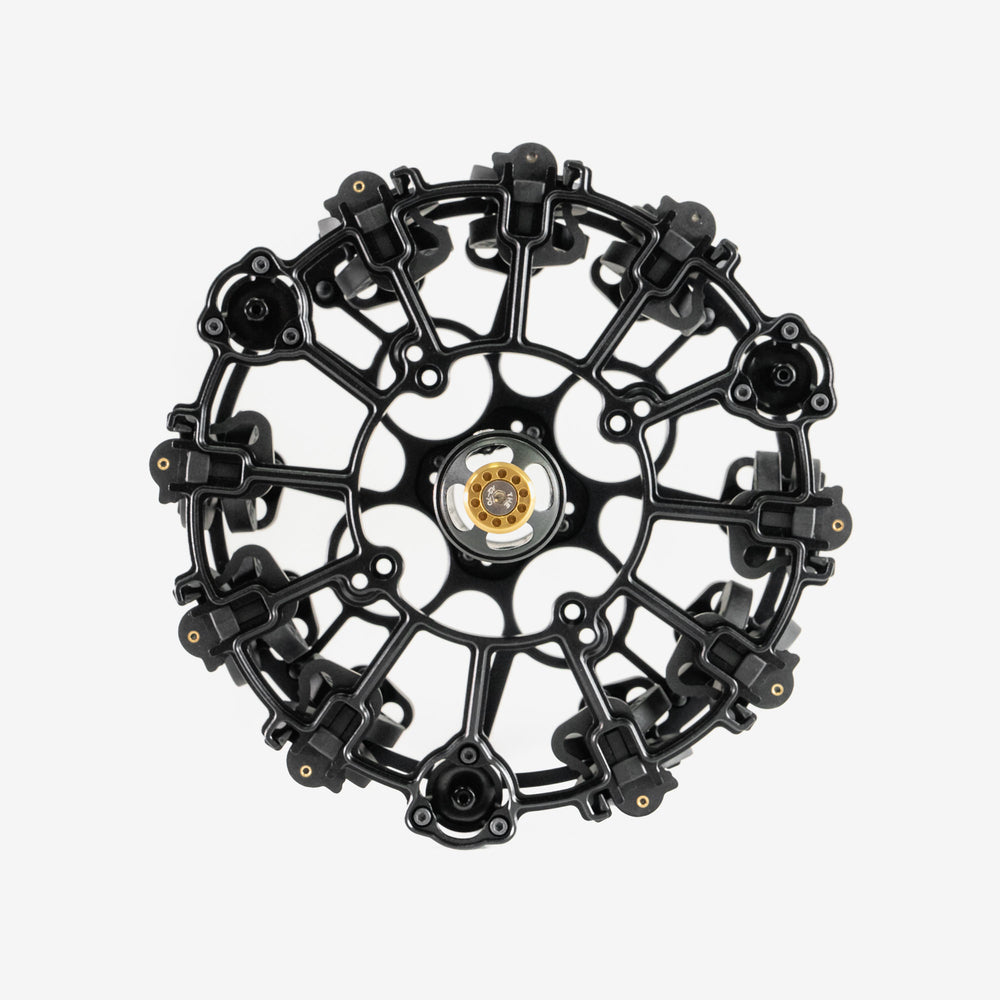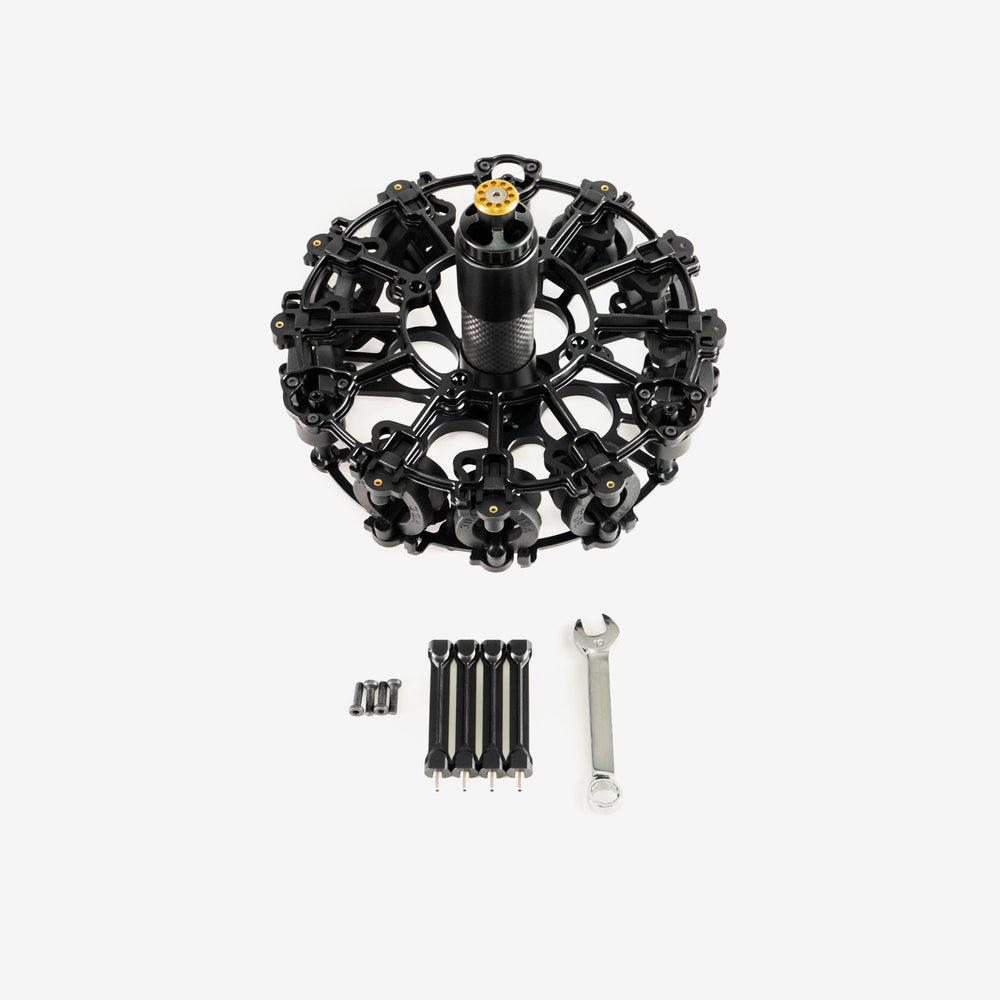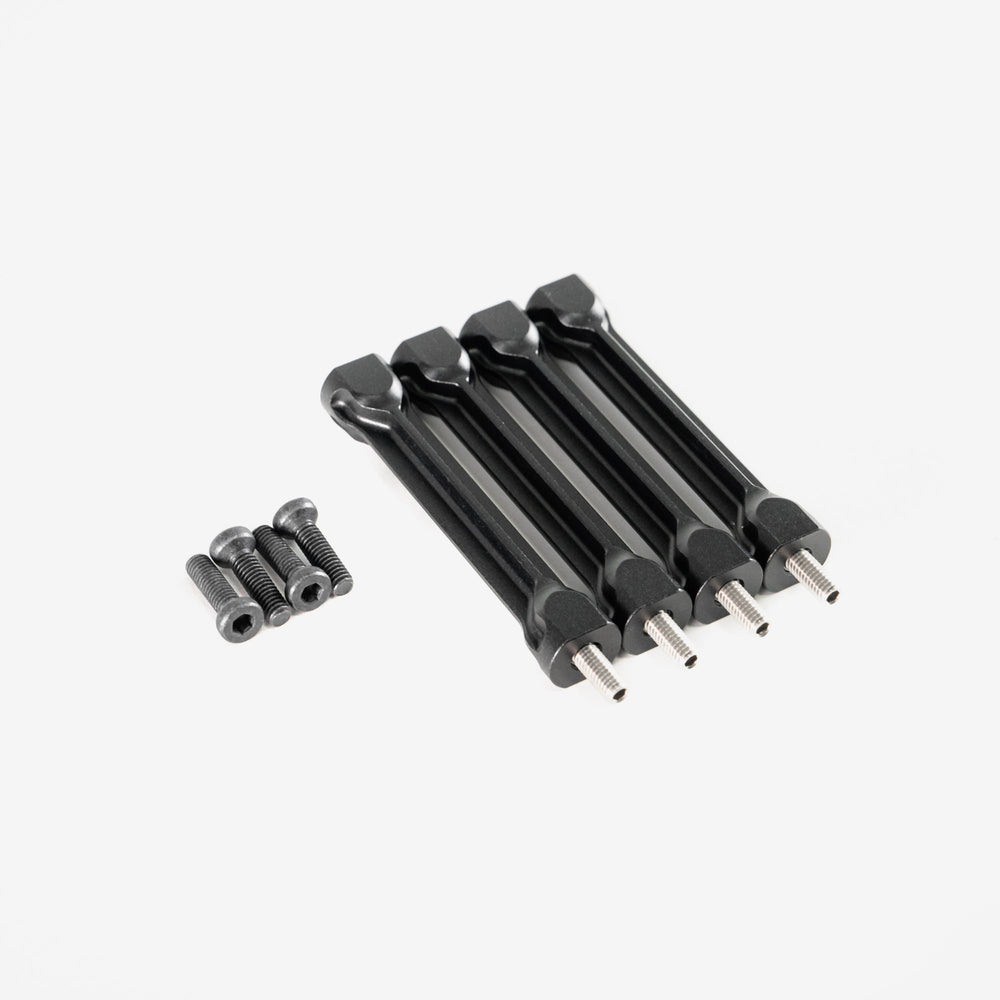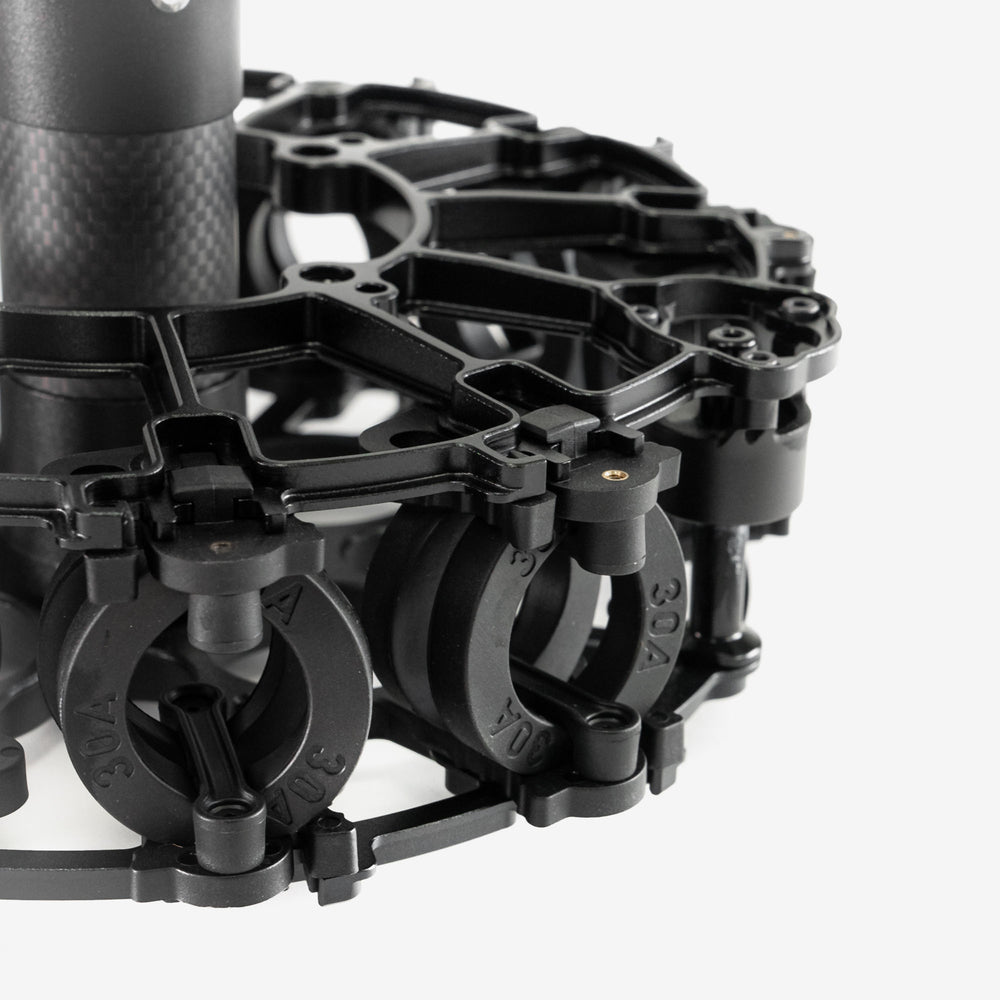 Product Details
The Alta X Payload Vibration isolator ensures your payload is not subjected to the harsh vibrations caused by the large Alta X Props. This vibration isolator allows you to shoot stable footage at full speed, and on long lenses, making Alta X the industry favorite heavy lift cinema drone.
The isolator has tune-able quick release cartridges and pan dampers to ensure you can tune your gimbal as high as possible for maximal disturbance rejection.
Compatible with Freefly's interchangeable vibration isolator cartridges, it is easy to customize isolator stiffness levels according to different payload weights, providing optimal smoothness.
Installing the damper with its included fasteners and 30A isolator cartridges takes only minutes.
Many Alta X systems ship with this included, but this is available if you need one as an add-on or replacement for damaged parts. If you're not sure if you need it, reach out to us for help: Support@freeflysystems.com. 
Lightweight aluminum vibration isolation for drone payloads
User configurable with Alta X isolator cartridges (30A included, 40A & 50A available)
Integrated male "Toad" payload interface
Ships ready to install to Alta X chassis (10mm tool and fasteners included)
Compatible with all Alta X variants
Qty 1 - Alta X Payload Damper w/ installed 30A isolator cartridges (9)
Qty 4 - M4 x 60 Standoff
Qty 4 - M4x14 Combo Head

Bolt

Qty 1 - 10mm Combo Wrench (for installing standoffs)
*Included with most builds of Alta X (except 950-00118-05). Can be used as a replacement for any Alta X.
**Included pre-installed with every Blue Cube and DIU Alta X shipment