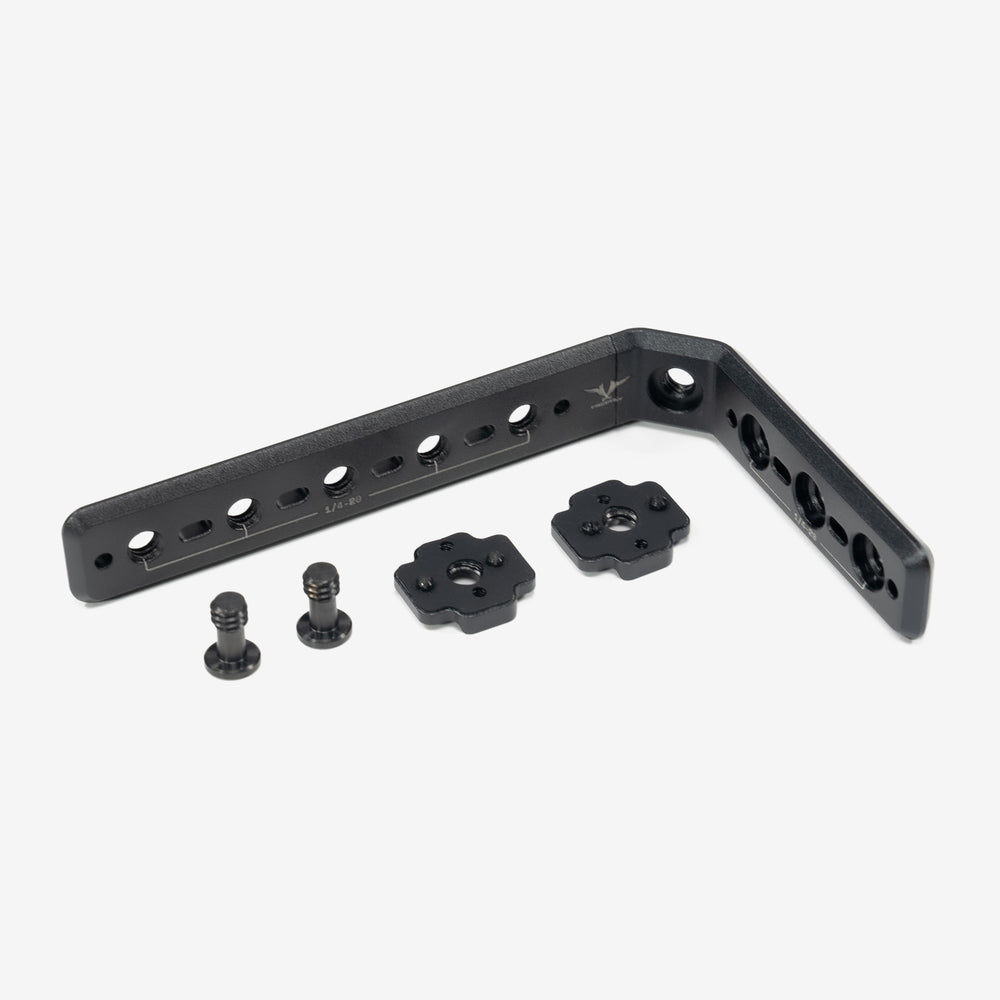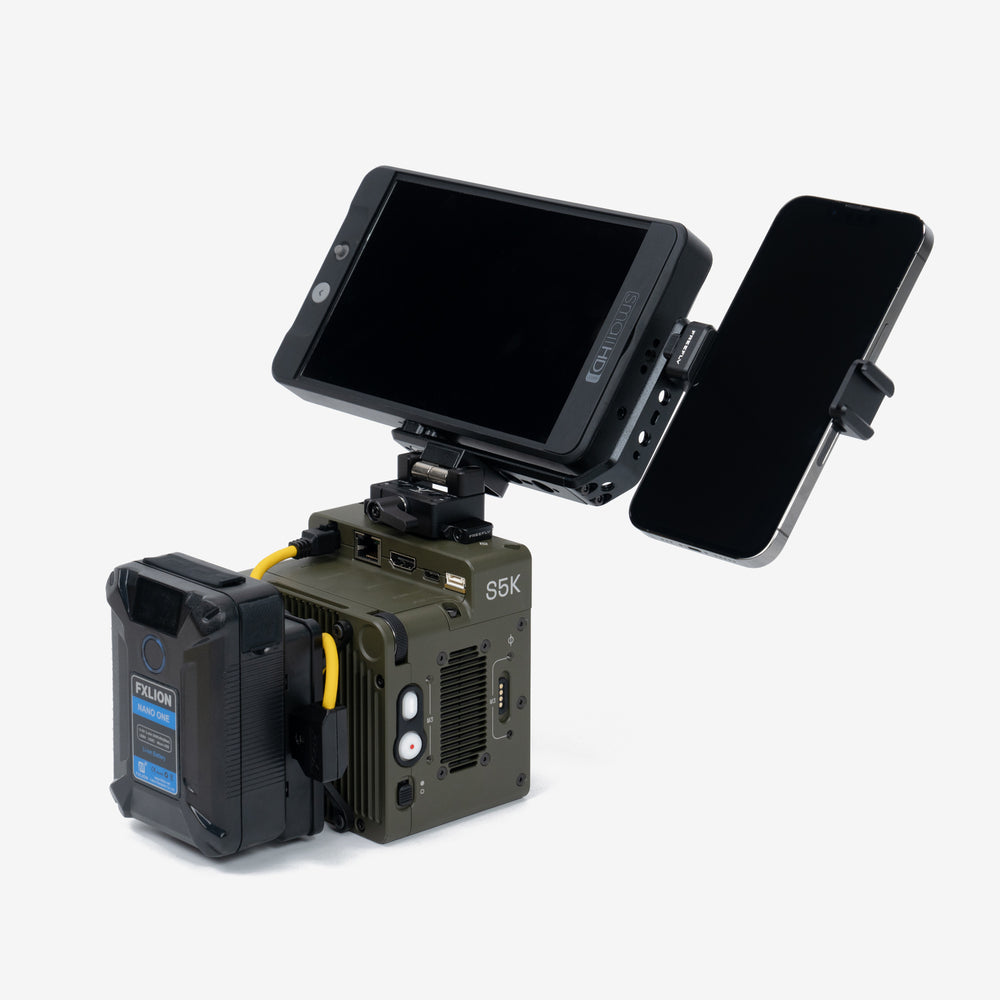 Product Details
We wanted to provide a versatile way to mount a phone, tablet, or other accessory alongside your cine monitor.
The L-shaped design with multiple mounting points allows you to create a variety of different configurations for shooting.
The NATO geometry lets you use quick release clamps to easily set up and remove your accessories. Whether it's a light, mic, mobile device, or something else, this thing lets you rig up your camera cockpit however you like.


Features
L-shaped design for mounting a main monitor or tablet on the horizontal axis plus a phone clamp on the vertical axis

Many ¼-20 holes (9) for versatile mounting options 

ARRI pin standard anti-rotate holes/slots on (8) of the ¼-20 mounting holes.

Two anti-rotate spacers with ¼"-20 captive screws included.

Bracket profile is compatible with all NATO standard accessory clamps.
Rugged machined aluminum body
PVD coated black stainless steel hardware
Silicon mounting pad on spacers
Product weight in use: 56.5g (with 2 ¼-20 screws and 2 anti-rotate spacers)
Physical dimensions: 126.2 x 79.0 x 20.7mm (4.97 x 3.11 x 0.82")
Qty 1 - NATO Monitor Bracket
Qty 2 - Anti-Rotate Spacers
Qty 2 - ¼-20 Captive Screws

Monitors and accessories with ¼ 20 mounts
Mounts with ¼ 20 fasteners