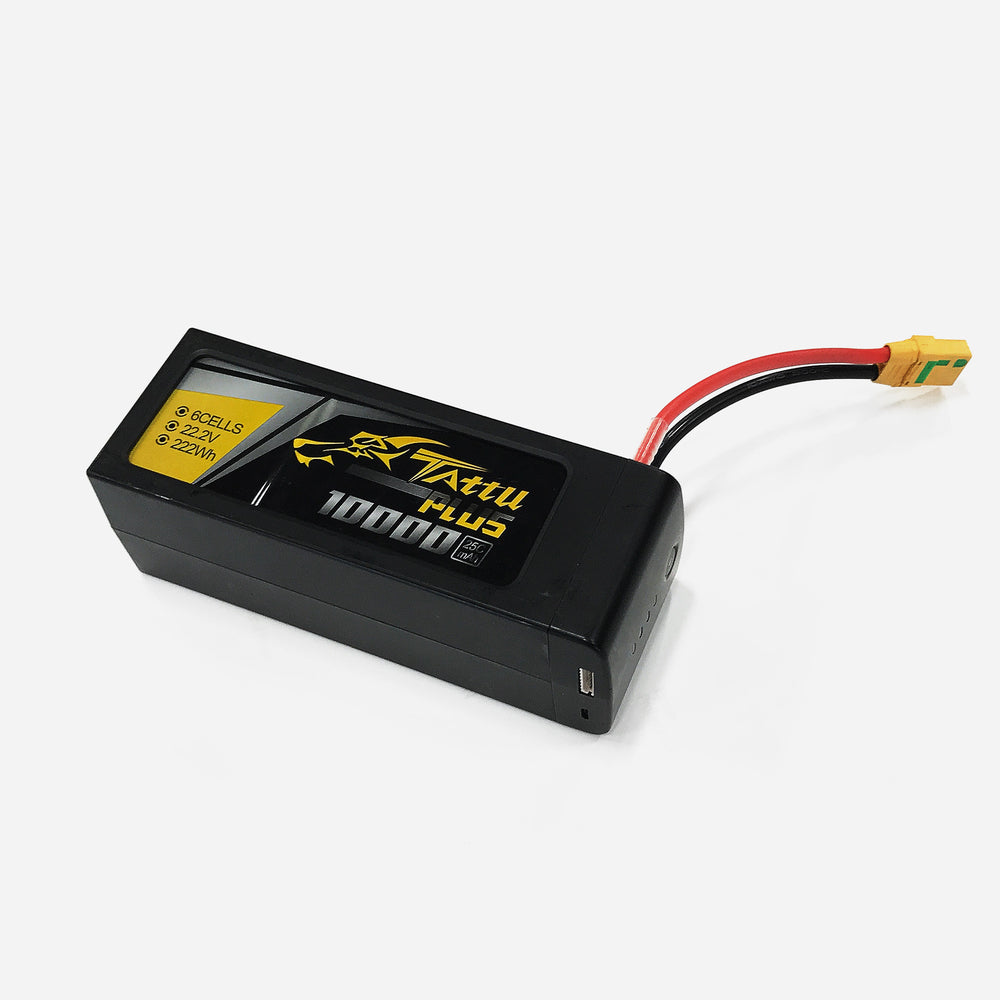 Product Details
Mōvi XL batteries are the core of the new Mōvi XL ecosystem. They enable users to have unlimited shooting up-time by allowing users to hot swap batteries as needed. The batteries power the Mōvi XL, FIZ, Camera, and ALL accessories. With Mōvi XL users will no longer need to manage a multitude of batteries and cumbersome power input lines. Mōvi XL batteries require a balancing charger capable of charging Li-Po batteries.
Features
Integrated battery 'fuel gauge'
XT90 anti-spark connector
Rigid case to protect battery
High energy density / High discharge rate
High flex silicone cabling
In the box
6S 10000 mAh Battery (qty=1)
Cell balancing charger cable
Note: Mōvi XL Packs shipped via an air method (Express Saver, 2nd Day, Overnight, International Economy or Priority) require a $40 hazmat surcharge. If you are using your own FedEx shipping account, the surcharge will be billed to your shipping account. The shipping of some lithium ion batteries is restricted and requires hazardous materials safety compliance. Freefly Systems reserves the right to change shipping methods for orders containing lithium ion batteries. Please handle all batteries with care.
Batteries cannot be shipped internationally via UPS. FedEx only.
Due to extra processing time at FedEx, shipping times are not guaranteed for hazardous goods.
The following countries do not allow air shipments of LiPo batteries. For a full list click here.

Argentina
Aruba
Barbados
Bolivia
Brazil
British Virgin Islands
Cambodia
Chile
China
Colombia
Costa Rica
Ecuador
Egypt
Ethiopia
Fiji
French Guiana
Georgia Republic
Greece
Greenland
Grenada
Guatemala
Guyana
Haiti
Honduras
India
Iraq
Kenya
Mexico
Mongolia
New Zealand
Nicaragua
Pakistan
Panama
Paraguay
Peru
Qatar
Romania
Russia
Saudi Arabia
Suriname
Trinidad and Tobago
Turkey
Uruguay
Venezuela