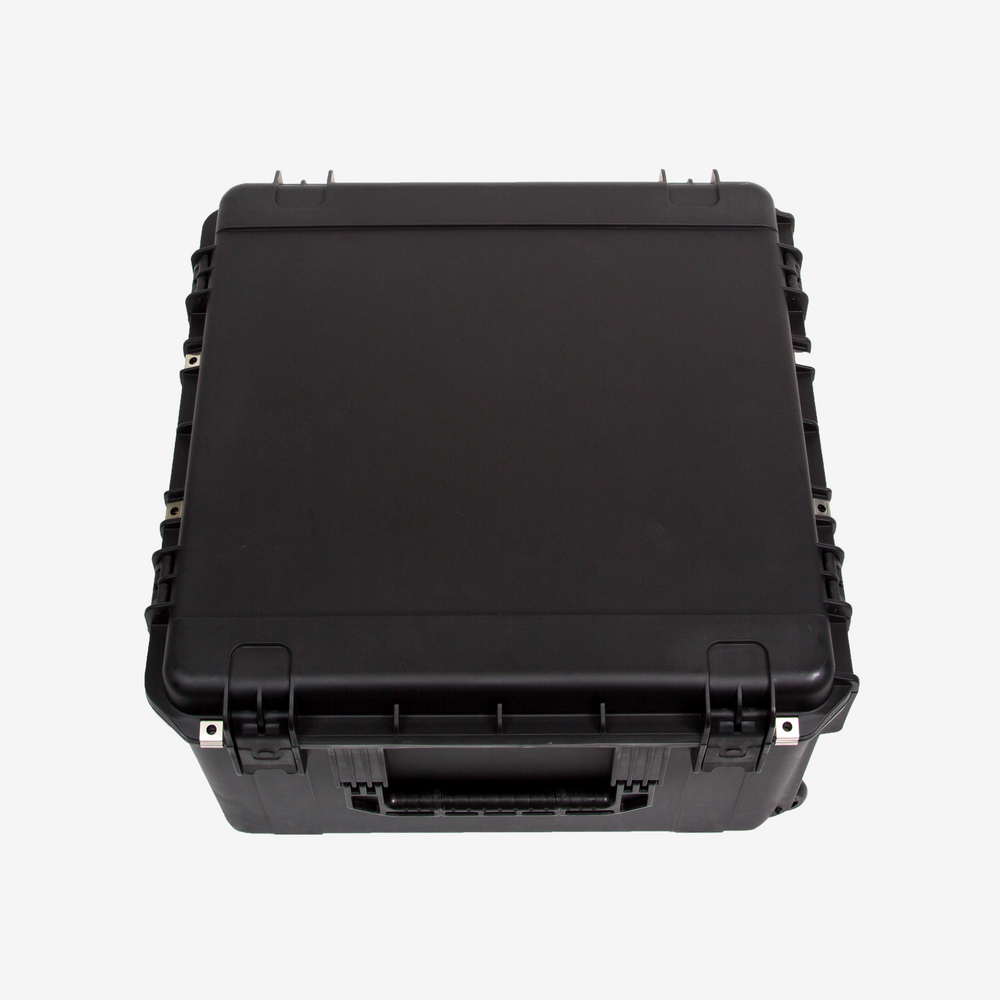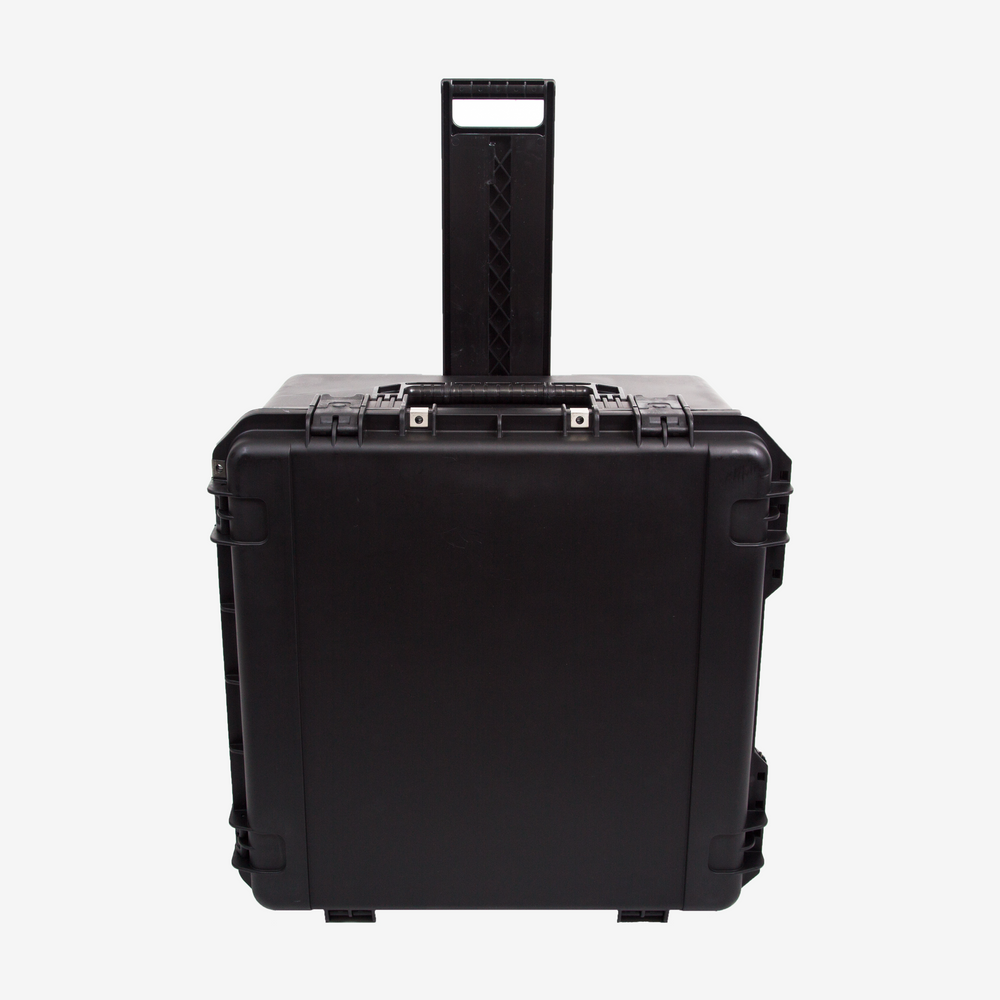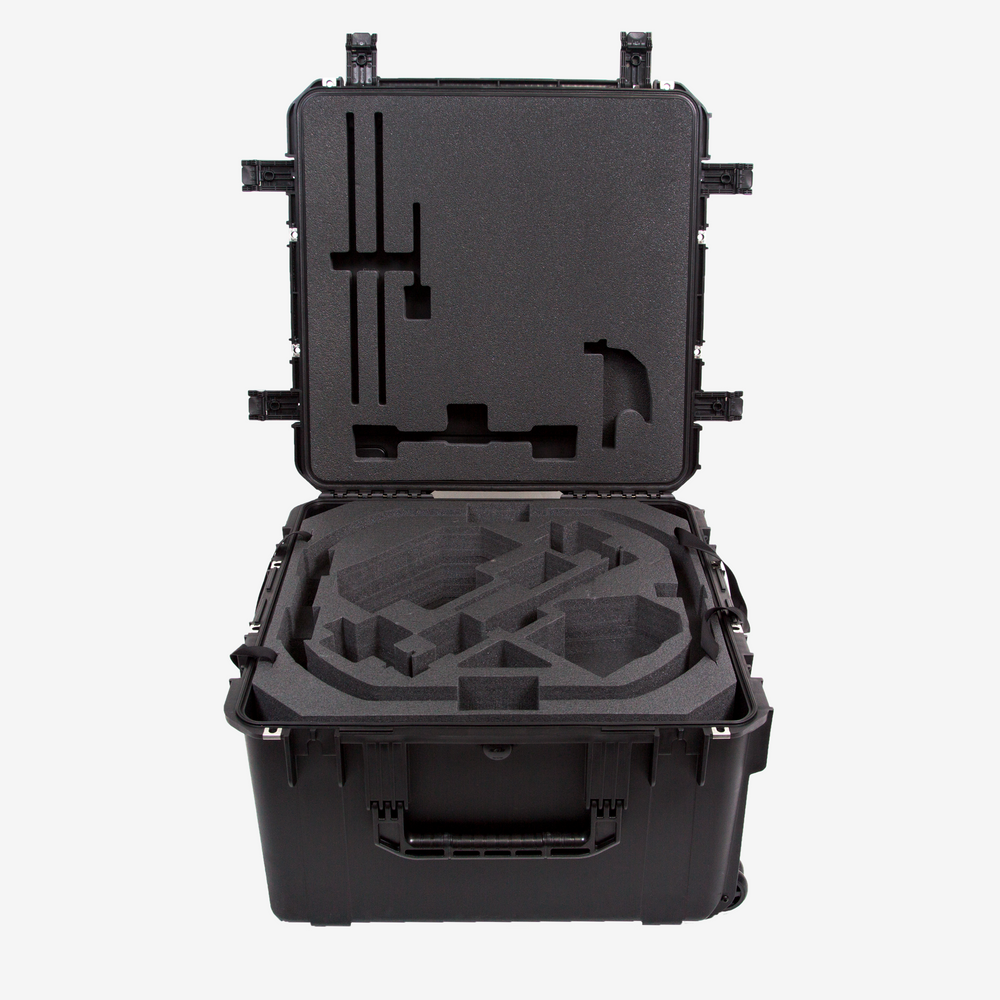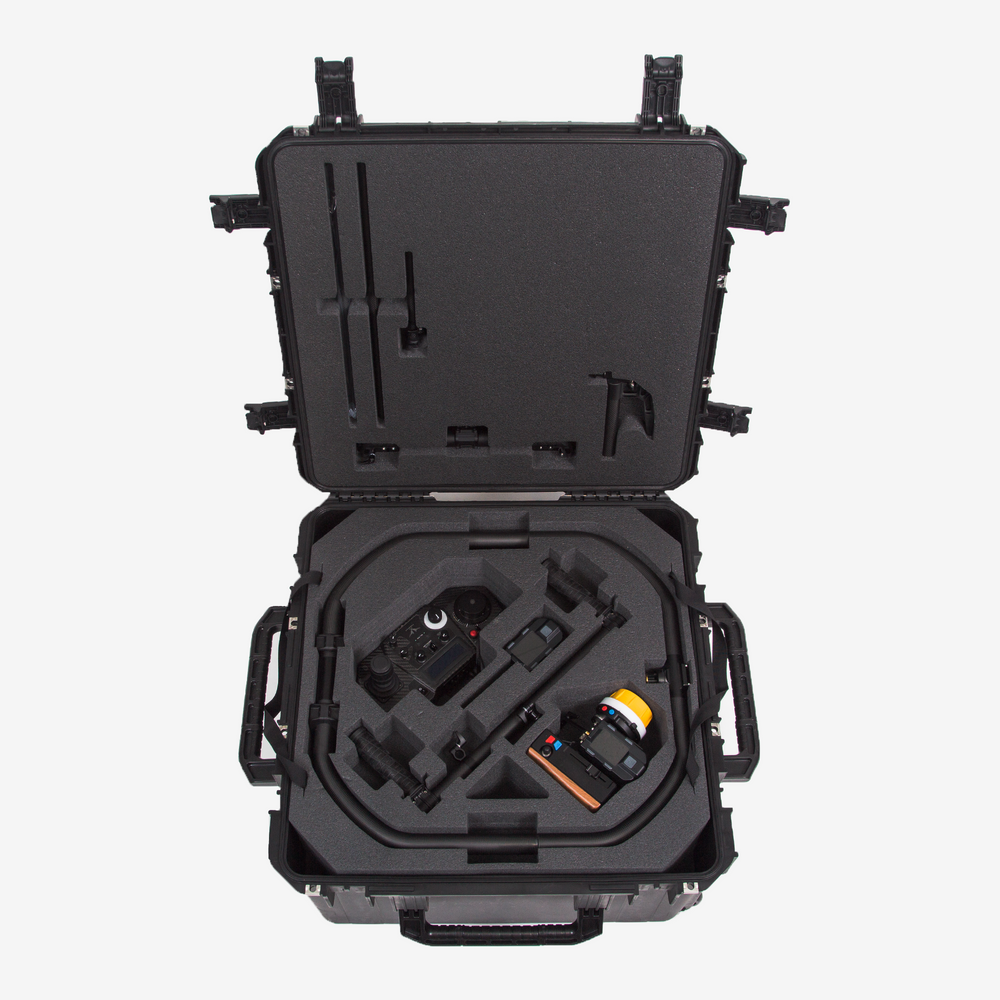 Product Details
Protect your Mōvi Pro with a case designed to meet the demands of professional filmmakers.
Guard against hazards on and off set with the custom-cut foam insert purpose-built to store your Mōvi Pro, Mōvi Controller, batteries (up to 9 original Mōvi Pro batteries or 7 SL4 batteries with perforated foam inserts removed), accessories and more. All of this is enclosed in a rugged hard case with wheels!*
Features:
Industrial strength injection molded pull handle
In-line skate style wheels for easy transport
Trigger release latches can be retrofitted with TSA accepted key locking latches
Multi-layer foam insert with strap handles for easy access
Padlock holes include stainless steel padlock protector clips
Waterproof and dust tight design (MIL-C-4150J / IP67)
Molded-in hinge for added protection
Trigger release latch system
Snap-down rubber over-molded cushion grip handle
Ambient pressure equalization valve (MIL-STD-648C)
Resistant to UV, solvents, corrosion, fungus (MIL-STD-810F)
Resistant to impact damage (MIL-STD-810F)
Lifetime Warranty for external case

* Ships as case only, Mōvi, Mōvi Controller, Pilot and other Freefly gear is shown in case for demonstration purpose only.
Exterior Length: 26.50 in
Exterior Width: 26.54 in
Exterior Depth: 15.65 in
Exterior Cu. Volume: 6.37 cu ft
Shipping wt: 30 lbs
The custom cut foam interior is designed to safely transport the following Freefly gear:
Mōvi Pro (in flat shipping configuration without camera)
Batteries

Qty 9 - Original Mōvi Pro batteries or
Qty 7 - SL4-Ground batteries (if you remove the perforated foam bits from the battery slots)

Qty 2 - Mōvi Pro Chargers
Qty 2 - SL Battery Charger (USB C)
Qty 1 - Pair of Mōvi Pro to SL Battery Adapters (removed from Mōvi)
Mōvi Ring Pro (with feet attached, top handle removed)
Mōvi Ring Pro Top Handle
Mōvi Controller (without battery attached)
MIMIC
MIMIC Handlebar or
Mōvi Pro Landing Gear
Pilot (Iris/Zoom & Focus Module, Backbone, and MIMIC)
Mōvi Pro Landing gear
Additional space for monitors and other accessories