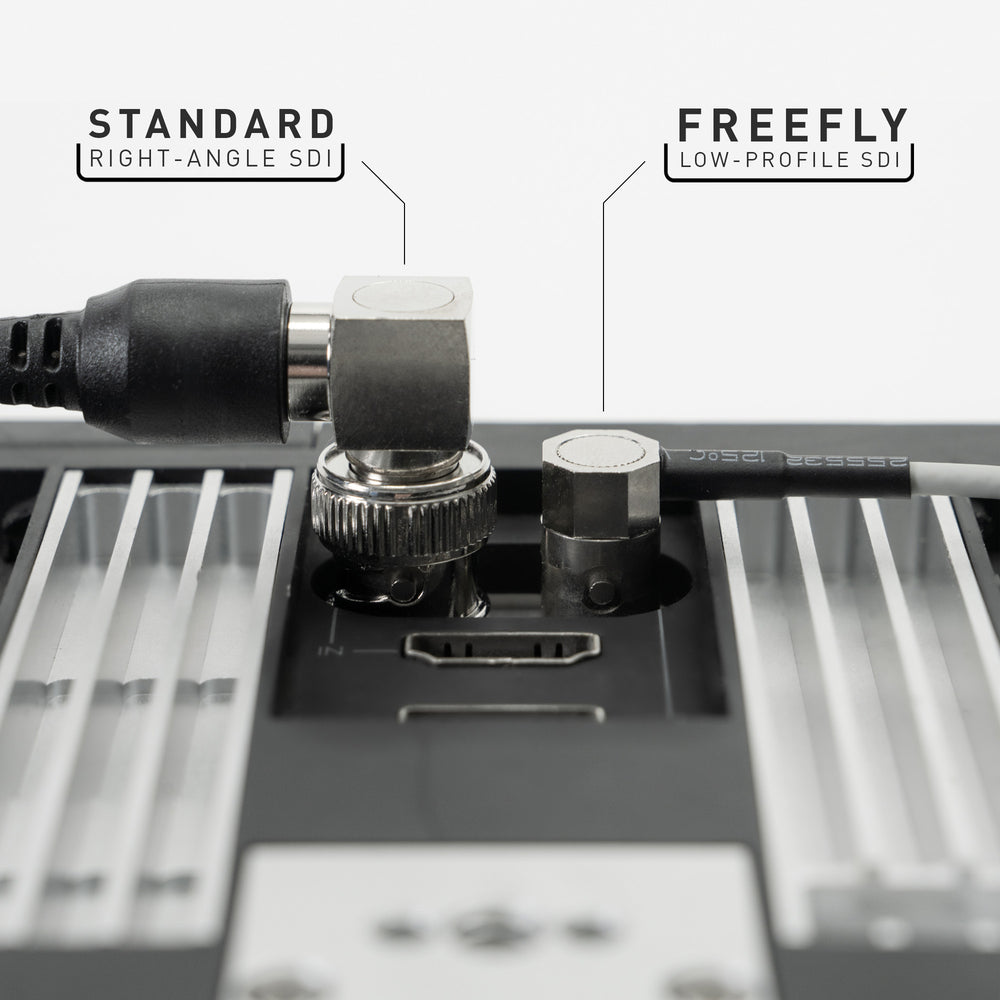 Product Details
We are using a custom low profile, right angle SDI connector at one end of this flexible cable, giving you an extra 11-14mm of clearance (depending on your existing connector size). Now you'll be able to push your payload and your shots further than before. 

Also available in a shorter version (.75m), to suit your rigging needs. 
Connector A: Standard locking SDI
Connector B: Custom Low Profile Right Angle Non-Locking SDI
Cable Length: 1.45m / 57.1"
Qty 1 - Lightweight Low Profile Right Angle to Locking SDI Cable (1.45m)
SDI / BNC equipped cinema equipment (with adequate clearance for right angle connectors)