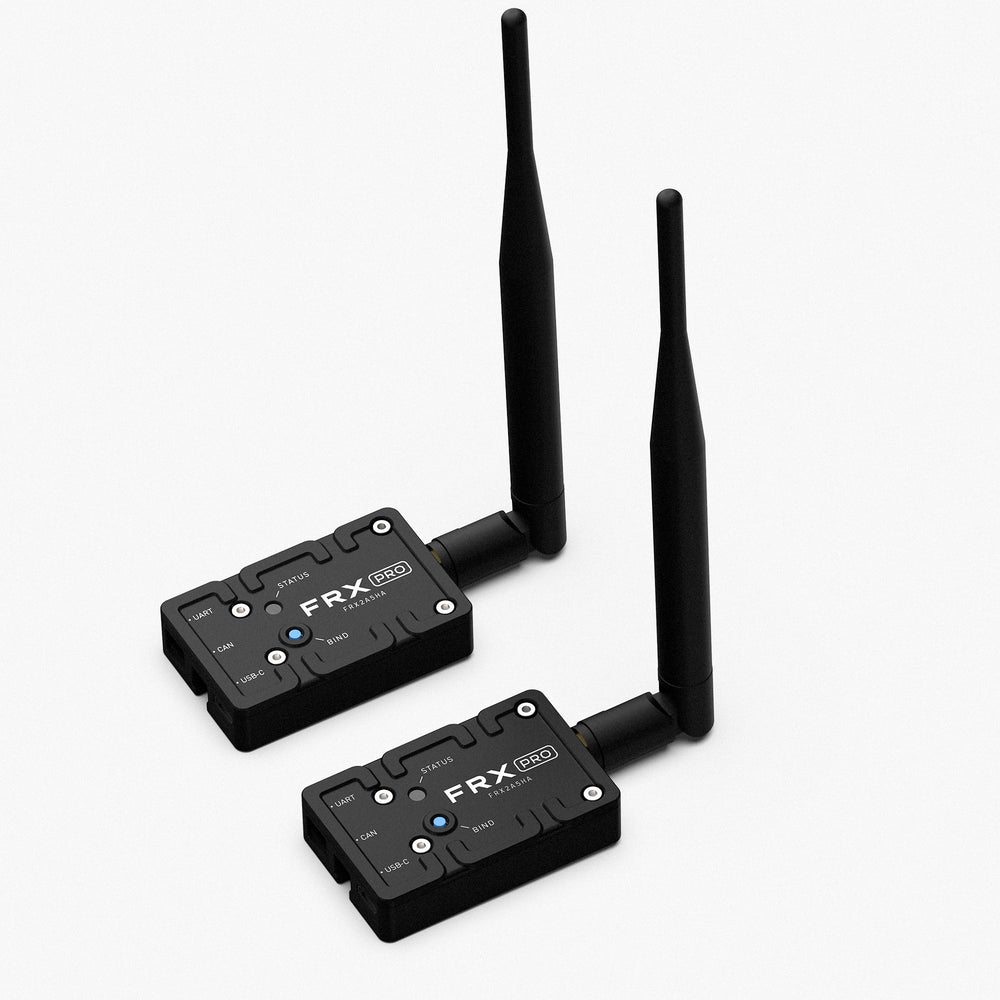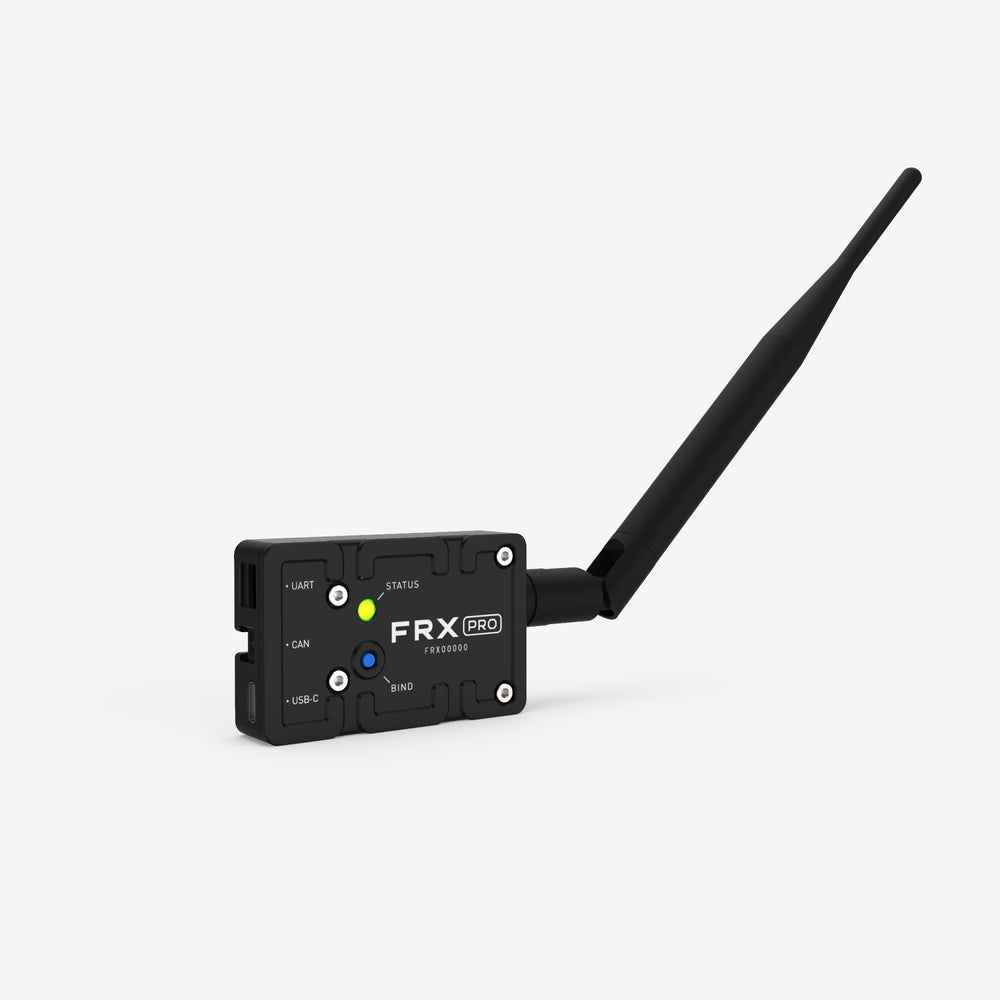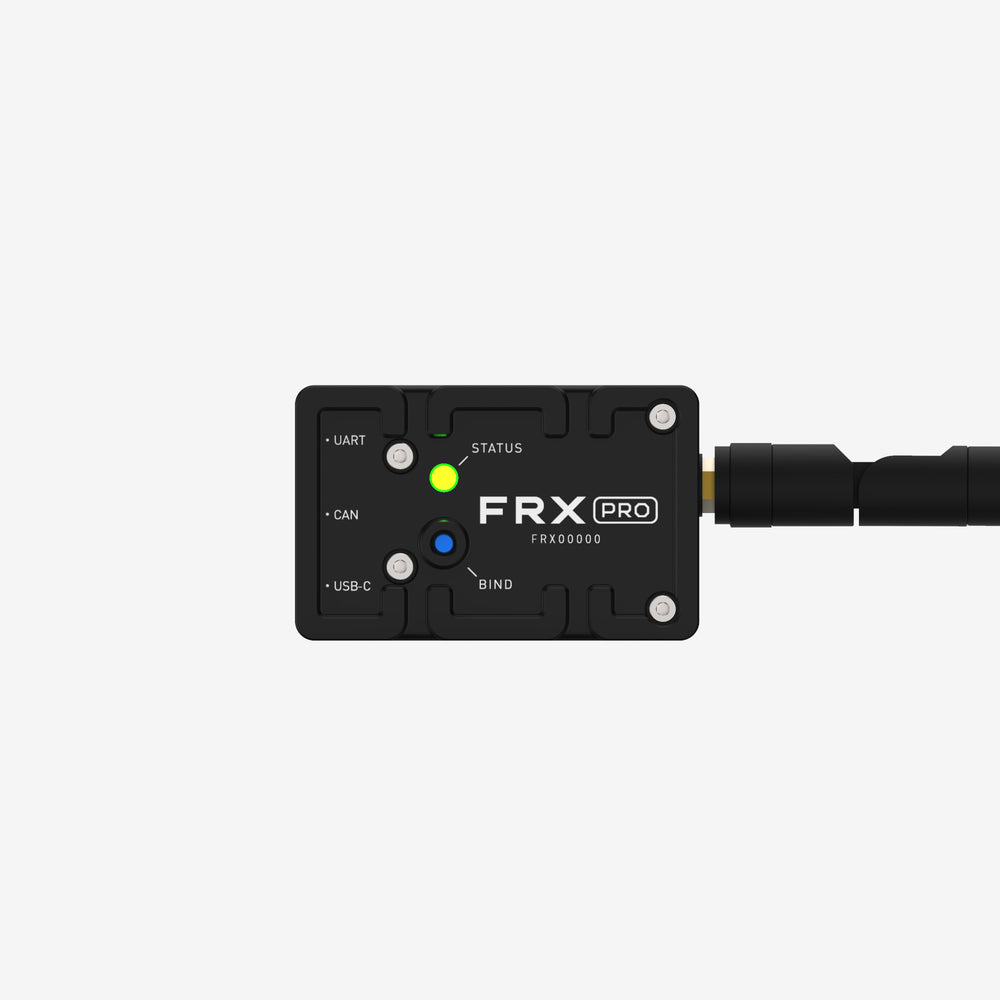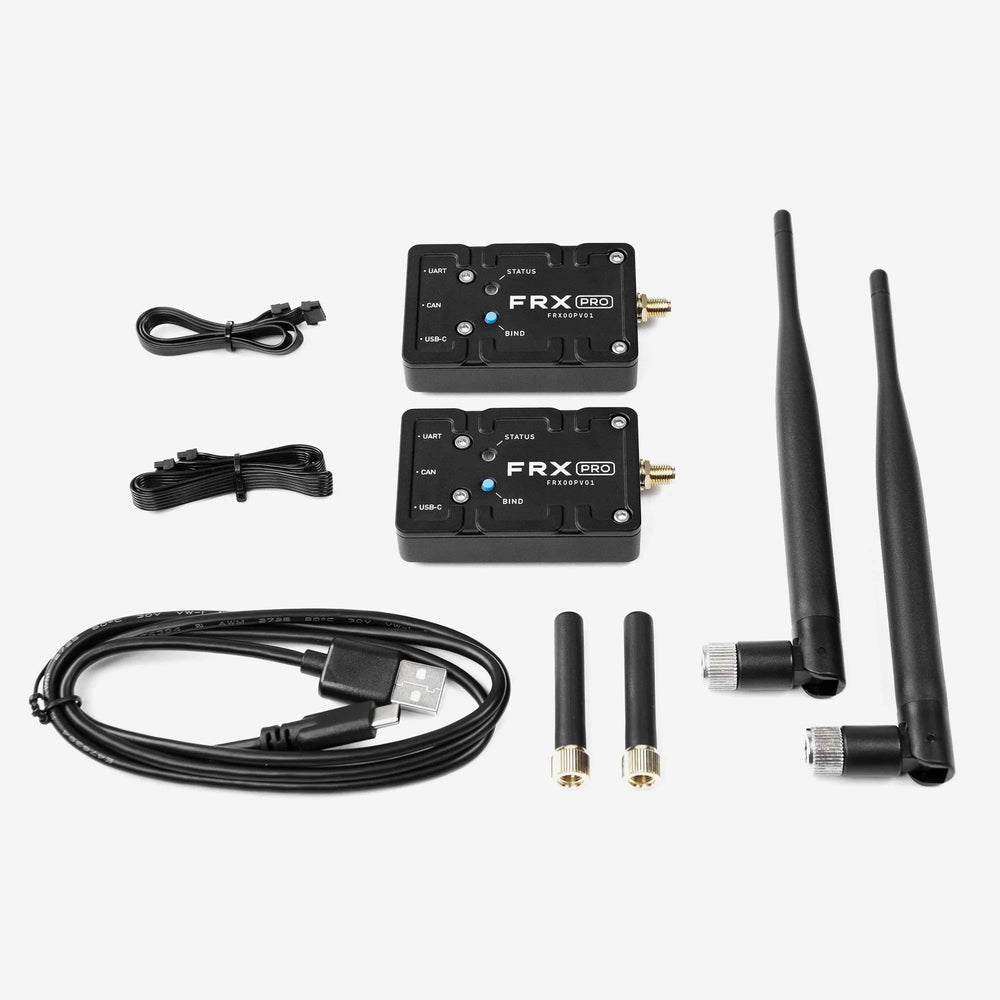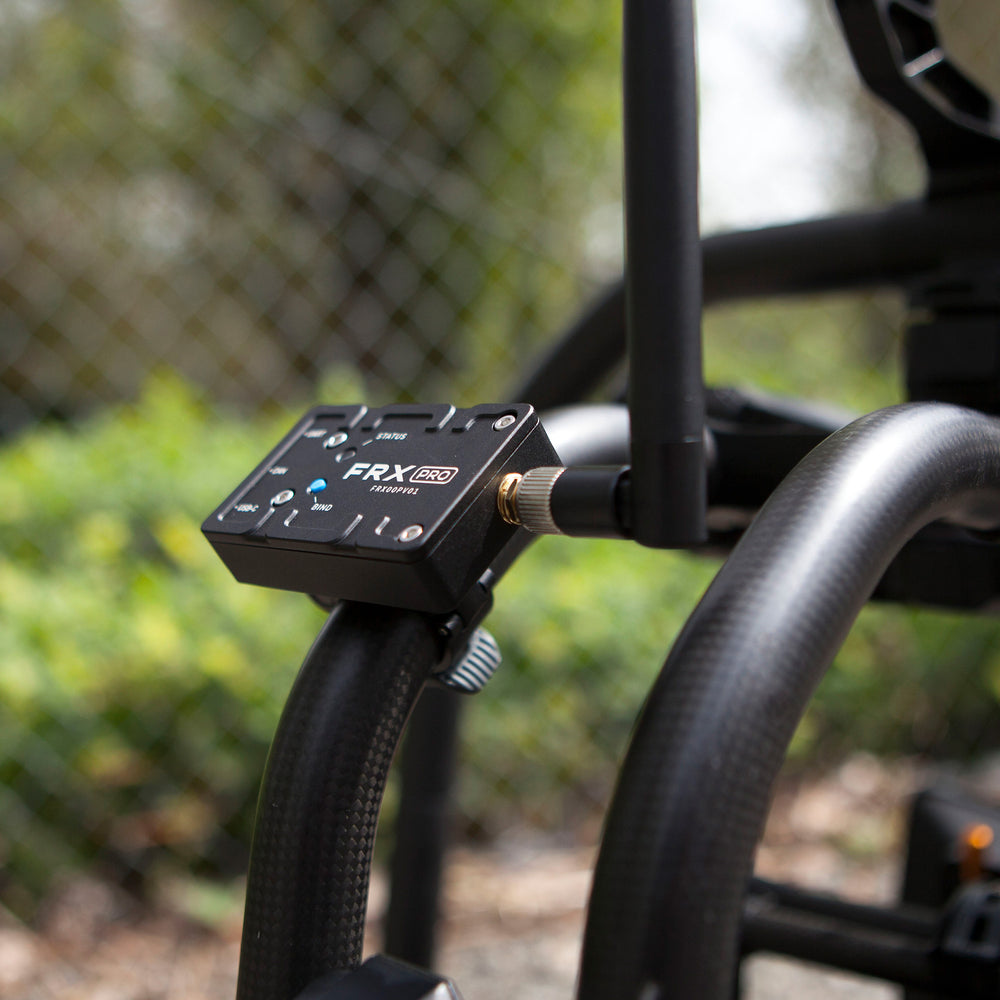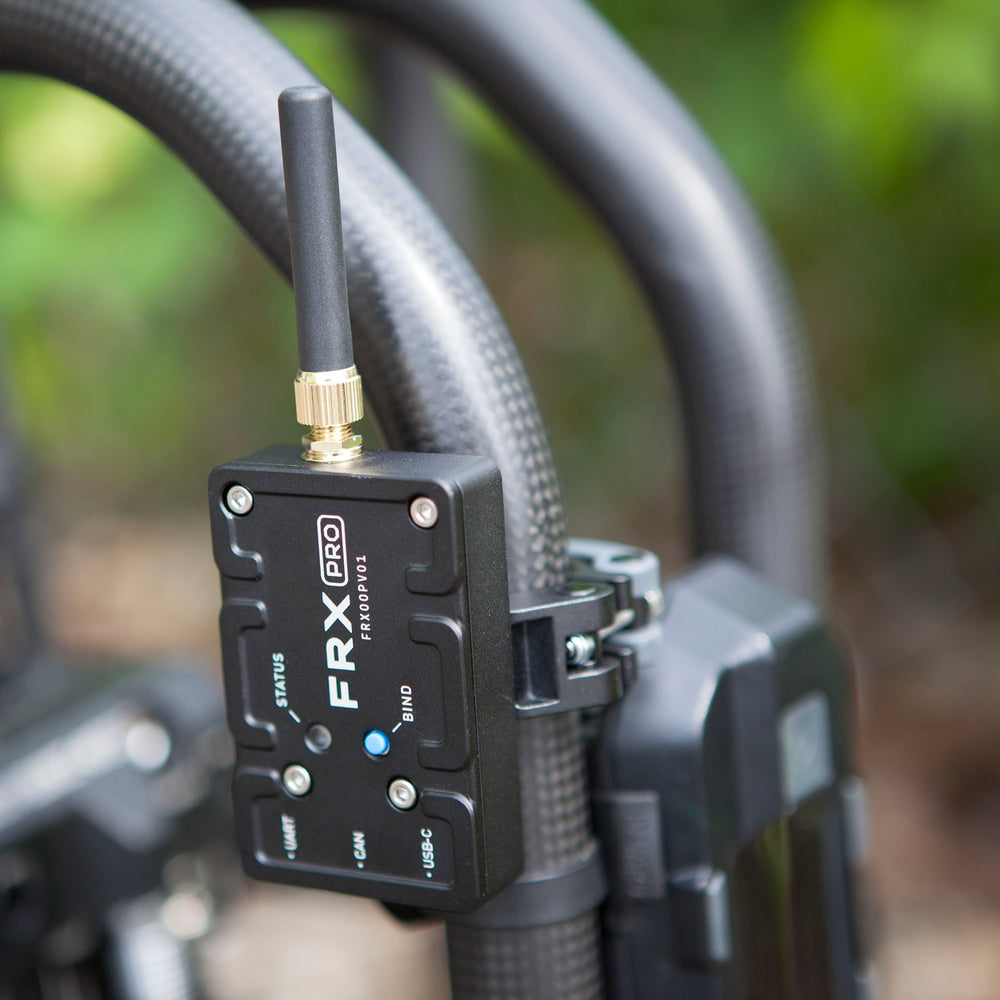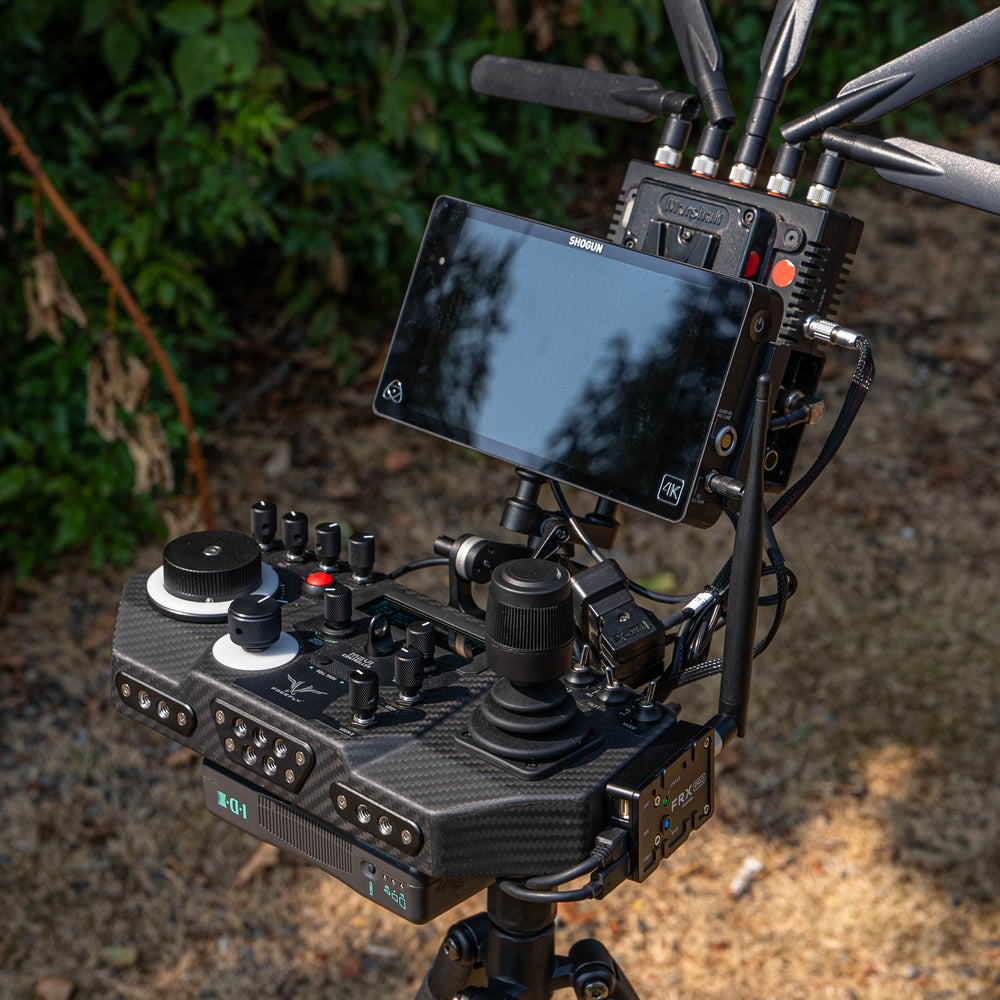 Product Details
FRX Pro is the next generation of wireless control for Mōvi Pro, Mōvi Carbon, and Mōvi XL.*
Its increased power and improved noise rejection give it unprecedented range while improvements to the binding process make it easy to set up and use with Mōvi Controller. 
FRX Pro modules are Pop-N-Lock ready for easy installation (as seen in product photos above).
For quick setup and tear down, mount the module on the Mōvi Pro or Carbon pan tubes with a 25mm Pop-N-Lock. On the Mōvi XL use a 50mm Pop-N-Lock. 
On Mōvi Controller, the a patch of dual lock velcro is our go-to for attaching FRX Pro to the back or side (depending on your setup). 
Features
1500m+ (5000+ft) range**
Single press binding
Pop-n-Lock mountable
Configurable power settings
UART, CAN, and USB C connections
* Not compatible with first-generation M-Series Mōvi (M5/M10/M15)
** Range is dependent on signal power settings, RF environment, and line of sight. 
This product is currently only compatible with Mōvi Controller and second generation Mōvi (Mōvi Pro, Mōvi XL & Mōvi Carbon).
This product requires updating Mōvi and Mōvi Controller to Blackjack firmware for full compatibility.
Always power the module on the Mōvi Controller with the included d-tap cable, as well as connecting USB for data!
Qty 2 - FRX Pro Module (Pop-N-Lock mount ready)
Qty 2 - COM Cable 300mm 
Qty 1 - USB A-C Cable
Qty 1 - D-Tap to FRX Cable
Qty 2 - 5dBi Antenna 
Qty 2 - 2dBi Antenna