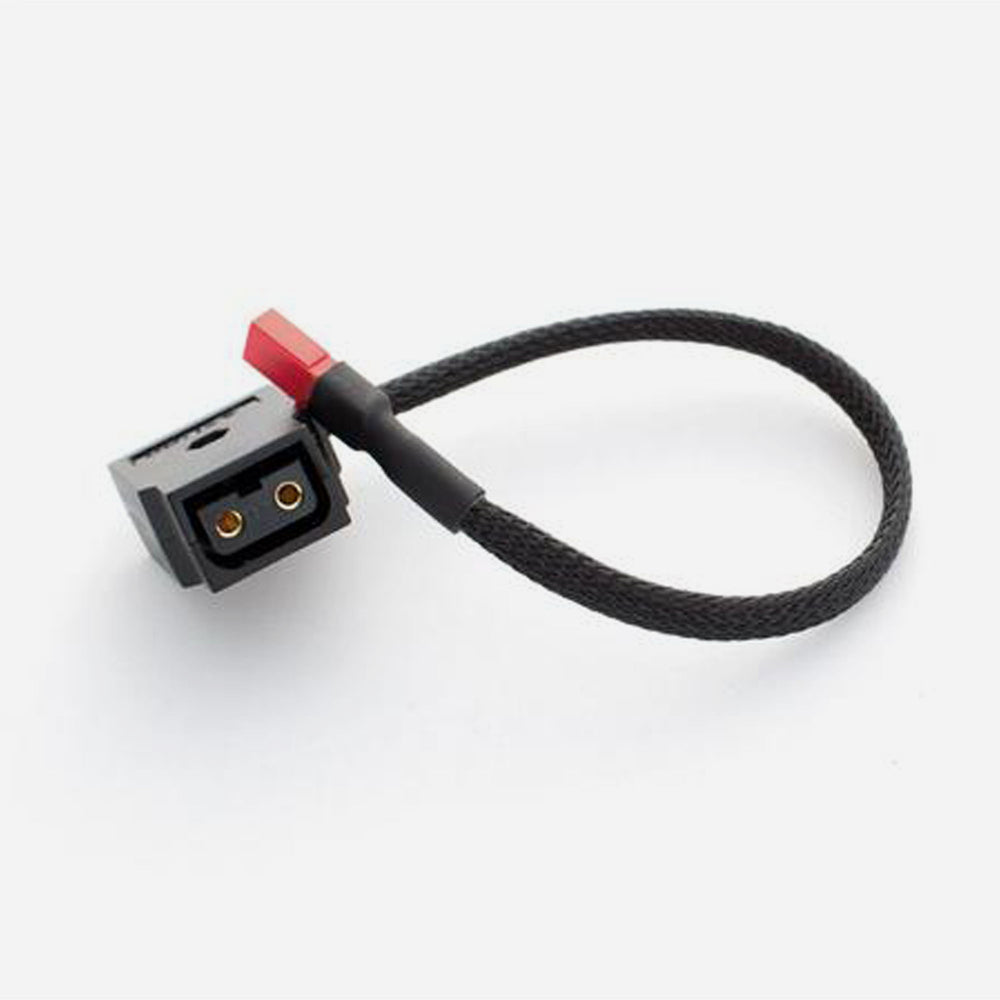 Product Details
Ultra lightweight and flexible silicone cable to adapt a Freefly Aux battery pack to a female d-tap connector. Useful for powering any accessories that utilize a D-tap connector.
This cable will pass full unregulated voltage to whatever device it is plugged into.  Make sure the Freefly Aux Battery will not exceed your device's operating voltage (max Freefly Aux Battery voltage is 16.8 volts).  

When using the Freefly Aux battery pack to power accessories, we strongly advise users to use a cell alarm to ensure the battery is not discharged below 3V/cell, which can damage or destroy the battery.   
WARNING: The Freefly batteries do not have over-discharge protection built-in. It is the user's responsibility to ensure the batteries stay above 3V per cell. 
Specs
JST RCY Connector on other end(mating connector for Freefly Battery)

20AWG high strand count silicon wire for maximum flexibility

Nylon braid sheath for durability

Wire length: 165mm