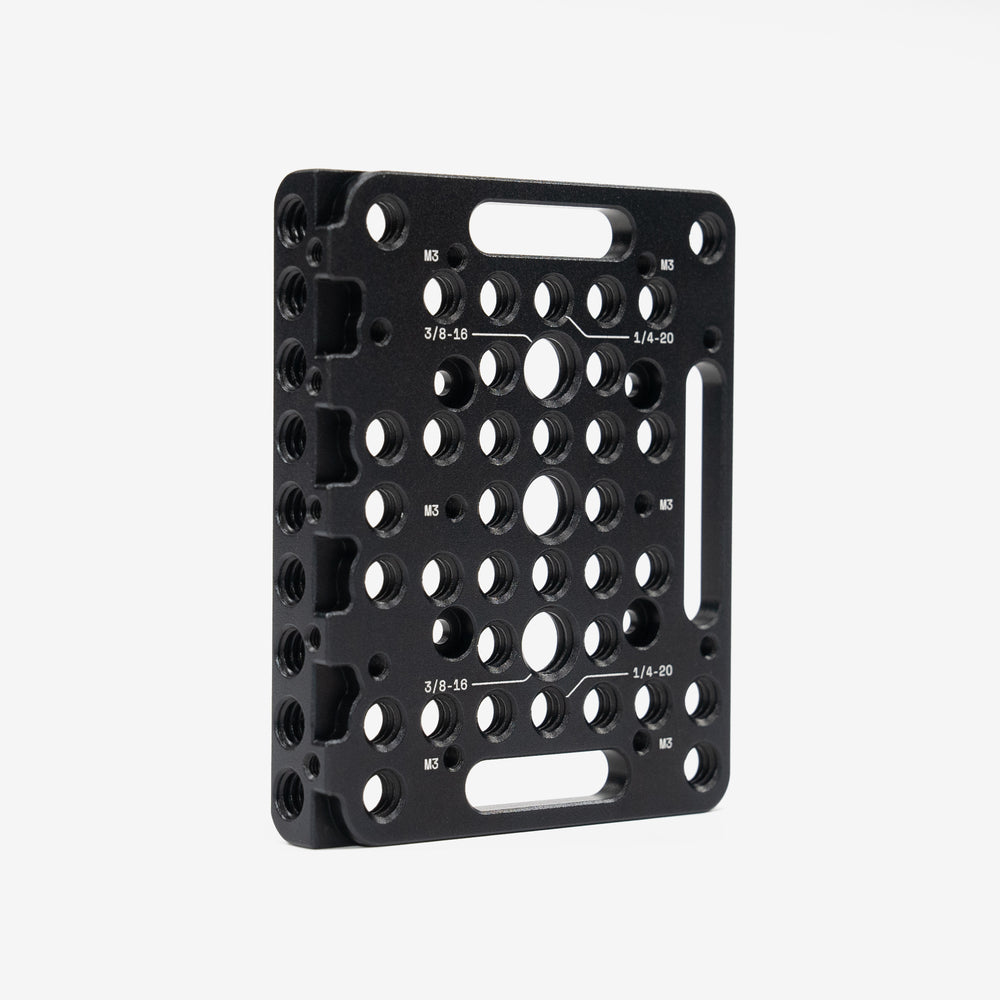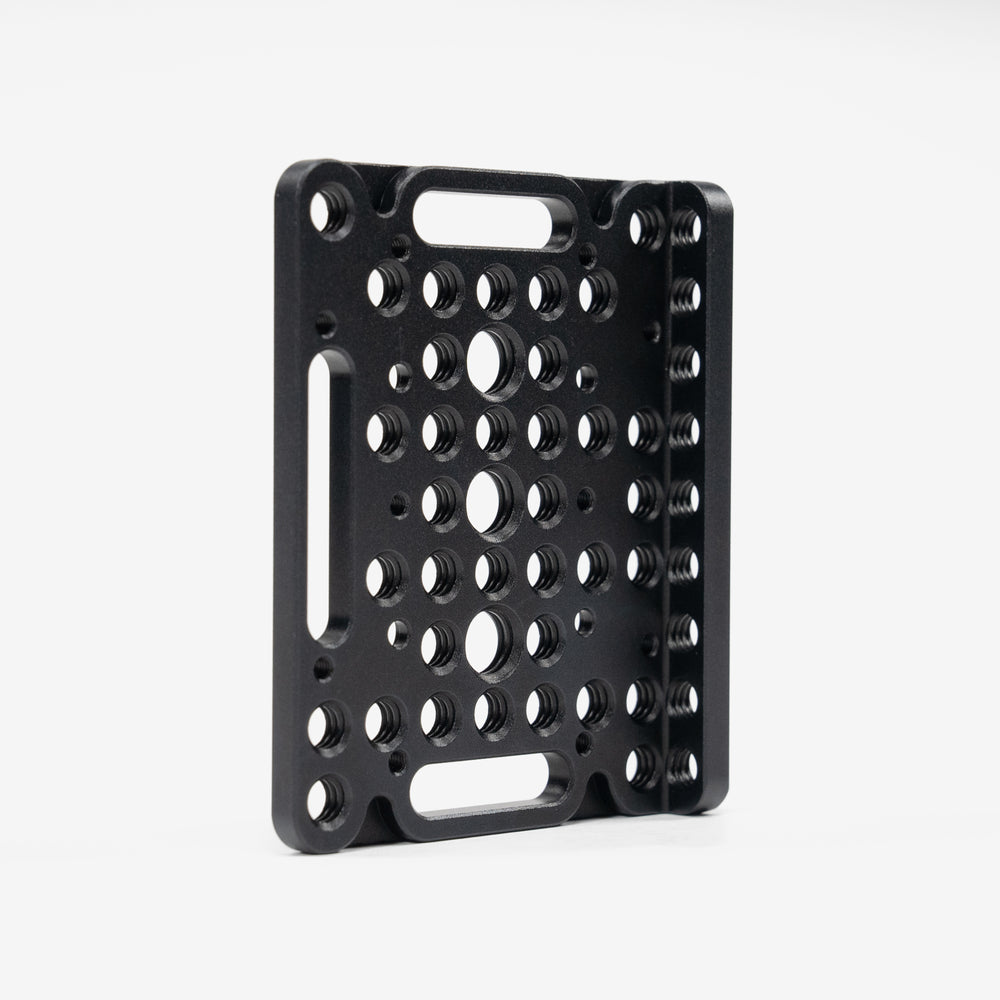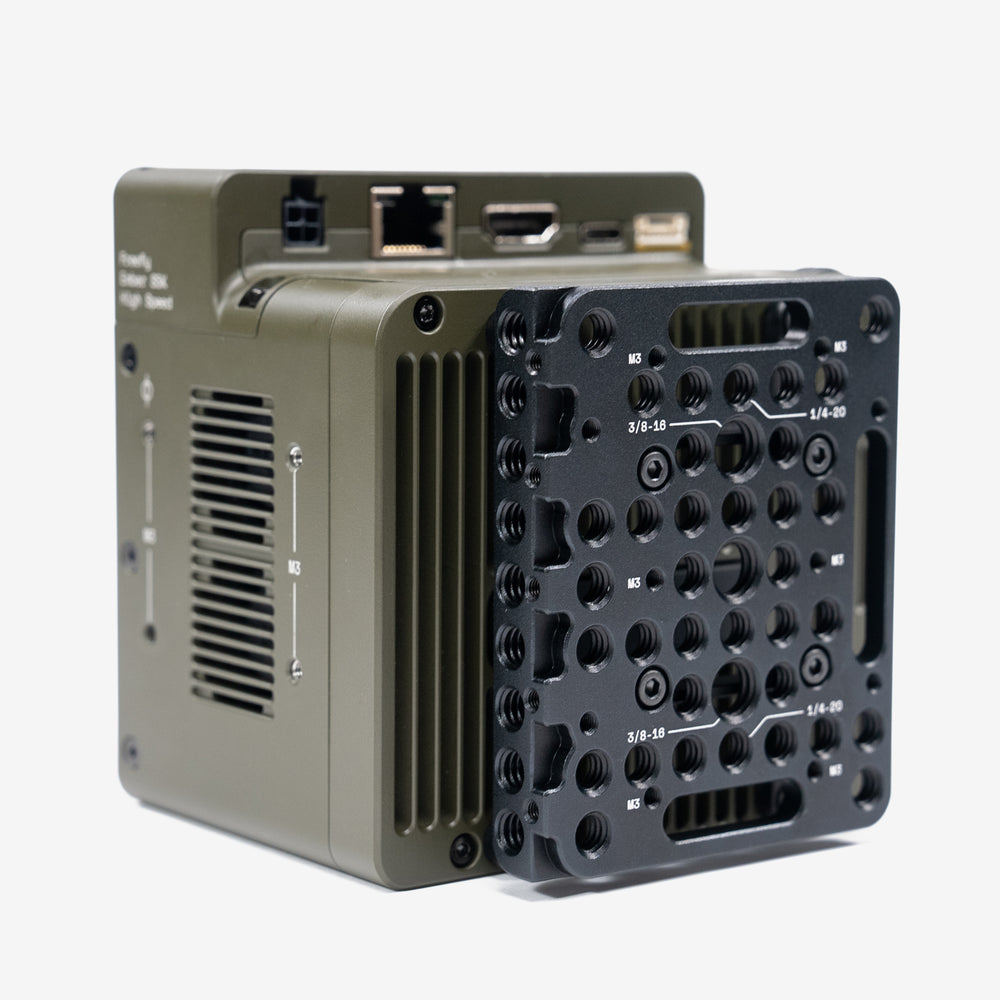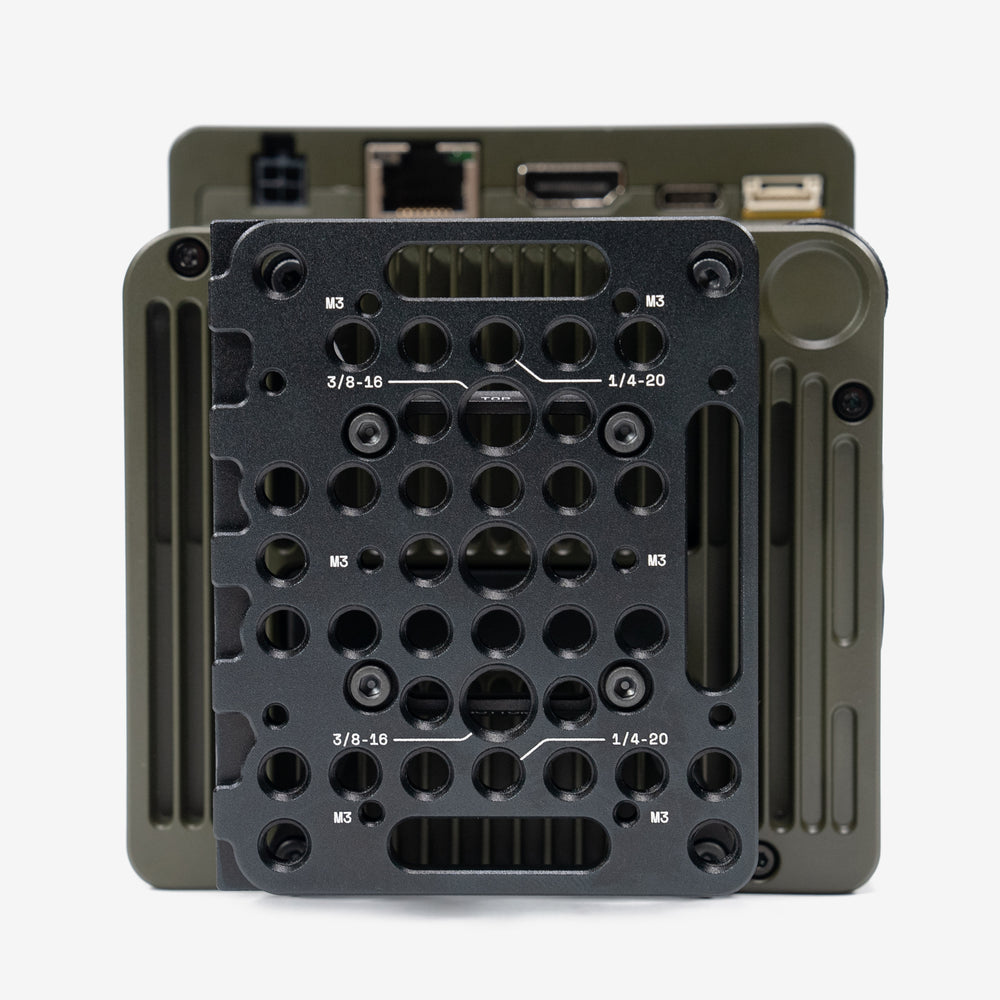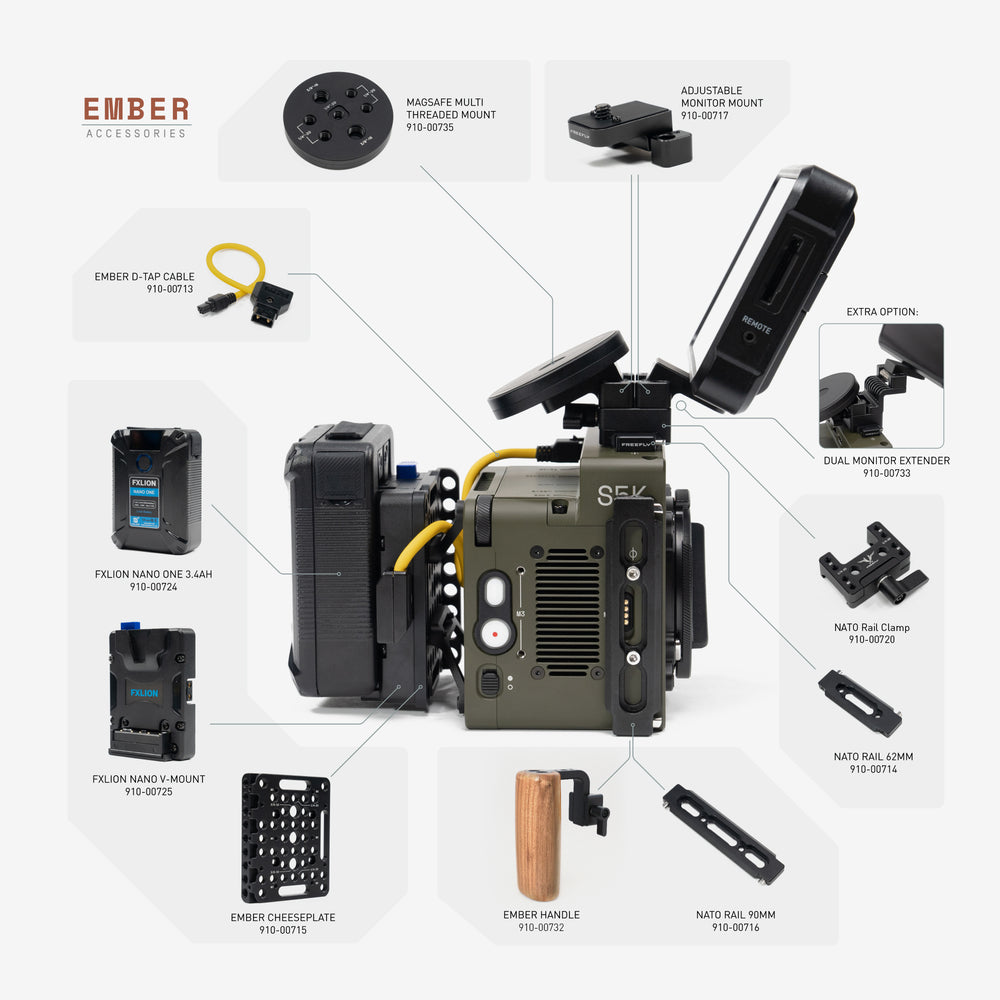 Product Details
We designed this universal cheese plate to attach any battery system or other accessory to the back of the Ember camera.
Utilizing the mount brackets included with Ember, it attaches seamlessly while still leaving enough space for heat dissipation on the camera. With a variety of mounting options, you can attach virtually any existing battery plate (including the FXLION Nano V-Mount), memory setup, or whatever you please.
There's also a full row of side facing ¼"-20s to allow rigging in the horizontal plane. 
Features
Includes ¼"-20, ⅜", and M3 mounting points

Attaches to the brackets included with the Ember camera using M3 fasteners

Works with most standard battery plate mount hole patterns
Rugged machined aluminum
Product weight in use: 55g
Physical dimensions: 69 x 85 x 12.5mm

Wave S5K (mounts to the back with adapters included with camera)
Accessories that can be mounted with ¼ 20 or 3/8 16 fasteners