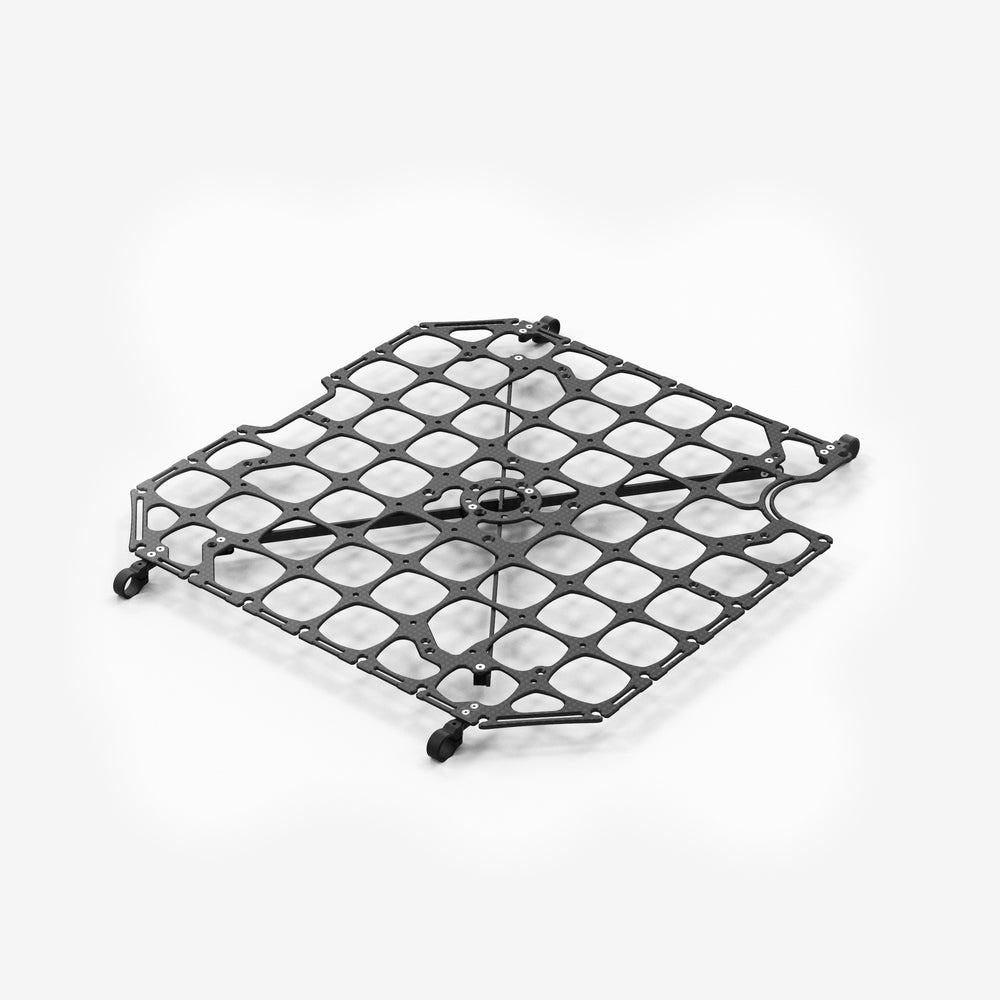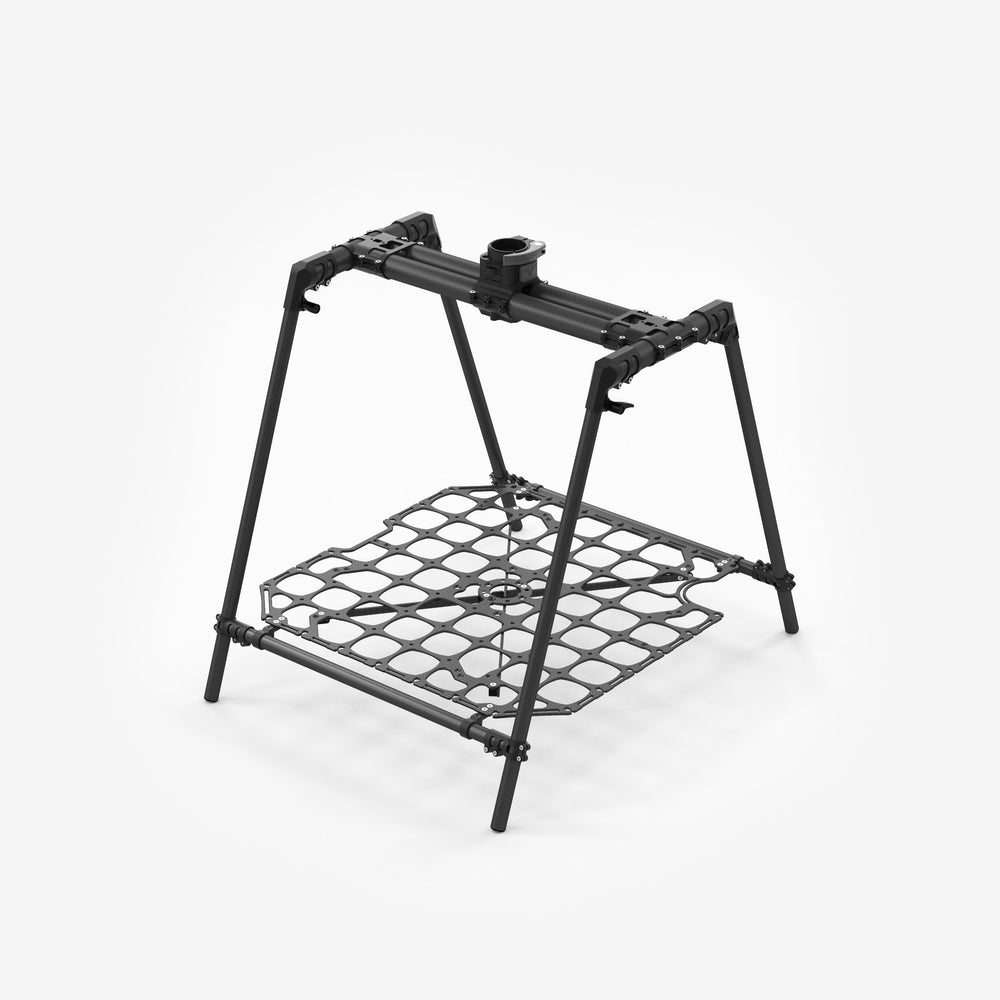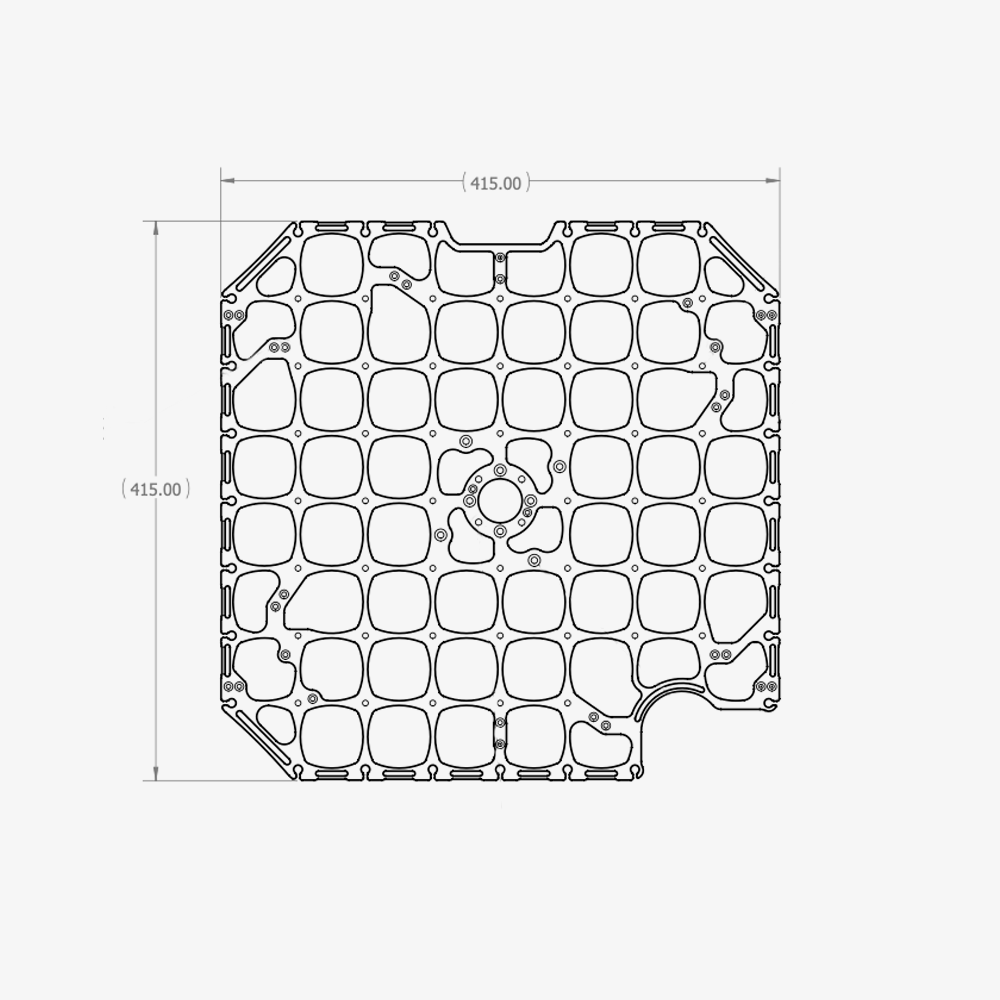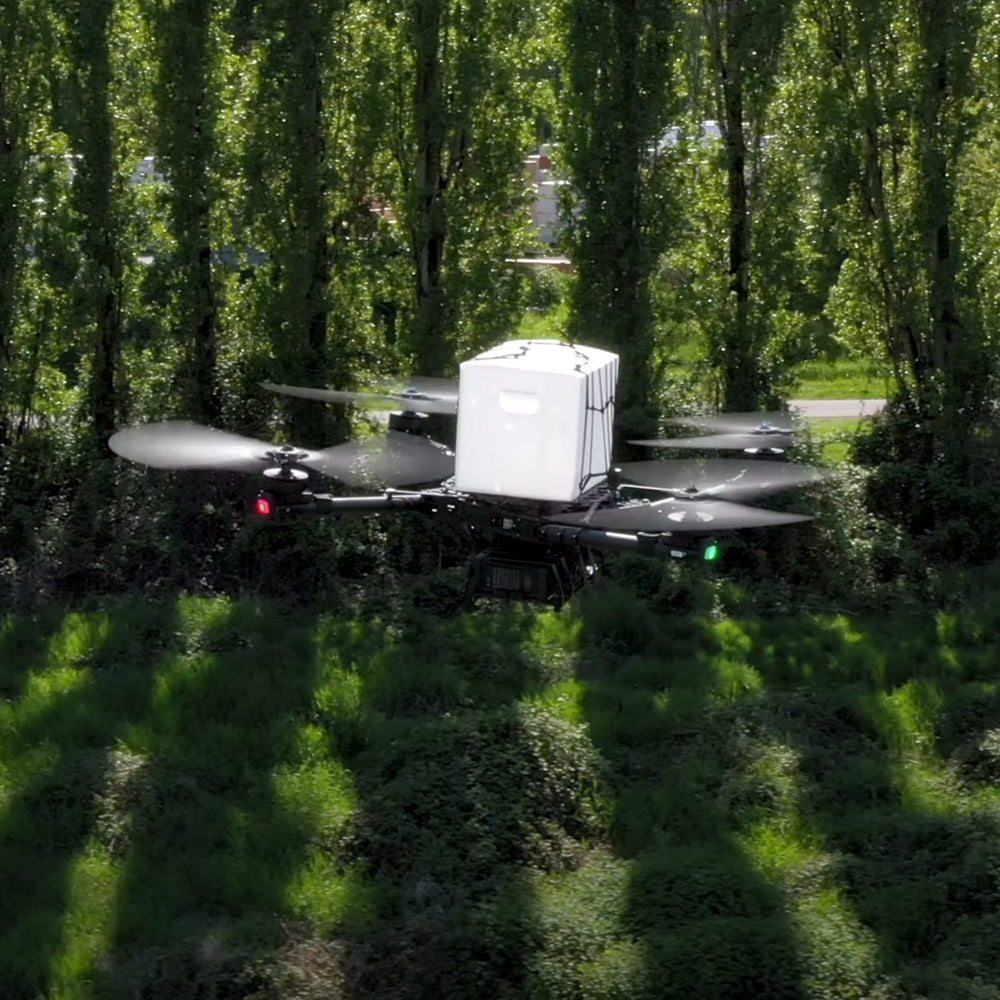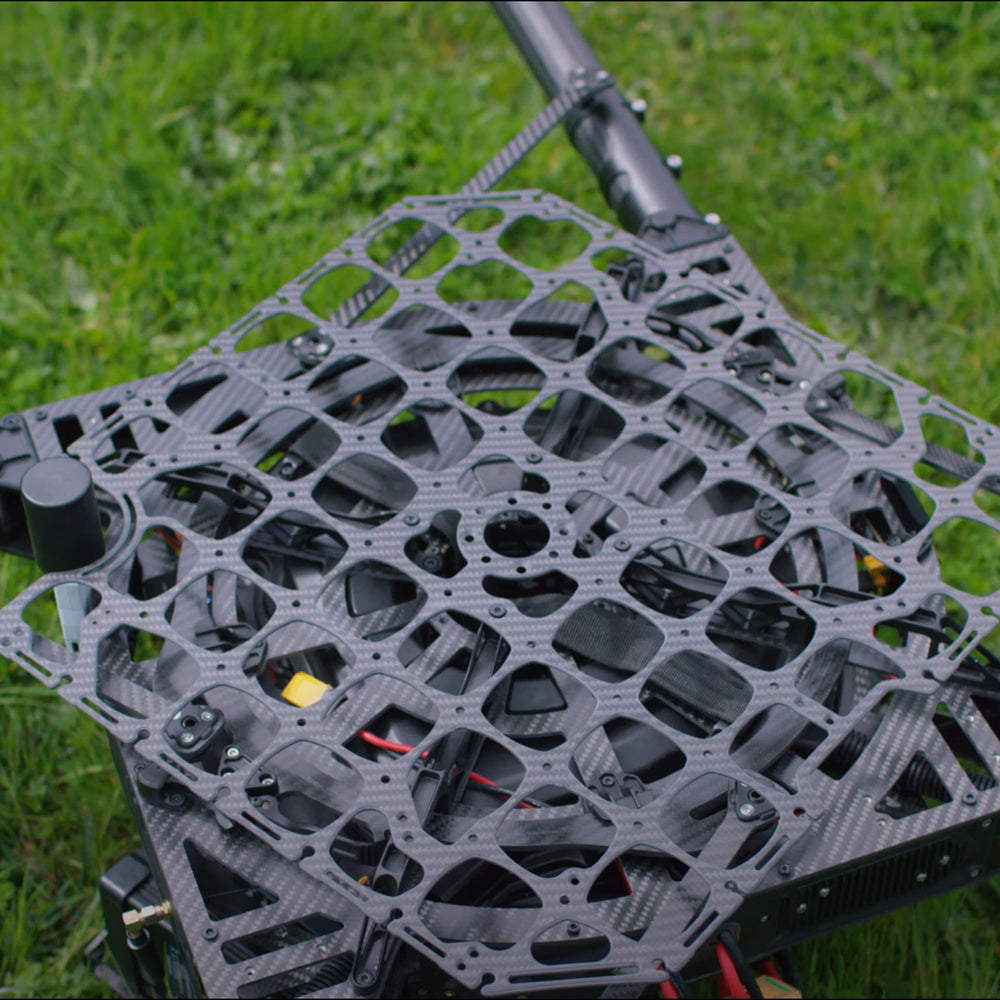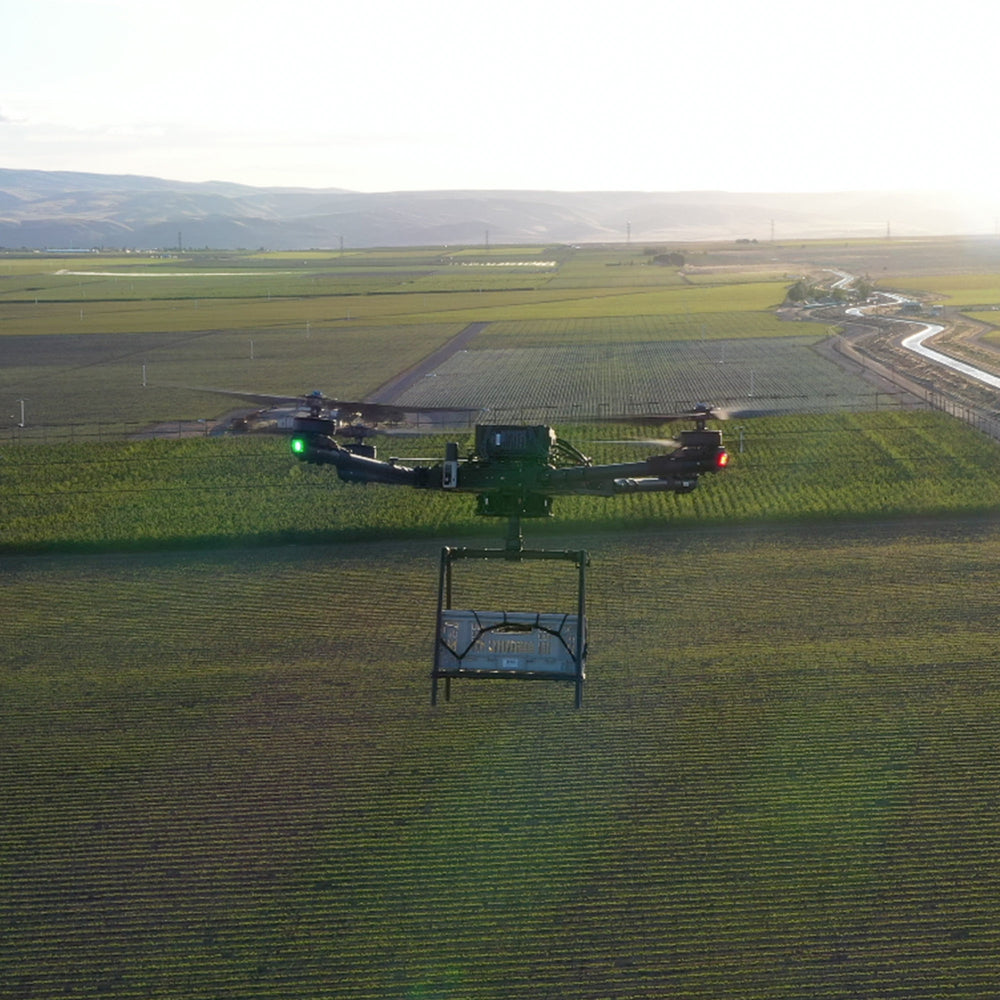 Product Details
Upgrade your Cargo Landing Gear or Alta X with the Cargo Tray Kit! 
This Cargo Tray allows you to deliver packages on top of the Alta X, or can be added to the Cargo Landing Gear to allow bottom mounted package delivery on a Toad in the Hole equipped Alta. 
The tray is made of carbon fiber with vertical stiffeners to ensure good performance even with the heavy loads the Alta X can carry.  The tray features slots and tie down points to allow you to attach just about any payload securely. 
These trays are being used for delivering medical supplies, groceries, packages, etc.  The tray is compatible with ¾ inch nylon straps and shock cord for tie down of packages and cargo. 
Features
2.5mm ultra lightweight carbon fiber plate (19oz/544g installed)

415mm x 

415mm of surface area

Vertical stiffening ribs for max rigidity

Compatible with ¾" nylon straps 

Compatible with shock cord

Includes fastener hardware for mounting to Cargo Landing Gear, and on top of Alta X (Cargo Landing Gear not included)
Optional 3mm stand-off mounts on the plate for further customization
Kit can mount directly to the top of Alta X with included hardware
For bottom mounting you will need to purchase the Cargo Landing Gear

For Cargo Landing Gear, Cargo Tray is only compatible with standard length 25mm end cross bars (180mm). Longer tube options (250mm, 350mm & 400mm) do not support this tray.
Qty 1 - Cargo plate
Qty 4 - 15mm mounting clamp
Qty 2 - Mounting standoffs
Qty 1 - Protective sleeve
Qty 4 - 470-00174 M4 x 10 FHCS SS Bolt
Qty 4 - 470-00294 M3 x 10 SHCS Dacromet
Qty 8 - 470-00297 M3 x 8 FHCS Dacromet
Qty 4 - 471-00002 Washer M4