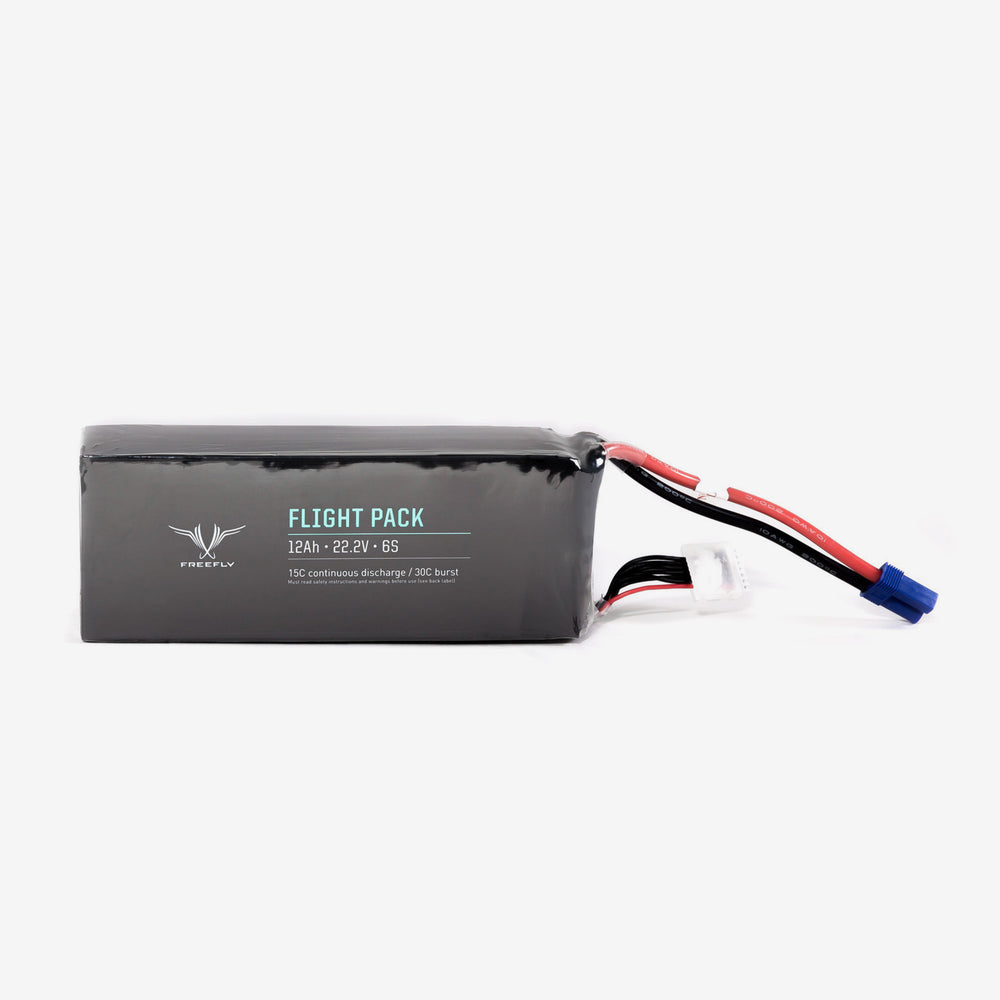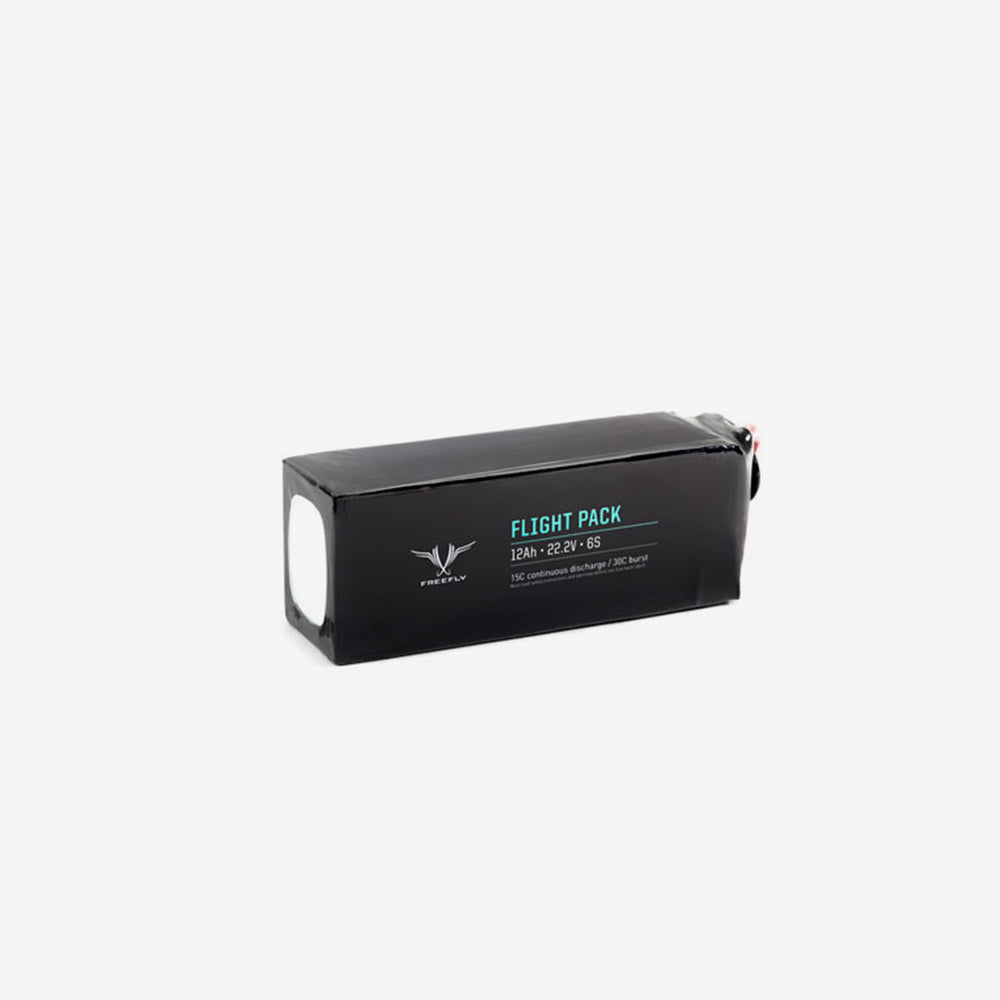 Product Details
The 6S 12Ah Alta Flight Pack is a high energy density lithium polymer battery pack designed for the Freefly Alta aerial platform. Power your Alta 6 or 8 multi-rotor with batteries designed specifically for the system and recharge rapidly using an EC5-enabled LiPo battery charger (available separately).
Notes: 
Alta Flight Packs shipped via an air method (Express Saver, 2nd Day, Overnight, International Economy or Priority) require a hazmat surcharge per pair ($70 for international and $46 for domestic).
Freefly Systems reserves the right to change shipping methods for orders containing lithium batteries.
These batteries ship separate from the rest of your order and may take 1-2 additional days for processing before shipment.
LiPo batteries require occasional maintenance during storage
Please handle all batteries with care.
Battery Type: Lithium Polymer
Capacity: 12Ah
Voltage: 22.2V
Connector: EC5
Max Continuous Discharge: 30C
Max Burst Discharge: 60C
Max Charge Voltage: 4.2V per cell
Minimum Discharge Voltage: 3.0V per cell
Dimensions: 190mm (L) x 73mm (W) x 55mm (H)
Weight: 1600g
Batteries cannot be shipped internationally via UPS. FedEx only.
Due to extra processing time at FedEx, shipping times are not guaranteed for hazardous goods.
The following countries do not allow air shipments of LiPo batteries. For a full list click here.

Argentina
Aruba
Barbados
Bolivia
Brazil
British Virgin Islands
Cambodia
Chile
China
Colombia
Costa Rica
Ecuador
Egypt
Ethiopia
Fiji
French Guiana
Georgia Republic
Greece
Greenland
Grenada
Guatemala
Guyana
Haiti
Honduras
India
Iraq
Kenya
Mexico
Mongolia
New Zealand
Nicaragua
Pakistan
Panama
Paraguay
Peru
Qatar
Romania
Russia
Saudi Arabia
Suriname
Trinidad and Tobago
Turkey
Uruguay
Venezuela