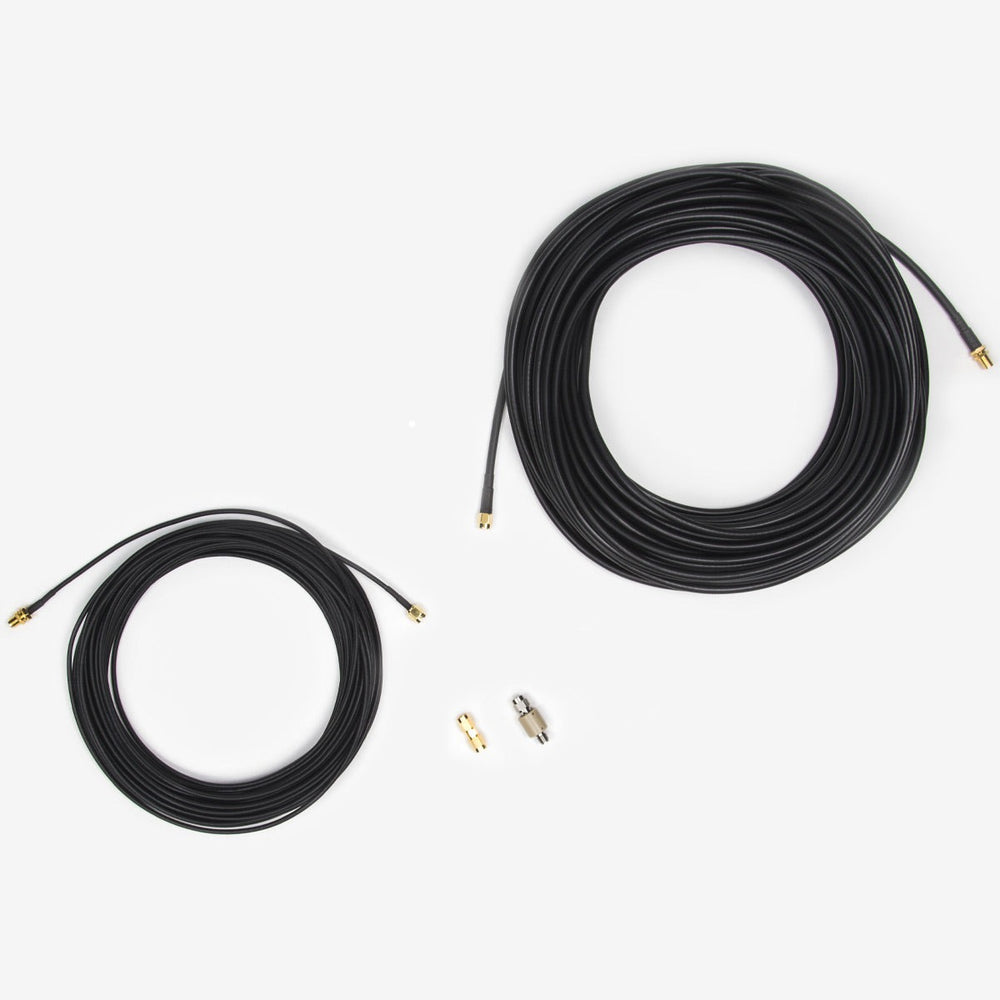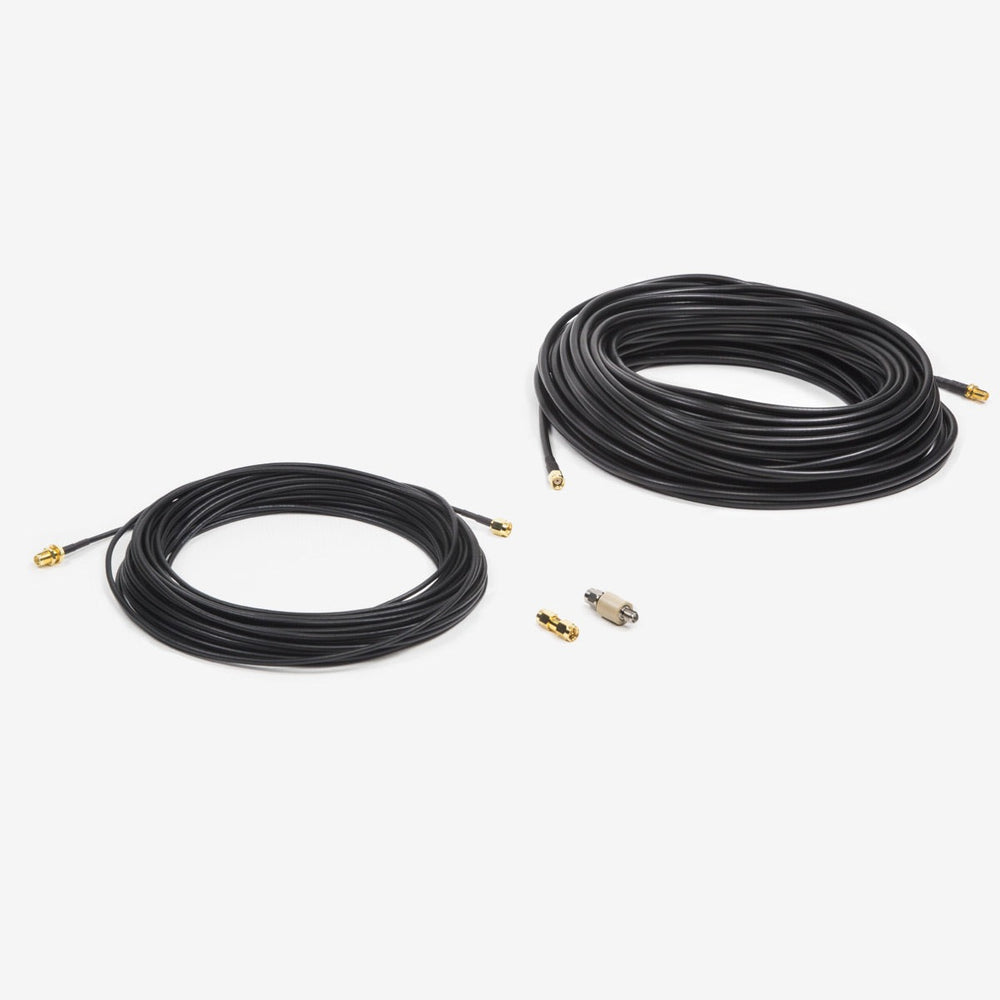 Product Details
If you are operating your Mōvi (M5, M10, M15, Mōvi Pro, Mōvi XL or Mōvi XL) and Mōvi Controller in an RF rich environment and need the stability and security of a wired control connection, look no further. Mounting a Mōvi on a crane or jib in an arena? Running a Mōvi on a Black Arm, chasing a motorcycle down the road? We have you covered!
This kit includes the cables that will connect a Mōvi Controller to a Mōvi Controller RP-SMA Receiver*. We have included both 50'/15.25m and a 100'/30.5m cable, depending on your application. The shorter cable is thinner and more flexible, but the longer cable is thicker and more durable.
To see how to install the kit, check out this video or read the manual.
Includes:
50'/15.25m Control Cable
100'/30.5m Control Cable
SMA to RP-SMA adapter
DC Blocker
Data Cables for the Mōvi M5/M10/M15/Mōvi Pro/Mōvi XL

Dual Lock Tape
Zip ties
*We no longer have the Mōvi Controller Receiver that is required for this to work. If you have one already, or can find one, this kit will work for you! 
Freefly Mōvi Controller
2.4 GHz FRX Receiver* (discontinued)

Mōvi Pro
Mōvi XL
Mōvi Carbon
Mōvi M5/M10/M15
Not compatible with:
*Not included in this kit and not available for sale from Freefly.