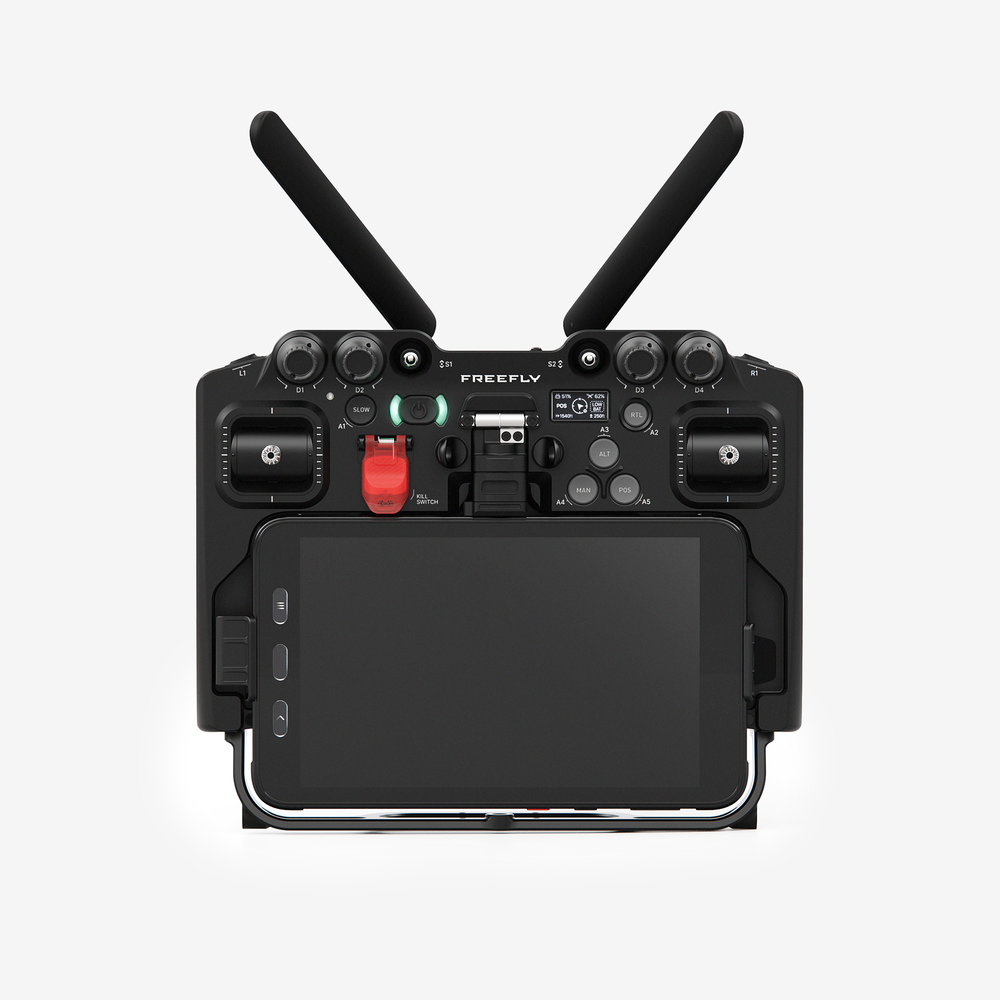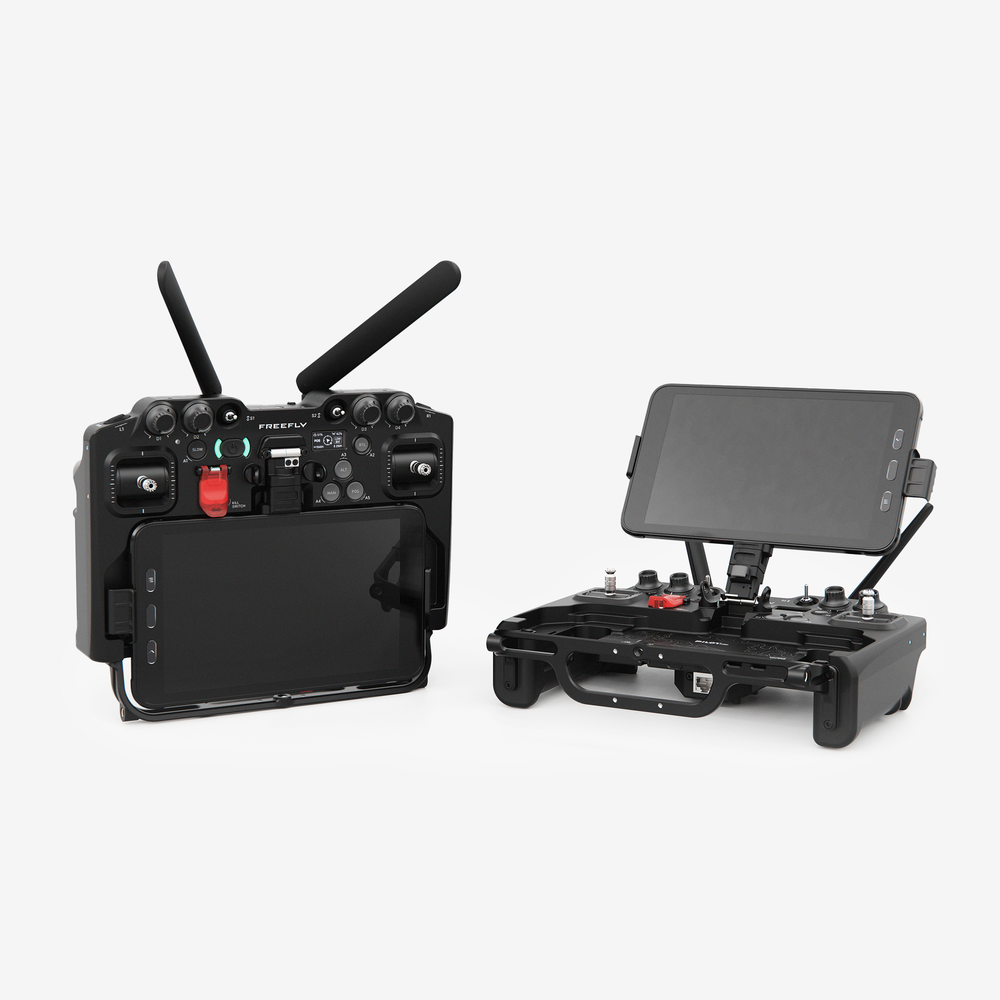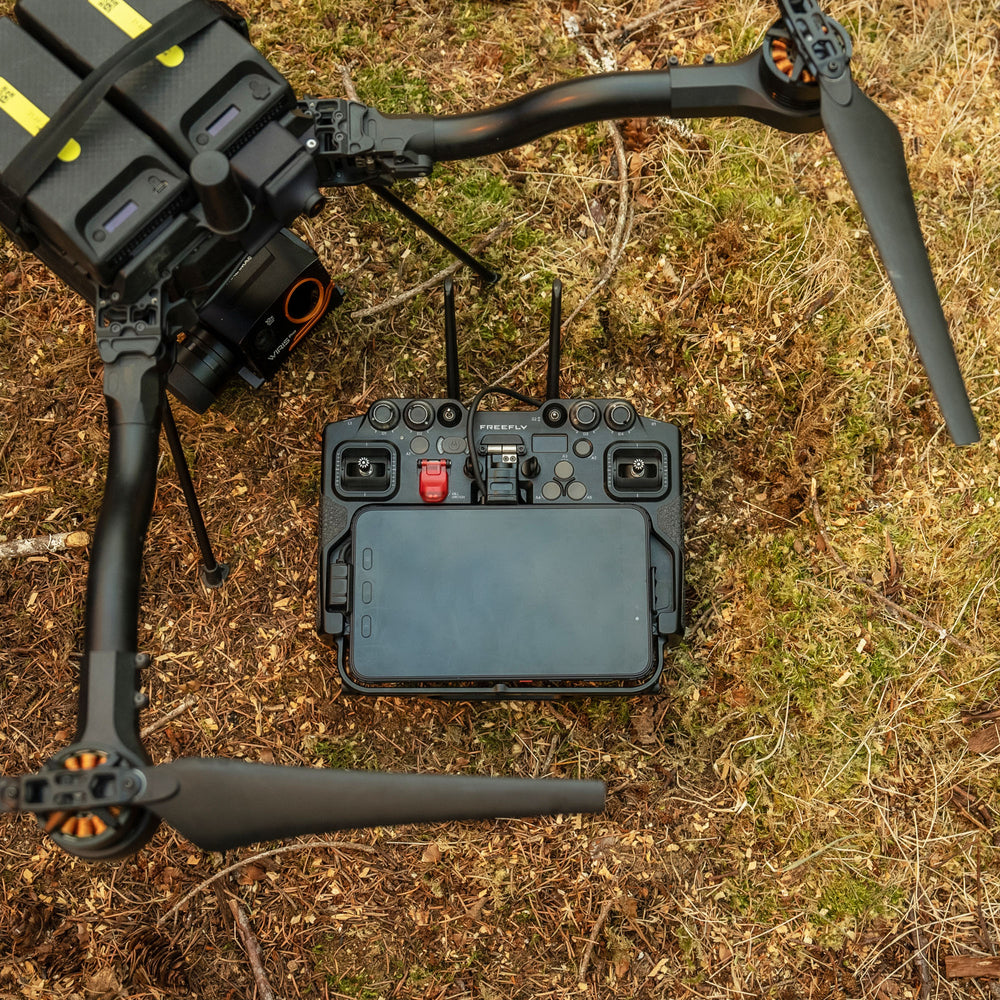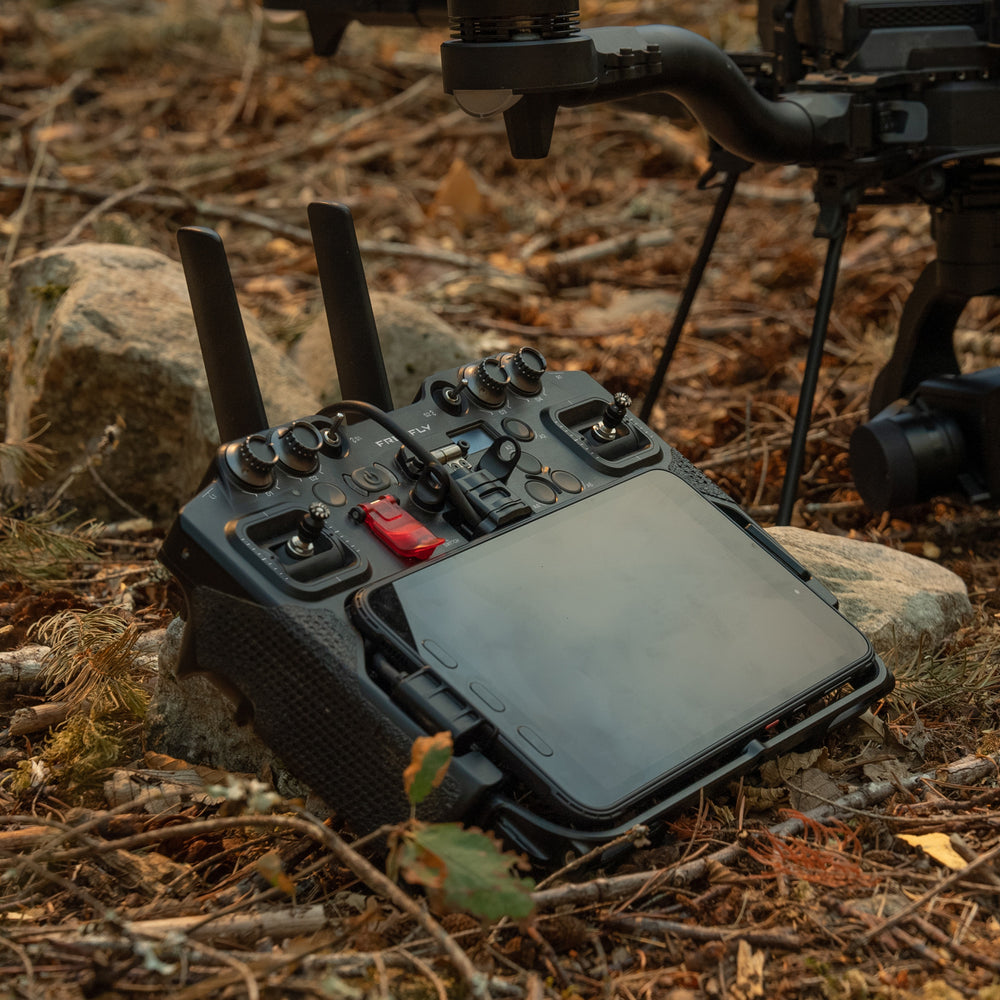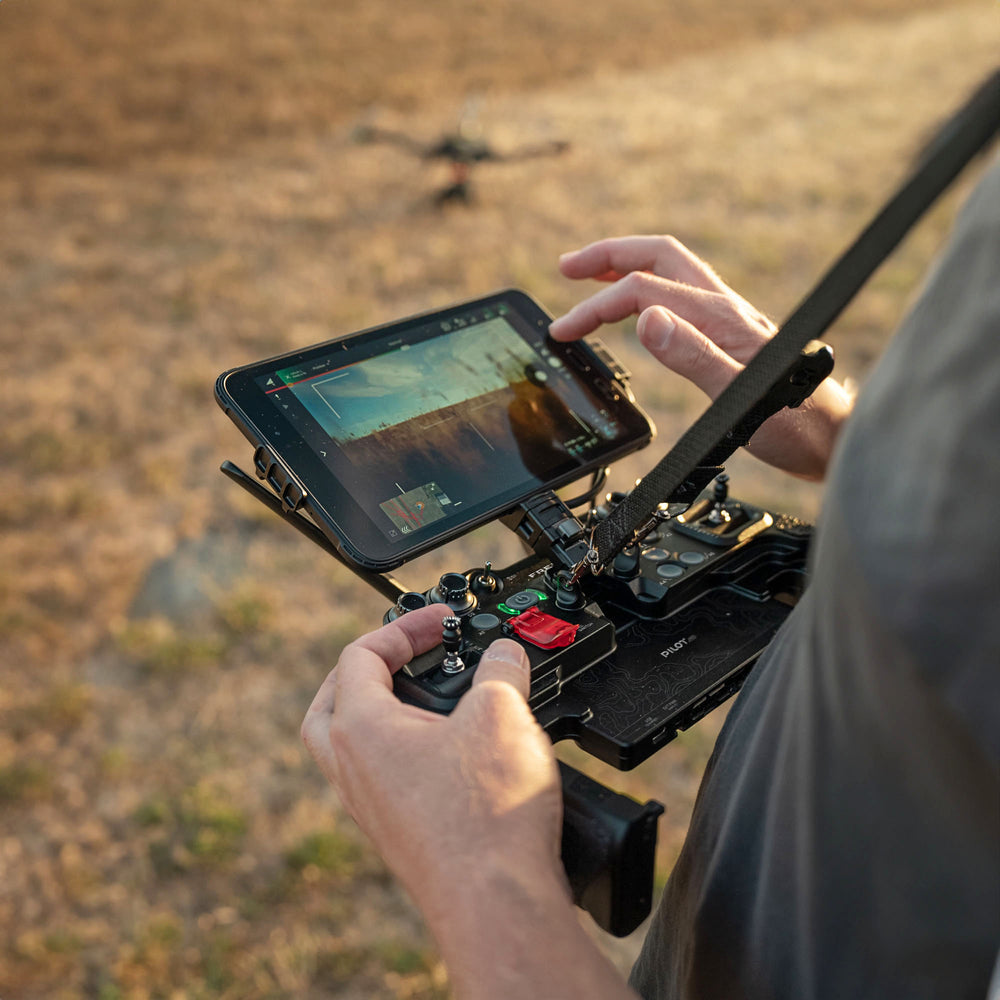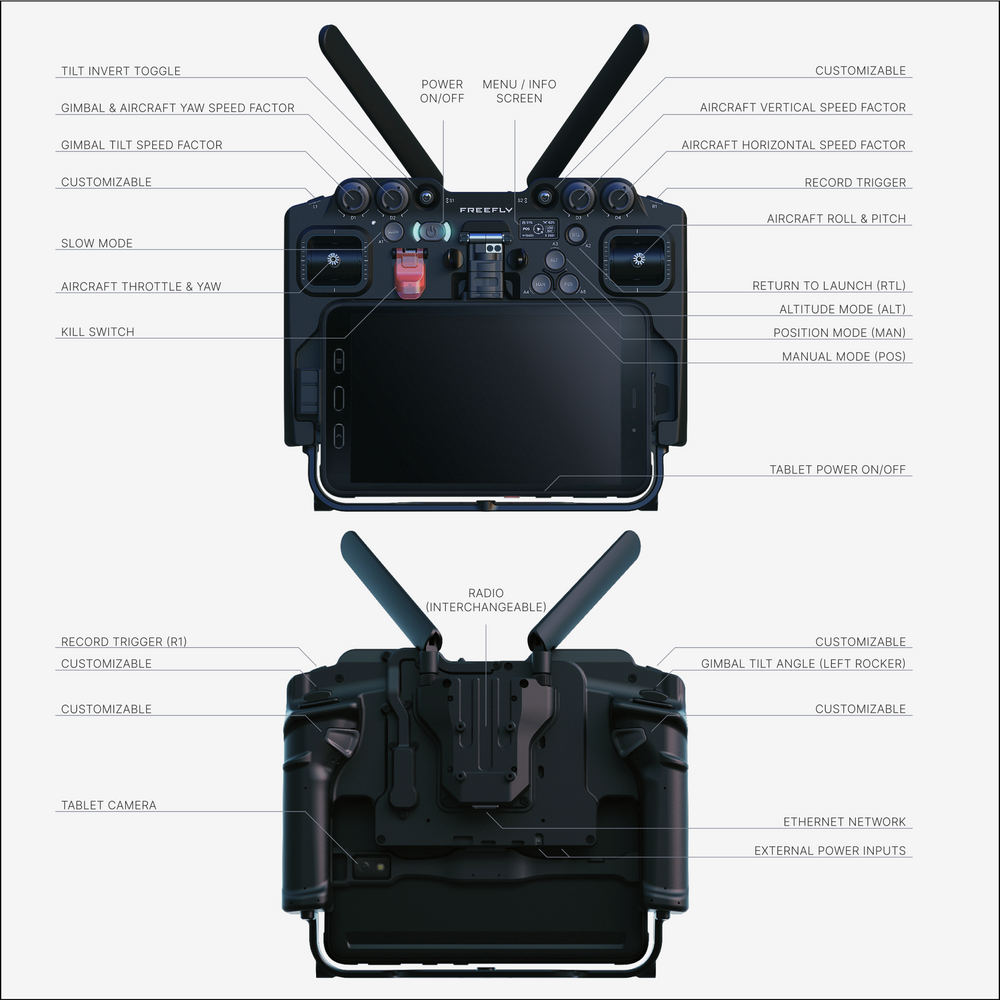 Product Details
The Pilot Pro drone controller is the perfect companion for your next drone mission.
Combining superior US-made craftsmanship, modular radio transmitter options, and the latest in onboard emergency safety features, you'll be ready to take flight with confidence.
Enjoy precise camera and gimbal control with the high resolution rockers. Control all key user actions discreetly with the physical inputs. The custom-configured 7" Samsung ActiveTab3 and user harness provide round out the platform for mission success.
Pilot Pro is available for Astro with a Herelink Radio (2.4 GHz). It can be ordered with Astro Map or Astro Base, or by itself to be replace a Herelink Controller for your existing Astro. 
Alternate Radio Options
We know that the Herelink radio isn't the right solution for everyone. The modular design and software architecture allows for new radio offerings without a new controller design, so we can continue to expand options: Currently we're working on:
Doodle Labs Radio (and alternate NDAA compliant radios for DIU Blue) for Astro

RFD900 for Alta X
To understand the demand for these options, we're capturing requests from customers. Click HERE fill out the quick form. When we have a solution that aligns with your needs, we'll email you directly with purchase options/pricing.

High resolution rockers for precise camera / gimbal control
Modular to accept a variety of radio transmitters

Herelink Radio (2.4 GHz)
Doodle Labs Radio or other NDAA compliant radio option coming next
RFD900x

Internal battery with external power inputs to support hot-swapping for maximum uptime
Emergency kill-switch
Discreet physical buttons for all key user actions
Uses custom configured, pre-installed Samsung tablet
Realtime drone and gimbal speed limits
Custom padded neck strap
Qty 1 - Travel Case

Qty 1 - Pilot Pro Controller

Qty 1 - Custom configured, pre-installed 8" Samsung Galaxy Tab Active3 tablet
Qty 1 - Herelink Radio (2.4 GHz) (airside Herelink not included)

Qty 1 - Custom padded neck strap
Bundled with Astro Drones
Existing Astro aircraft with Herelink RF hardware onboard
Currently in testing for future compatibility (not confirmed, no ETA)

Alta X (all versions, with appropriate receivers onboard)
Freefly RTK Ground Station (currently requires the use of a user-supplied ground station computer for use with Astro)